A couple on a cross-country journey to muralize the U.S. are painting a new one in downtown Tucson this week.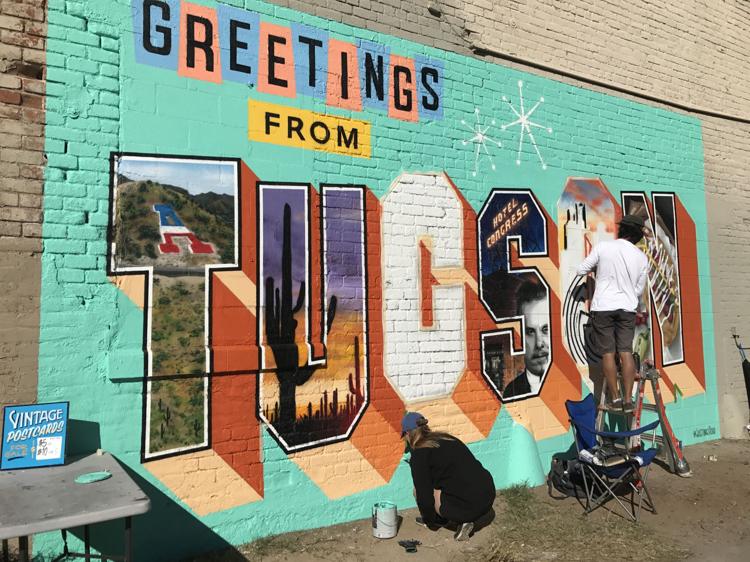 Former graffiti artist Victor Ving and photographer Lisa Beggs are creating the mural on the back side of the Miller's Surplus building at 406 N. 6th Ave.
They travel in a "Greetings Tour" RV and talk to local residents to make sure the murals reflect the culture. The Tucson mural includes "A" Mountain, a desert sunset, a Sonoran hotdog, Hotel Congress, John Dillinger and San Xavier mission. 
The "C" is reserved for local artist and muralist Rock Martinez who painted the Agave Woman on the Benjamin Plumbing Supply building.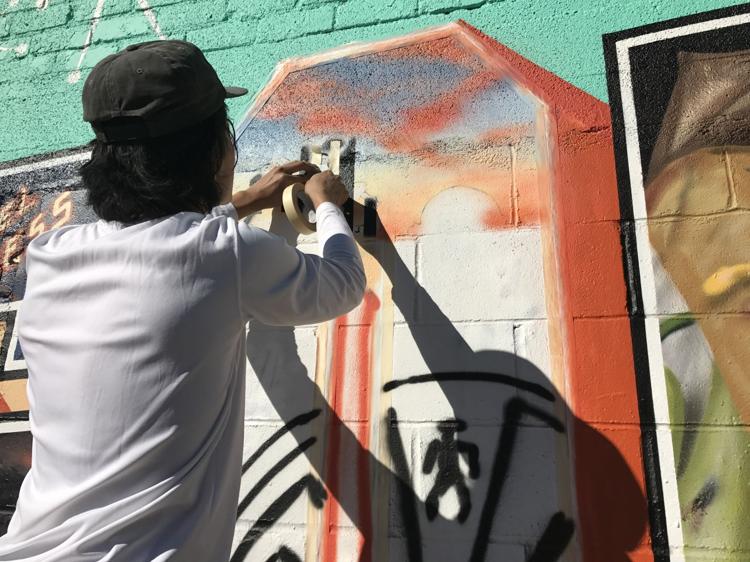 The mural should be done by Friday and Greeting Tour's next stop is Knoxville, Tennessee.