Pop Weds' new retail location is your one-stop shop for wedding planning.
The cute wedding shop in the old La Concha building on South Meyer Avenue showcases décor you can rent, potential table settings, floral options, bridesmaid tanks and pretty much anything else you could need for your wedding.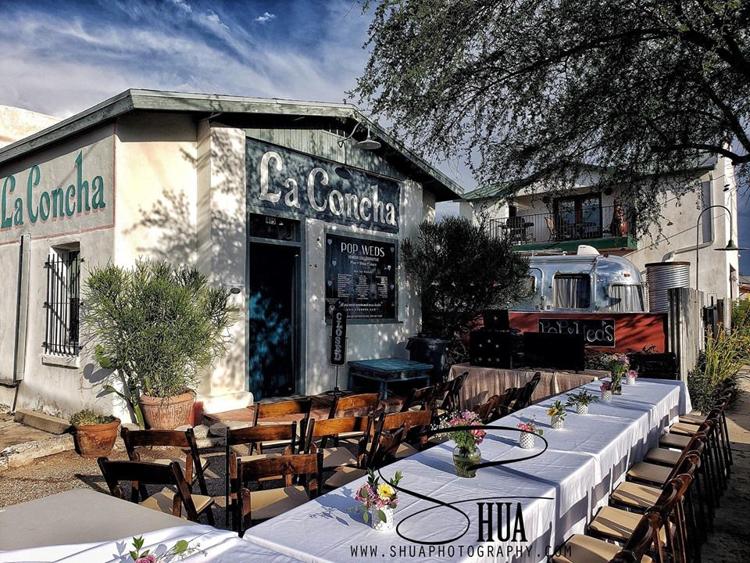 The brick-and-mortar store is the next phase in Jordan Ochoa-Stevens' all-inclusive wedding planning business Pop Weds, which she started last year after planning her own wedding in 48 hours with just $1,000. 
She was inspired after planning her own wedding in 48 hours. 
Initially, she started Pop Weds to help brides plan affordable weddings in tight timelines — and those are still two key tenets to the business, with options ranging from a $675 elopement (with an arch, officiant, bouquet and boutonnière included) and a $10,000 all-inclusive package for 150 people. 
And when she says all in-inclusive, she means it. Those packages include an existing selection of local wedding vendors clients can choose among for discounted prices. We're talking venue, decoration themes, photographer, catering, DJ, flowers, cake and even honeymoon options. 
She opened her storefront over the weekend to bring all of those vendors and services into one place. 
"I was literally around the corner in one of those offices, and I would get so frustrated, because I couldn't rent anything out or sell anything out of there," she says. "I had this storage unit and my clients would come to my storage unit, and it's 100 degree out, and I'm sweating and going through every box  and trying to describe how their wedding is going to look." 
Now she can showcase those decorations in her own, air-conditioned space and provide a meeting space for vendors, couples or anyone in need of some help planning a celebration. She also plans to host classes in the space.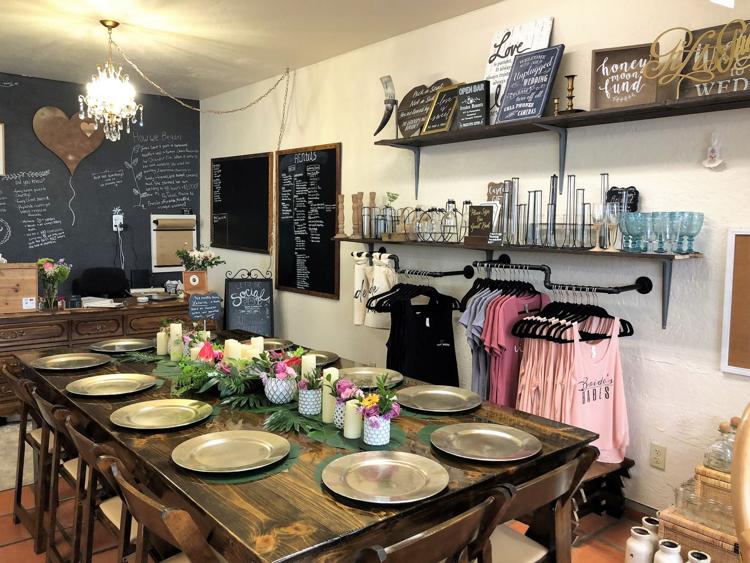 You can also work with Ochoa-Stevens as a designer or just rent items you need for the event. She's also offering a $99 annual subscription, which gives you access to the vendor discounts without using Pop Weds to plan your event. 
"I just needed a space where I could show my clients what I'm thinking for the wedding," she says. 
---
Visit Pop Weds
Hours: Tuesday through Friday, 11 a.m. to 5:30 p.m. and most Saturdays. Call for Saturday availability.