Every Tuesday for the past six years, artist Alvaro Enciso has climbed into his car and headed for the desert to put one of his crosses on a spot where a migrant has died.
The Tucson artist has placed close to 1,000 markers over 40,000 square miles for his "Where Dreams Die" project.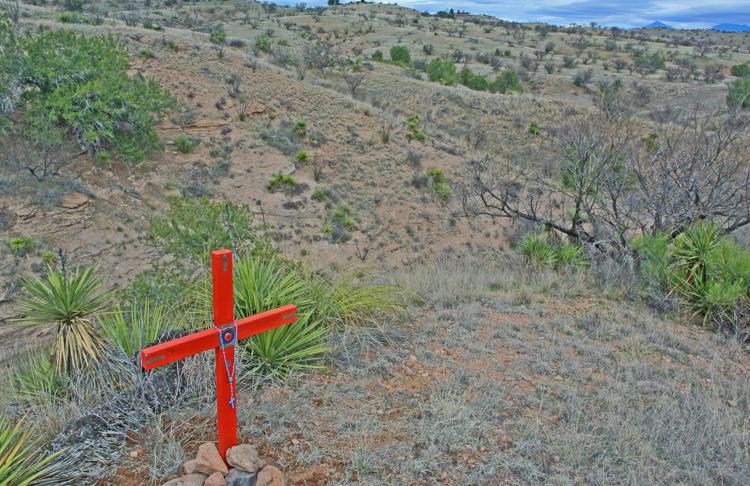 "The crosses are secular, a geometric figure with a vertical and a horizontal line," he says. "When we are alive, we are vertical; when we are dead, we are horizontal. The figure represents where the American dream has died for someone in the desert."
That stopped when the novel coronavirus demanded we all isolate.
"That is a big change in my art-making practice," says Enciso.
While making visual art is often a solitary experience, for many, this virus, and self-quarantining, has had an impact on their work.
"I'm used to being alone and making art, but this is the first time I've experienced something like this," says Enciso, who finds he is making bigger paintings in his studio instead.
"I am thinking, 'is this my last piece of work? Will I survive this?' "
Social distancing "has absolutely impacted my work," says artist Dolly Spalding, who began to draw last fall after a long absence from her art.
She finds herself drawing figures from Greek mythology as a way to invoke the powers of the goddesses and furies.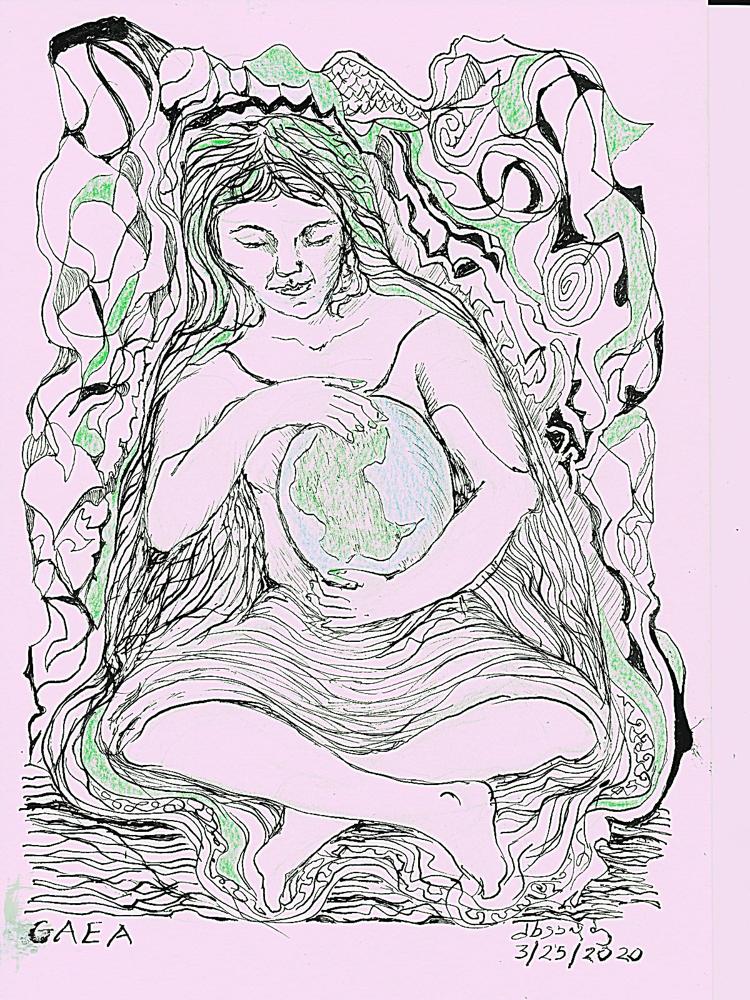 Among her portraits: Hecate, the goddess of magic ("We could use magic right now," she says); Ananke, the mother of the fates ("We need her now") and Anchiale, the goddess of fire, which Spalding hopes will spark creativity.
Judith Johnson generally packs her easels and paints and heads to isolated spots around the Old Pueblo with a friend to do some plein-air art.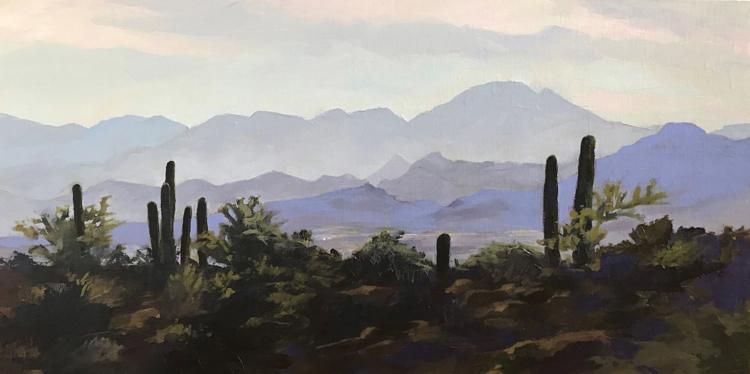 "Now we drive separate cars and find a spot 10 or 15 feet apart," she says.
Lately, with an uptick in hiking, she has had trouble finding an isolated spot. And that is a loss, she says.
"When we are out painting, it's usually a beautiful spot — you can hear the birds and you get so focused you forget all your troubles. I do miss that, especially now," Johnson said. "You need that to get away from the bombardment of all this bad news."