Tucson's favorite breweries will put their best beers forward at Hotel Congress this Saturday for the eighth annual Born & Brewed Beer Battle.
The top beers will be decided by a panel of judges from the Tucson Homebrew Club and by Beer Cup attendees. For $40, you get a taste of each competing beer, a commemorative tasting glass and a plate of food dished out by the Cup Café.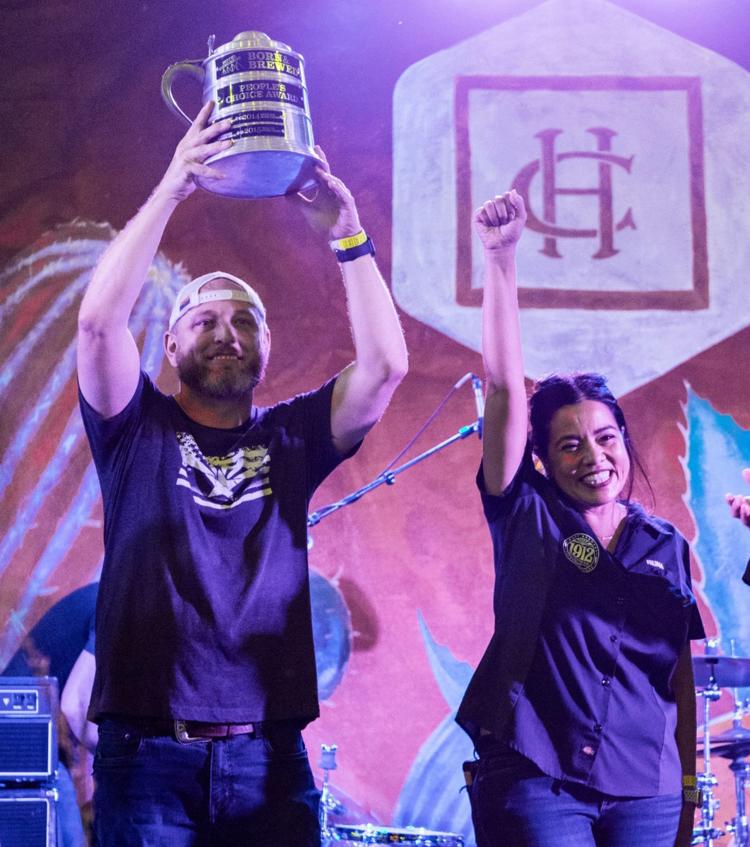 For $100, your VIP ticket includes a four-course, beer-paired dinner, a limited-edition beer mug, a taste of each participating beer and a commemorative tasting cup.
In 2018, Thunder Canyon took home the judge's choice with its Sexi Mexi Mexican lager and 1912 Brewing took home the people's choice with its Milkshake Baya Gose.
Born & Brewed runs from 7-10 p.m. on the Hotel Congress plaza.
Bacon, Blues & Brews at Brother John's
The event, organized by Tucson Originals and 96.1-FM (KLPX), is geared toward the carnivore in all of us.
The event runs from 3-6 p.m. at Brother John's.
Button Brew House celebrates 2 years
While some of the Button Brew House crew will be at Born & Brewed downtown this Saturday, the rest will be back up at the taproom, 6800 N. Camino Martin, celebrating the brewery's second anniversary.
The festivities run from noon to 10 p.m.
Dillinger's namesake inspires Friday event
Dillinger's family recently received the okay by the Indiana State Department of Health to have his body exhumed under the suspicion that the body buried underneath his headstone was not his. The exhumation was to happen this month.
In honor of the occasion, Dillinger Brewing will have ouija boards, and the brewery will release a blueberry-infused Saguaro Patch sour called the Spooky, Spooky Gose.
John Dillinger was arrested in Tucson in 1934, hence the brewery's name choice. Dillinger and his gang were using the city to lay low from the law.
Admission to Friday's event is free.