This story was created for Table Talk at Home by #ThisIsTucson. Thanks for supporting the sponsors that support us!
---
Eegee's is pretty good by itself. This is true. But if you take these Tucson slushies to a pool party without any booze or sprinkles in your bag, you've got a problem ...
When the temps hit 110, people here like to go a little wacky. We do strange things like put candy on our donuts, or freeze perfectly edible fruits like grapes for no reason. But of all these trivialities, our favorite pastime is getting girl drink drunk.
So we present, three awesome Eegee's cocktails! (Okay the last one is a little more psychedelic than alcoholic, but you could always throw in some Tequila.) Read part 1 of the series here. 
You'll notice these recipes are a little light on the booze, because we wanted to keep things fresh and fruity. You guys know what to do ... Use these ideas to build your next badass creation. Or just cool off a little bit, dang!  
-Recipes developed by Samantha Munsey, Alicia Vega and Andi Berlin. 
Tucson Mule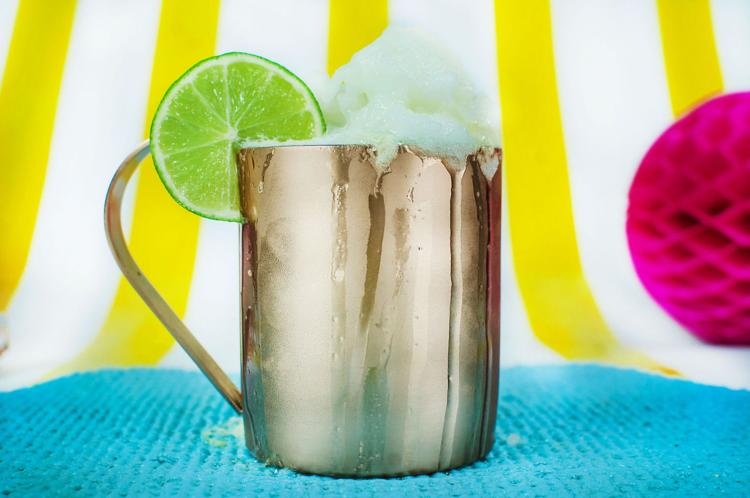 Here we have a slushy version of the Moscow Mule, everyone's favorite frosty drink. Sometimes the ginger beer can be overwhelming if you're not into it, but the lemon Eegee's helps to round it all out and add a nice little tang. Overall, this is the best-tasting recipe from our roundup. PS: The copper mug isn't required, but adds a nice touch.    
1 ounce vodka
1 ounce lime juice
lemon Eegee's 
6 ounces ginger beer
Add vodka and lime juice directly to cup, and stir. Add lemon Eegee's to taste. Top with ginger beer and garnish with lime. 
Tarantula Tiki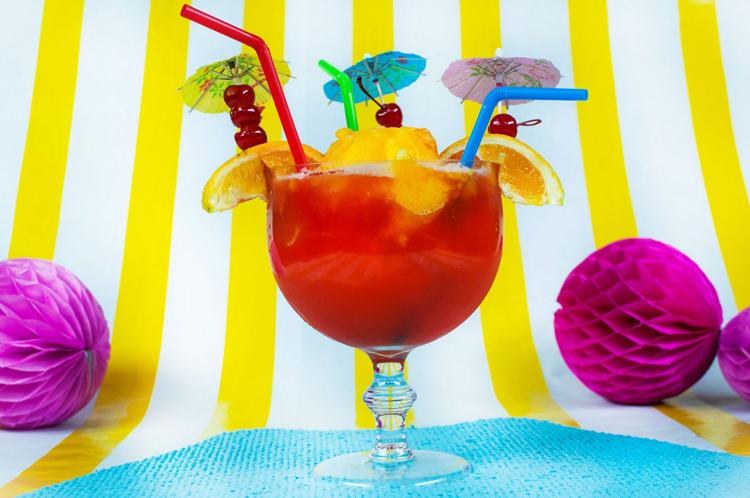 Gotta pay tribute to the OG Tucson cocktail, the Scorpion Bowl at Kon Tiki. We scrapped the "scorpion nectar" and the eight shots of god-knows-what for some gin and rum, and pared the whole thing down a little bit. The result is sweet, but it's not a sugar bomb. This guy doesn't sting, it bites.
1 ounce gin
1 ounce silver rum
1 ounce gold rum
1 ounce grenadine
1 cup orange juice
piña colada Eegee's
orange slices and maraschino cherries and for garnish
Fill a fish bowl glass with ice, up to about a third of the way. Add gin, silver and gold rums to cocktail shaker. Shake with ice and pour into glass. Add grenadine, orange juice and stir. Plop in several scoops of piña colada Eegee's to taste. Garnish with orange slices and maraschino cherries. 
Desert Unicorn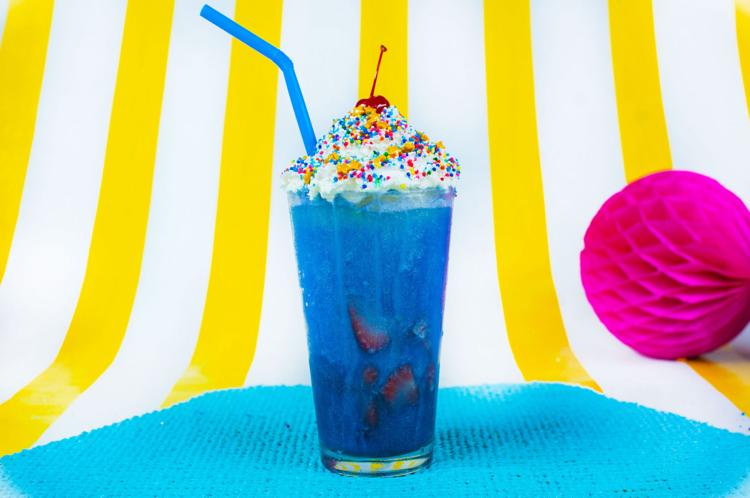 No, we didn't use that ridiculous Eegee's Mochacheeno stuff. This is a Unicorn in name only. No frappe. And you know what, it's better that way. The Desert Unicorn is basically lemon Eegee's with chopped fruit and whipped cream. But the edible pearl dust gives it a certain twang. Mystical powers, you might say ...  
1/3 cup chopped strawberries
lemon Eegee's
pinch of purple pearl dust used for baking (can be obtained craft stores like Michaels) 
whipped cream
sprinkles and maraschino cherry for garnish
Add chopped strawberries to pint glass. Fill remainder of glass with lemon Eegee's. Add pearl dust and stir. Top with whipped cream, sprinkles and a cherry. 
---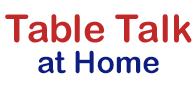 Pick up all the glassware and tableware you need for the perfect summer party at locally-owned Table Talk at Home. We used their table mats, pint glasses and stirrers in the video above!