We've got classic prickly pear, frozen tubes and tequila bubble drops. It's margarita time: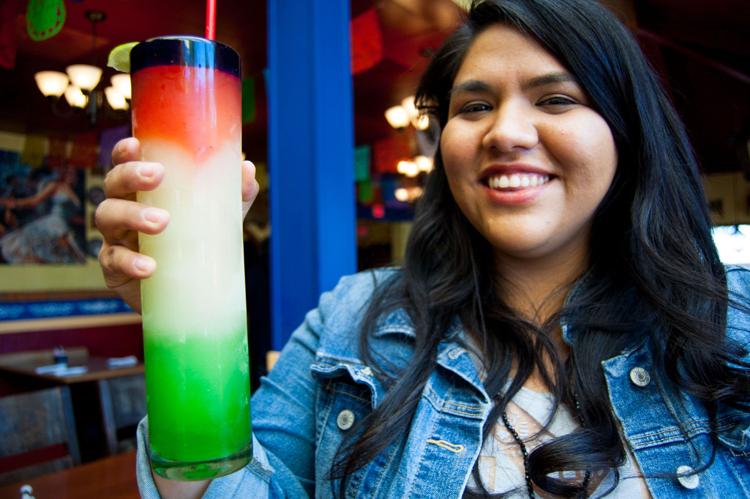 1. Is it a margarita, or an intergalactic space vessel that's blasted down from a carnivalesque ice planet? The Bandera, $9, sports three frosty layers — melon, plain and strawberry — that all utilize sweetness to hide its treacherous intentions. Establish contact with it at Guadalajara Original Grill, 1220 E. Prince Road.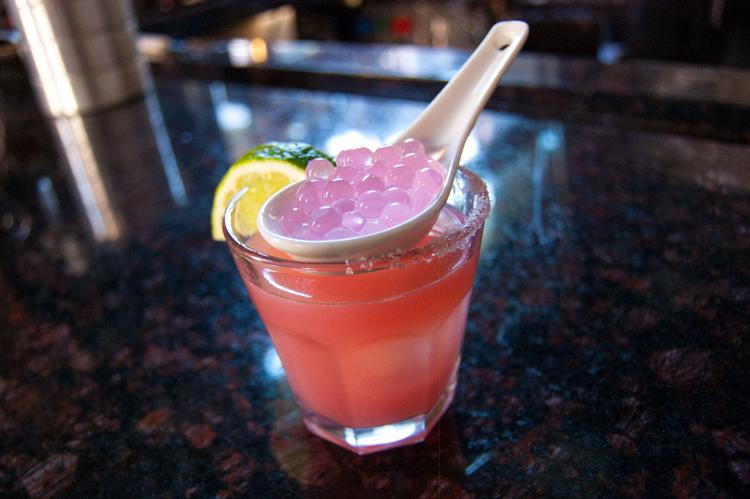 2. This margarita takes its name from a remote restaurant in northeastern Spain that popularized dishes like liquid olives and Parmigiano-Reggiano foam. Using a secret brew made from plant extracts, bartender John Hardin molds citrus tequila into gummy drops the texture of Ikura sushi. The bottom half of the El Bulli, $10, is a pretty standard prickly pear marg using syrup from Cheri's Desert Harvest. Which makes it, local I guess? At HighWire Lounge, 14 S. Arizona Ave.
3. The patio weather gods have sent this one down from above: a gorgeous prickly pear margarita, $10, that's neither too sweet nor too strong. Just perfect for outside sipping with its floral aroma and mellow spice notes of the Sauza blue tequila. And no that's not salt, it's sugar baby! At Reforma Cocina y Cantina, 4310 N. Campbell Ave.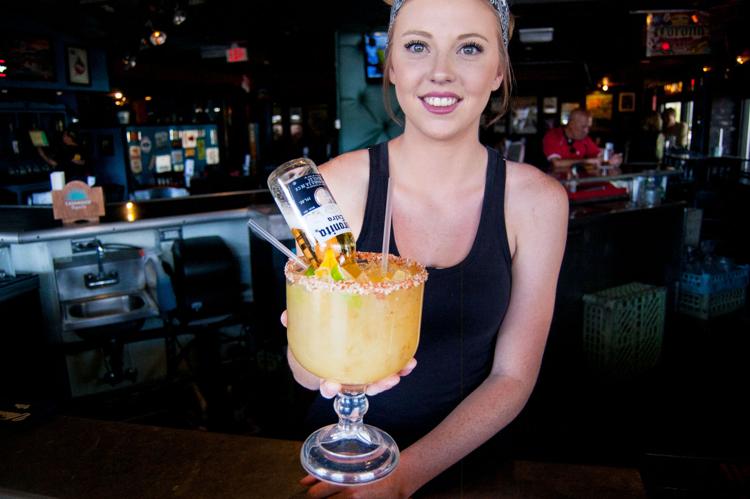 4. At SirVeza's Taco Garage — where they "fix thirsty!" — you can get your margaritas straight from the tap. But this bad boy, $13, gets doctored up with citrus juices before Kiersten Gede slaps a tiny Corona bottle in it, rubs the rim with some Tajín and calls it a lazy afternoon. Take it slow at SirVeza's, 4699 E. Speedway and 220 W. Wetmore Road.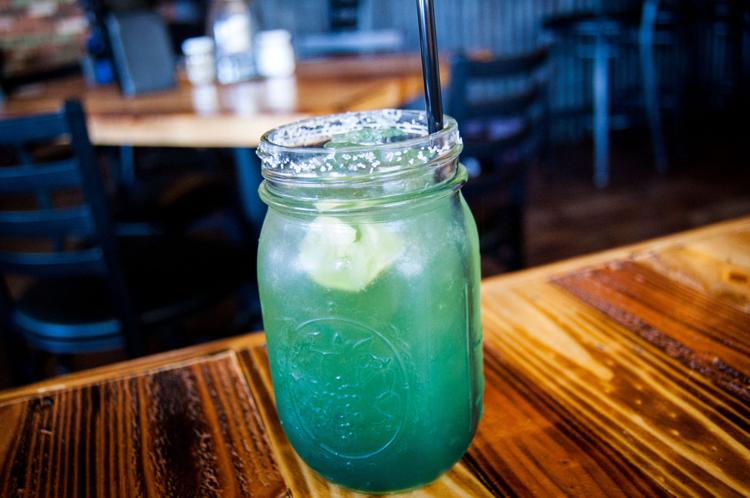 5. The east side is a strange place where bartenders mix craft cocktails out of moonshine. This Moonarita, $7, is actually just one of the "Moonshine Mixers" on the menu at Stillhouse. It's got lime juice, agave nectar and Roger Clyne's Reposado Mexican Moonshine, which by most accounts is actually just tequila. Not to be outdone, we got ours with a spritz of Blue Curacao to give it that electric taste. At Stillhouse Grill and Bar, 9155 E. Tanque Verde Road.