What does Tucson taste like? It's warm flour tortillas, crunchy fried beef patties and smoky cow parts straight from the grill. Each of these tacos tells a different story of Tucson, but we're fine with that. Give us some fresh desert air and a Mexican Coke, and we'll listen for hours.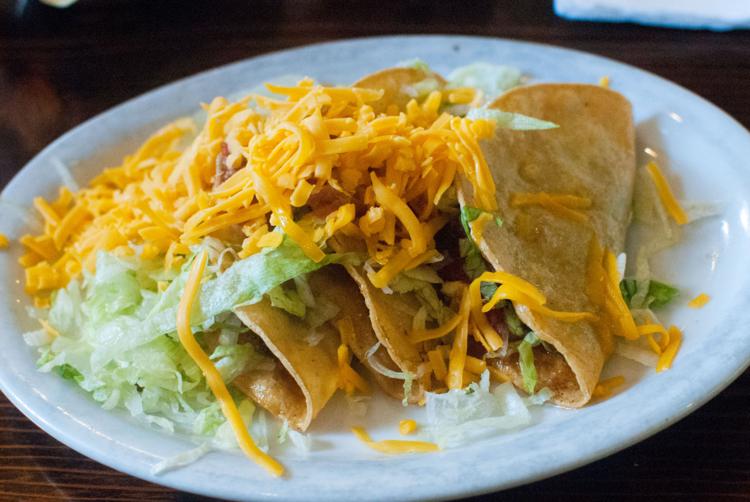 If you want to know what Tucson Mexican food tasted like before the foodie scene brought in all the gourmet and the hyper-regional, this is it: "Pattie" beef tacos, with the ground beef shaped into a crumbly hamburger, fried to a beautiful crackle with a storm of shredded yellow cheese on top. It's actually an original recipe from Micha's co-founder Artemisa "Micha" Mariscal, and the family has been serving them ever since they opened the restaurant in 1976. This is Sonoran food. It is not healthy and it is not fancy, but it's extremely well-executed. And dare I say it, freaking delicious! 
Hours: 6:30 a.m. to 3 p.m. Mondays, 6:30 a.m. to 8 p.m. Tuesdays through Thursdays, 6:30 a.m. to 9 p.m. Fridays and Saturdays, 7 a.m. to 8 p.m. Sundays 
Payment: accepts debit and credit cards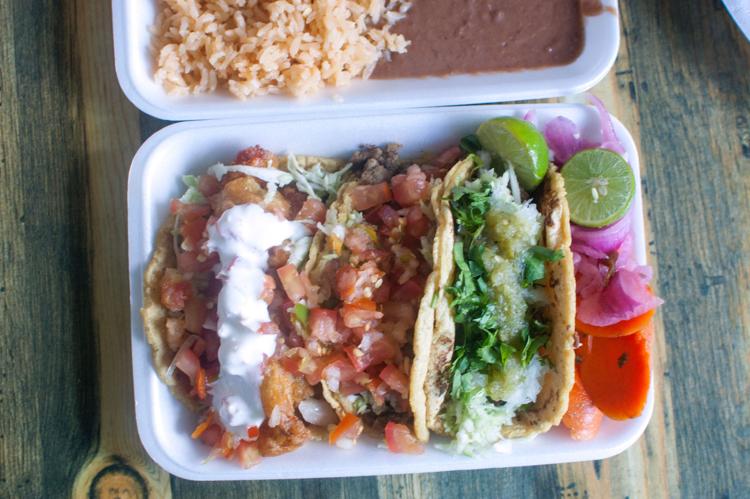 Taqueria Pico de Gallo sits in that funky orange building with the cartoon chicken on South Sixth Avenue. Peek around the counter into the kitchen and you might see Elizabeth Terez pressing fresh tortillas from a ball of masa. They are fluffier and bendier than others around town, with a good sear to them that reminds me of a pancake. It's the tortillas — not necessarily a particular filling — that make Pico de Gallo's tacos outstanding. On my last visit I got a plate with bubbly battered fish, chunky lengua in salsa verde and a fiery carne asada with chopped jalapeños and tomato pico. So many bright flavors, each different, all wrapped in the same hearty blanket of warmed corn.     
Hours: 9 a.m. to 9 p.m. seven days a week
Payment: accepts debit and credit cards
2680 N. First Ave. and 5118 S. 12th Ave.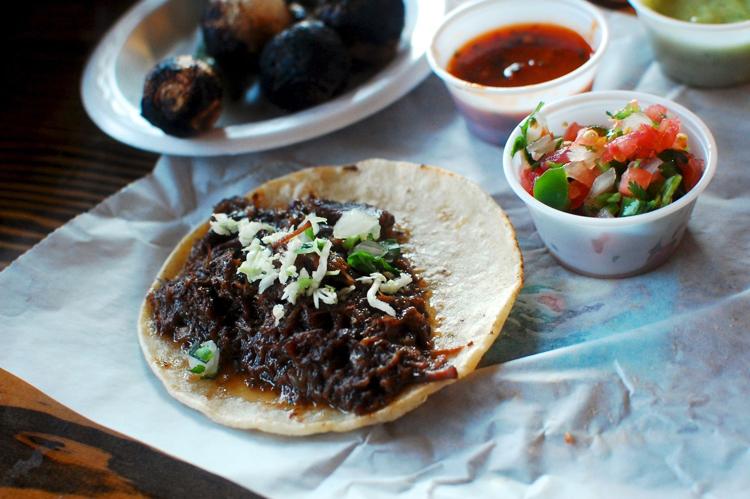 BK Carne Asada and Hot Dogs is the epitome of Tucson's funky fresh food scene, no list would be complete without them ... Since I've eaten through the entire menu, I can confidently say that their cabeza taco is the best. (Ever!) There's just something about it, so soft and meaty almost like a sauce, without too much fat. I dare everyone — even the pickiest of eaters — to say that this cow head is yucky.     
Hours: 9 a.m. to 11 a.m. Sundays through Thursdays and 9 a.m. to 2 a.m. Fridays and Saturdays. 
Payment: accepts debit and credit
Southeast corner of North Oracle and West Rudasill Roads. Two other locations at 3161 N. Stone Ave. and 9190 N. Coachline Blvd.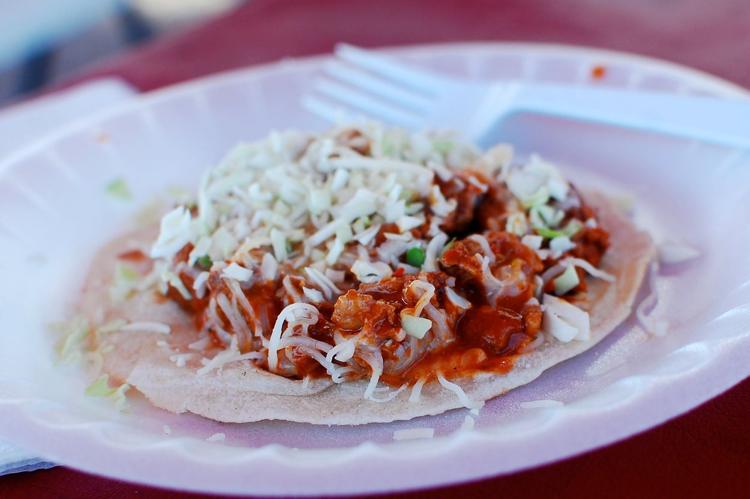 Angela's Mexican Food is a tiny little truck run by Nogales-native Maria Negrete and her family. She makes her velvety red chile beef tacos from scratch, using big hunking red chiles that neither her nor I were able to identify. The beef itself was so plump without being too fatty, and the intense peppery salsa that cut through it all, leaving a slow sizzle on my tongue ... 
Hours: 9 a.m. to 6 p.m. Mondays through Fridays. Closed Saturdays and Sundays.  
Payment: accepts debit and credit cards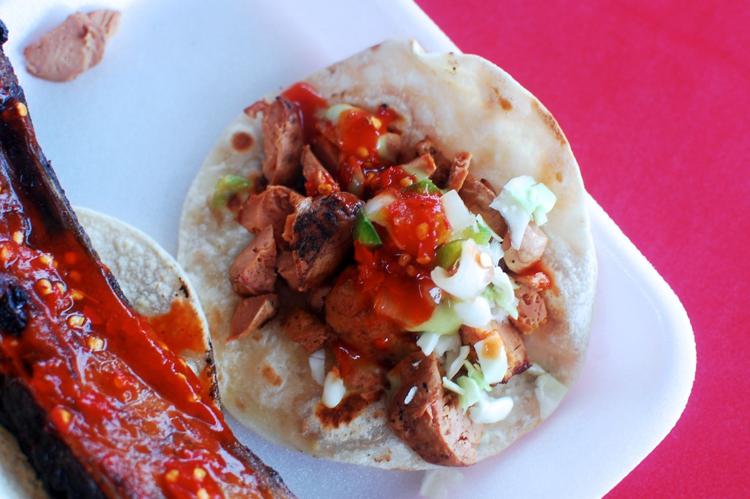 The little rock-and-roll-themed restaurant has been going strong for 14 years on South Twelfth Avenue, turning out freshly grilled meats and a few under-the-radar Sonoran specialties. It's also the only restaurant in town that serves huevo becerro criadillas. This is the kinda thing you might see on a cattle ranch in northern Mexico: squishy little testicles from a calf that get chopped up and thrown on the flattop. They come out kinda crispy on the outside, with the springy texture like a hot dog and a flavor that reminds me of chopped liver. Overall, a five star experience!   
Hours: 10 a.m. to 10 p.m. Mondays through Thursdays, 10 a.m. to midnight Fridays and Saturdays, 11 a.m. to 10 p.m. Sundays
Payment: accepts debit and credit