One of Tucson's best Sonoran hot dog stands is branching out ... to the other side of the dirt parking lot.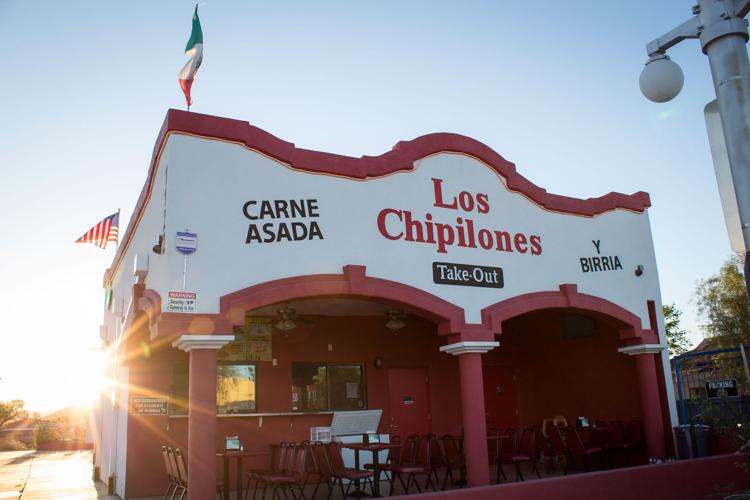 Their new restaurant has a similar name: Taqueria Los Chipilones. But instead of hot dogs, it serves tacos and beef birria soup. The name chipilon refers to the style of hot dog that the Maciel brothers popularized here; a chipilon is a Mexican dog with a toasted bun, sometimes served with melted cheese. (It can also mean a needy child, but there weren't many of those around here.) 
Here at the taco stand, a chipilon means a folded flour taco with carne asada and melted white cheese ... Kind of like a caramelo, but smaller and more manageable. At $1.50 apiece, you can plow through a few of them and still feel good enough to grab a hot dog next door.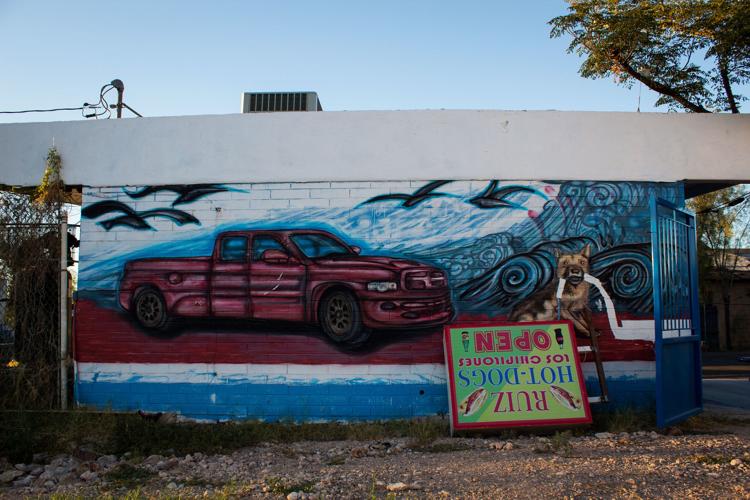 Oh yeah, on the other side of the restaurant? There's the full-service Viking Car Wash. So you can get your rims detailed too. Or just check out the auto-themed mural behind the restaurant, featuring a real dog holding a water hose. 
The menu at Los Chipilones is simple. There are only four types of tacos: the chipilon, carne asada, pollo and beef birria. Birria is the standout meat here; Pleasurably juice, it's wonderful on the handmade corn tortillas which are pressed to order.
But the chipilones tacos hit it out of the park. Prop them open and fold in some of those grilled onions they give you on the side, and a little of that spicy red salsa made from pico de pajaro chiles. It's killer.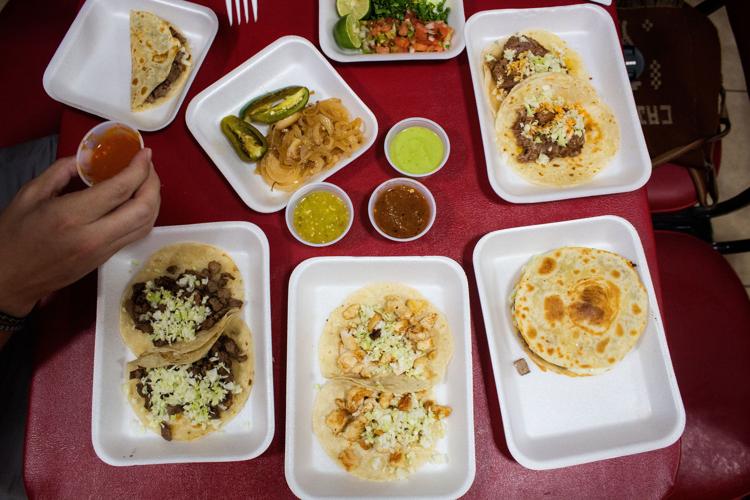 In addition to the quesadillas, caramelos and birria soup, Los Chipilones also serves a $5 Mexican breakfast in the mornings from 8 to 11 a.m. (It's eggs with your choice of meat, made into a burro or put on a plate with beans and hash browns.) While you're there, try the horchata ... It's also homemade!    
Taqueria Los Chipilones is at 1122 S. Sixth Ave. It's open 8 a.m. to 10 p.m. Monday through Saturday, closed Sunday.