For years the vintage gas station on the corner of Fourth Avenue and University Boulevard sat empty. But now tables are in high demand. 
On a recent Tuesday evening, the place was packed. I didn't realize it at the time, but that's when ATL Wings does its 75-cent wing nights. Families were putting tables together while people in sports jerseys lined up at the counter for cheese fries and Kool-Aid.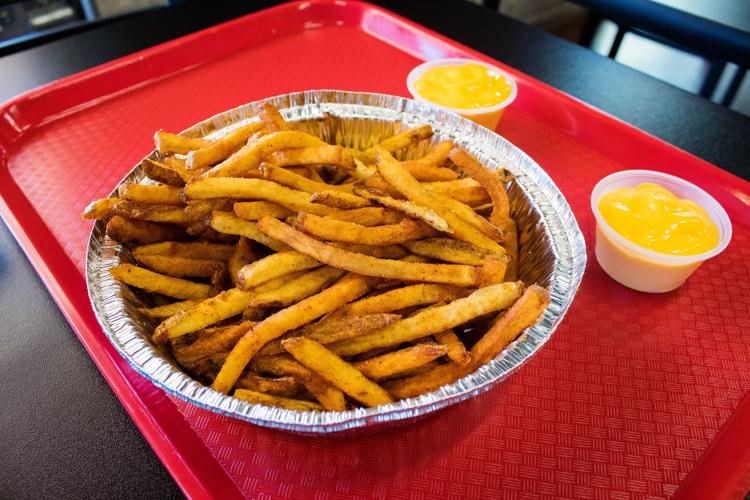 It was surprising to see that many people in a space that seemed like a revolving restaurant concept. But then again, chicken wings can be a game changer. When you do them well, they will come ...
ATL Wings is actually a franchise, with eight locations in the Phoenix area. Valley residents Velveia and Ralph Bankhead saw an opportunity to bring it down to Tucson, a university town that's always in high demand for wings. They have more than 20 flavors on the menu including an ATL style dry rub that's a proprietary mix of Cajun seasonings. 
Side dishes are pretty simple — there are a few different types of fries, beans and a couple salad options — but wings are their main jam. (We'll talk about the deep fried biscuits later.) ATL does both boneless and bone-in, but I preferred the latter.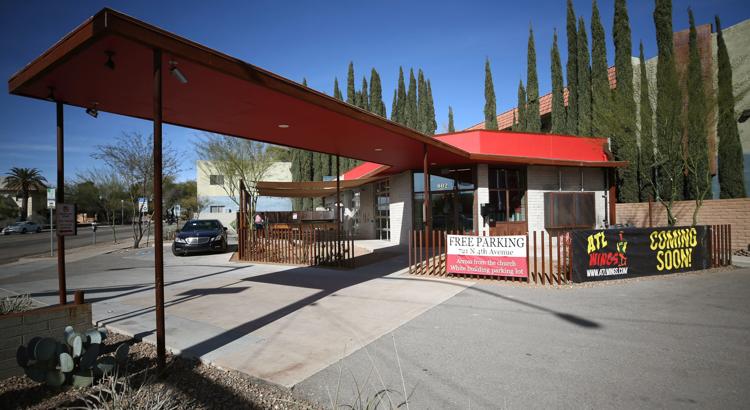 A good chicken wing needs to be crispy on the outside and juicy in the middle. And these wings definitely held up to my standard. They were a solid medium on the plump scale, but had a very nice crunch to them that was even more pronounced in the dry rub flavors.
I can't remember a dry wing that I enjoyed more than these: The lemon pepper wings tasted fresh like real citrus rather than just lemon pepper. And the ATL Style had a nice all-around rub on them without too much spice.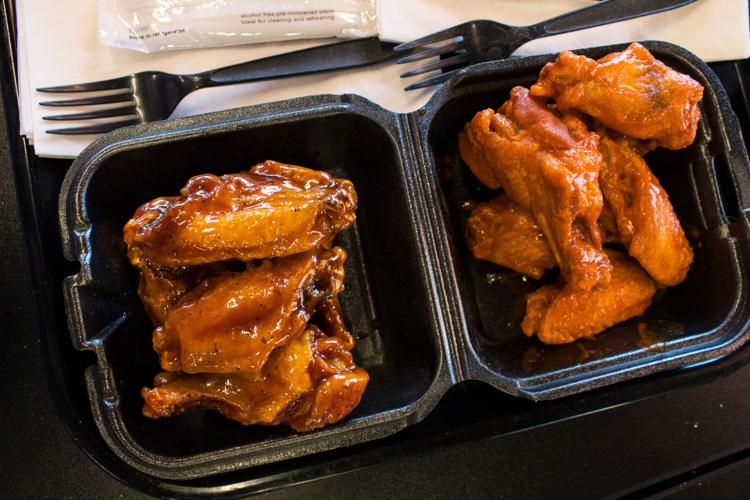 When it comes to the sauced wings, my favorite flavor was the honey barbecue, which had a pleasant sweetness to it and just the right amount of sauce. The medium buffalo wings were actually my least favorite because they didn't stand out in any way, but next time I think I'll try the "toxic" level and see how that goes. 
I said I'd get back to the biscuits, so here it is ... Order them! They're not like your normal biscuits and gravy; The texture is actually closer to a fried doughnut or a beignet. They'll give you the option of adding honey, syrup, powdered sugar and cinnamon. The honey and powdered sugar together made an unstoppable combo, and would definitely cool down the heat if you got those toxic wings. 
In a crowded restaurant row on Fourth Avenue, I think there's definitely a place for a local chain, even if it is from up north. Also, if they found a way to make that vintage space work, good for them! I will definitely be back ...
ATL Wings is at 802 N. Fourth Ave. Phone: 520-207-1771. Hours: Monday through Thursday 11 a.m. to 9 p.m., Friday and Saturday 11 a.m. to 11 p.m., Sunday 11 a.m. to 5 p.m.