Ha! You thought there would be pumpkin. But this list is more about drinks that give you a fuzzy/warm feeling in your chest and your belly. Unlike your that basic PSL, these drinks have staying power. You can cradle them close to your chest through December and beyond. Just be careful, don't spill! 
Oak N' Rye English Strong Ale from Iron John's Brewing Company: When the clock hits November, Iron John's switches into cold weather beer territory with a rotating selection of strong ales, porters and barleywines. On tap right now, they've got an English Strong Ale that clocks in at 8.5 percent, infused with spirals of oak that have been soaked in rye whiskey. It's got a distinctive caramely taste that's a hallmark of strong ales and barleywine, which showcase flavors of barley rather than hops or yeast. / website: ironjohnsbrewing.com / addresses: 222 E. Congress St. and 245 S. Plumer Ave., Suite 27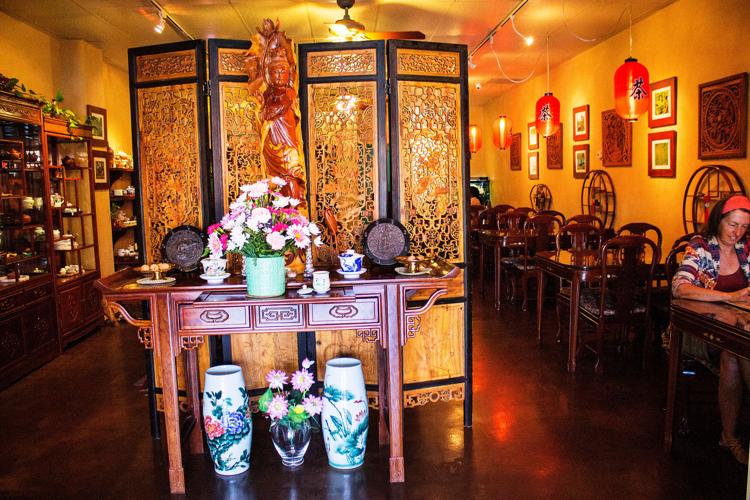 Chinese tea service at Seven Cups: You can get tea pretty much anywhere, but we adore the ambiance at this quiet teahouse on Sixth Street. The owners bring more than 80 varieties of loose leaf teas from China, and serve them in traditional porcelain teapots. They also have free tea tastings every Friday from 3 to 3:30 p.m. / website: sevencups.com / address: 2516 E. Sixth St.  
Cardamom rose hot chocolate at Monsoon Chocolate: The southside chocolate cafe just added this seasonal beverage to its drink menu. In addition to the cardamom spiked drink, they've also got a house hot chocolate enriched with coconut cream. / website: monsoonchocolate.com / address: 234 E. 22nd St.
Chai Vasana cocktail at The Parish: This whiskey sipper is a new addition on the southern restaurant's fall menu. The Parish makes its own whiskey-infused chai tea, and then adds sweet vermouth, honey syrup, chocolate bitters and a hint of muddled orange. / website: theparishtucson.com / address: 6453 N. Oracle Road
Noche Dulce from Borderlands Brewing Co.: This popular porter from Borderlands is an easy drinker for its alcohol content of 7.1 percent. The sweet notes in the "dulce" part of the name come from Mexican vanilla from Arizona Vanilla Company. The dark beer is more approachable than your typical porter. / website: borderlandsbrewing.com / address: 119 E. Toole Ave.