Tucson doesn't have a huge downtown. When you give visitors a tour, you can suck the marrow out of the streetcar route from Congress Street to Fourth Avenue in one big day. We each have our favorite stops, the places that make Tucson's downtown what it means to you. The bar that one Tucsonan's dad took her to when she got her dream job, where she tried her first Luxardo cherry, might be pedestrian to another reader.
Still, it's worth mentioning that some places endure long enough to become icons, known by everyone who has spent time in our beloved city. Hub and Lindy's On 4th are two such institutions. The team behind Hub and the founder of Lindy's both just opened new burger joints downtown.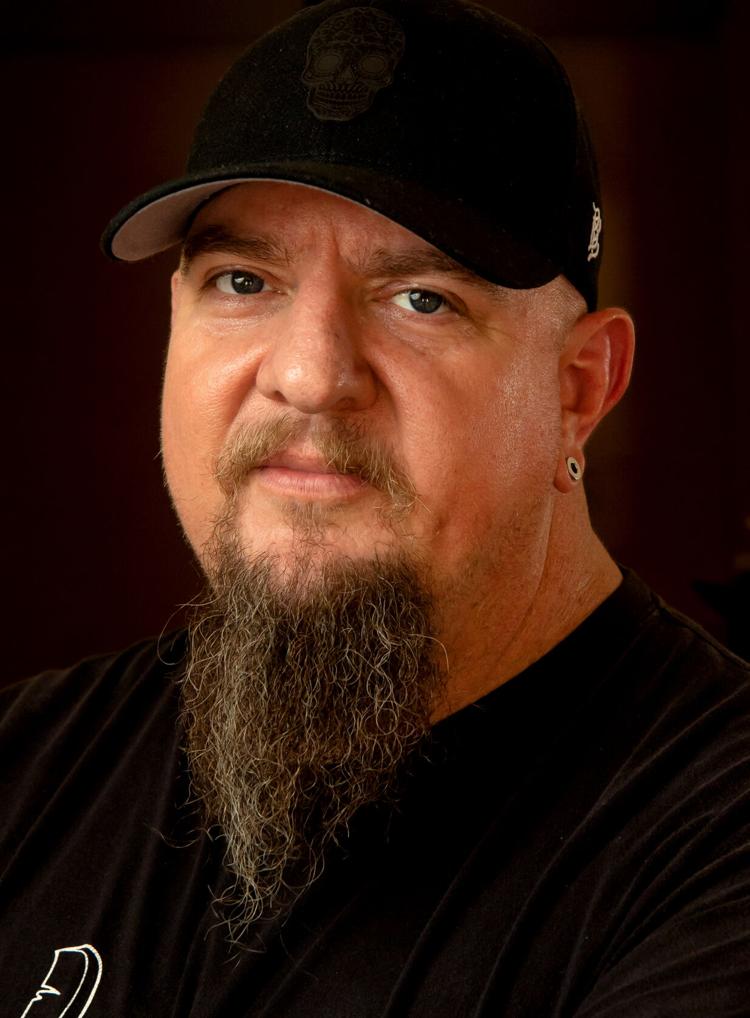 The progenitor of Lindy's On 4th, Lindon "Lindy" Reilly, opened Thunder Bacon Burger Co.'s doors just days ago, at 621 N. Fourth Ave. When you stop by, you might see him at the grill, and his daughter, Nicole Chisler, at the counter taking orders. It's okay to feel a little starstruck.
After leaving Lindy's On 4th in 2017, Reilly was determined to create something innovative at his new restaurant. "This is not 2.0; this is me progressing with my recipes and my vision of what I feel will be a better experience," he said in an interview with the Arizona Daily Star in July. While Lindy's On 4th was known for its large portions, the heart of his new concept is Sonoran flavors, evident in his frequent use of roasted green chiles and an Eclipzo burger, named after a prominent local artist.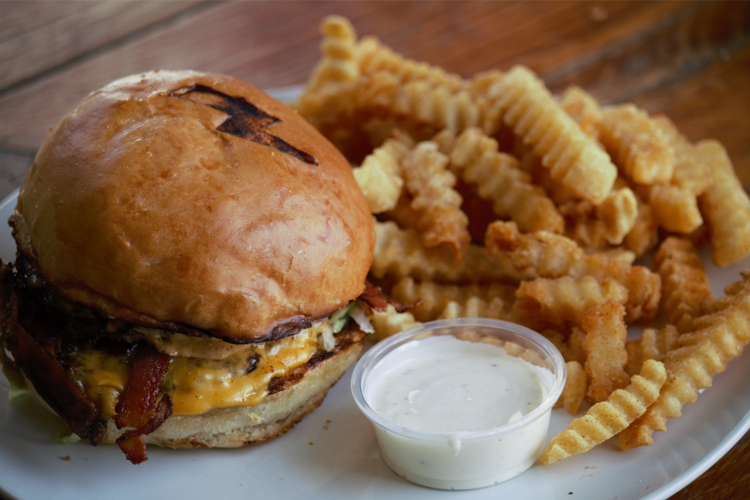 Every burger on the menu has bacon on it, as you might expect from the name, but that doesn't stop them from offering vegetarian patties for $2 extra. While Reilly is a mad scientist of flavor, and you can try rum-soaked pineapple on his Big Kahuna burger, or whiskey bacon jam on Farlow's BAMF, the standard bacon cheeseburger Thunder Classic is still sure to satisfy less-adventurous eaters' cravings.
Meanwhile on Congress, the team behind Hub and Playground Bar & Lounge have a small kingdom between Arizona Avenue and Toole Avenue, one that has recently acquired a new property. Little Love Burger, at 312 E. Congress St., opened this Wednesday. The outpost on Congress is the harbinger of Love Burger, a 16,000-square-foot property currently under construction just off of Fourth Avenue. The team also took over Good Oak Bar nearby, which reopened this week after being closed during the pandemic.
The space is as adorable as the name, with a light-up neon pink heart hanging up, walls painted in a sunset gradient, three rows of cafeteria-style seating and a moped turned sideways, where the menus are tucked in.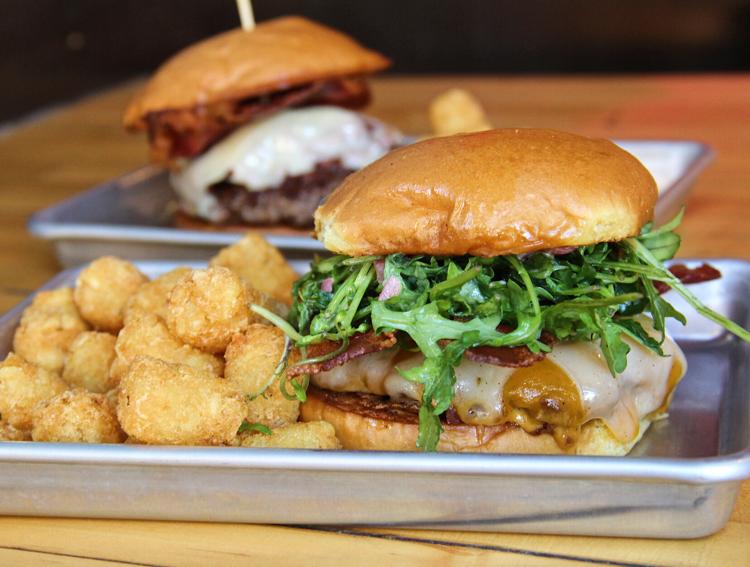 While Little Love lacks some of the outrageous concoctions Reilly is famous for, they offer slightly more diverse options, featuring chicken sandwiches and a full breakfast menu in addition to the eponymous, handmade burgers (which you can also substitute with a vegetarian patty). Their menu hews closely to theme: kids' items are under a section named Puppy Love, their barbecue burger offers the portmanteau BarBQtie, a chicken sandwich heavy on the honey mustard is called Oh, Honey.
And their milkshakes are made with Hub ice cream. Yum!
Why not try both new burger spots?
---
Thunder Bacon Burger Co.
Location: 621 N. Fourth Ave.
Hours: 11 a.m. to 10 p.m. Tuesday-Saturday, 11 a.m. to 4 p.m. Sunday, closed Monday
For more information, check out their website.
Little Love Burger
Location: 312 E. Congress St.
Hours: 8 a.m. to 9 p.m. Sunday-Wednesday, 8 a.m. to 10 p.m. Thursday-Sunday
For more information, check out their website.