---
A bright pink school bus that serves authentic Michoacan-style carnitas. An old appliance store decked out in Frida Kahlo calaveras. An east-side gas station with chile relleno burgers and a full-service barber shop. What do all these places have in common? They're super weird, and they all serve bomb tacos. 
Tucson's already a pretty funky town when it comes to restaurants, but the taco culture is on a whole different level. You don't need to have high-profile investors to serve the food of the people. All you need is a bit of creativity and the drive to make it happen. (And maybe a mobile diner decorated like a giant pig.) 
If you're looking for a fun activity without leaving the city limits, check one of these places out. They'll fill your heart with joy, and your belly with juicy carnitas.
Carnitas Los Gordos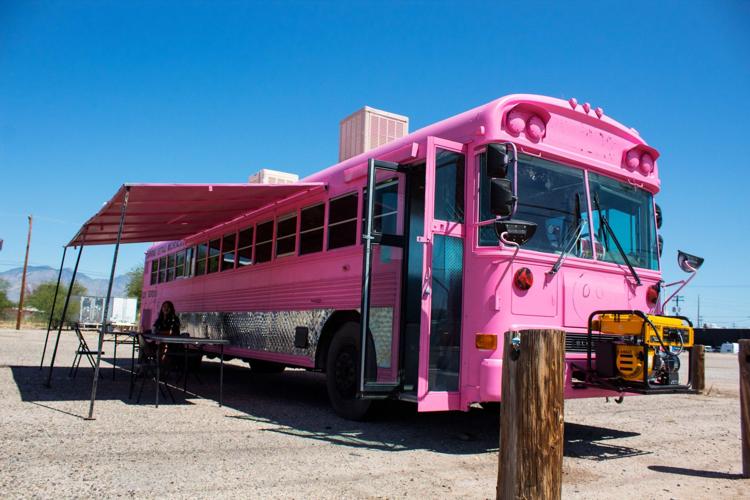 You might be tempted to pass the pink bus off as a publicity stunt, but I'll say this: Since we visited this mobile eatery last week, our videographer Nick has been back to Carnitas Los Gordos three times. The carnitas here are just that good. (We even did an unofficial lunch break comparison with another popular carnitas place, and Los Gordos came out on top.)
Members of the Aguilar family start cooking the pork at four in the morning so that it can be ready when the bus opens at 9. The process stems from an old family recipe that traces back to Michoacan, the carnitas capital of the world. While we enjoyed their carnitas tacos, the real gem here is the mixto, which also contains pork skin that's been slowly boiled until it takes on a gelatinous texture. Sounds cray cray, but it's Nick's favorite too, if that means anything ... 
Hours: Monday through Thursday 9 a.m. to 5 p.m., Friday and Saturday 9 a.m. to 6 p.m., closed Sunday
Papa Loco's Tacos and Burgers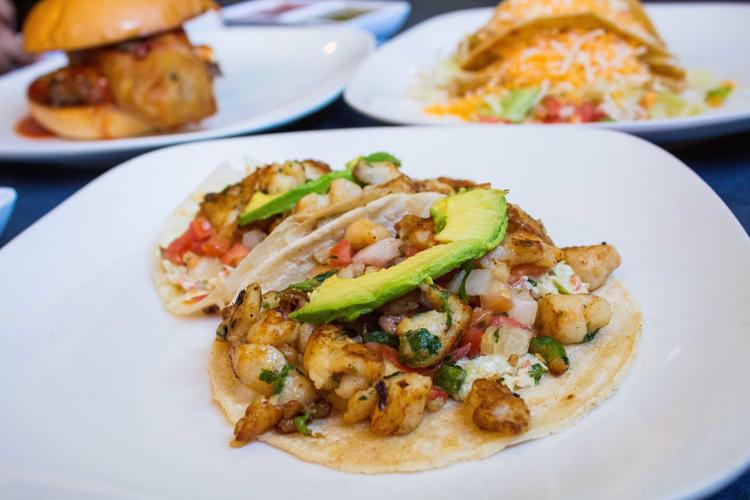 Papa Locos has been going strong for a decade inside a Conoco gas station out in Rita Ranch. The menu inside this colorful little nook is actually quite expansive, with carefully-made enchiladas, tostadas and even a whole section of burgers. (We doubled the funk factor by getting a chile relleno burger, which has an entire fried chile tucked under the bun.) 
The recipes come from Leticia Ramirez's childhood in Guaymas, Sonora. And you can see this in her masterful fish taco, which is cut up into little nuggets and fried so that every bite has a crispy flavor. But I buried the lede: The entire gas station has a liquor license, so you can purchase a beer and drink it anywhere on the property without a corking fee. Feel free to get trashy with it, but I kept it classy with a Deep Canyon Amber from Thunder Canyon Brewery. 
Hours: Monday through Saturday 7 a.m. to 8 p.m., Sunday 8 a.m. to 7 p.m.
Ensenada Street Food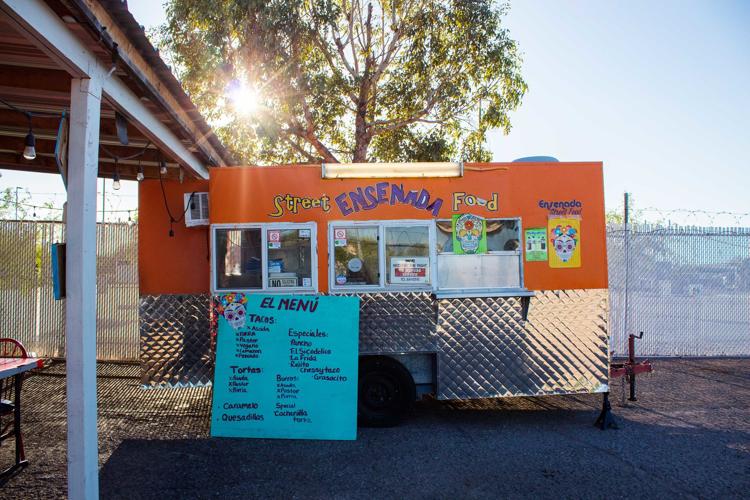 What used to be a southside appliance shop is now a colorful taqueria run by a family of badass ladies. When you pull past the barbed wire into the parking lot of Ensenada Street Food, you'll see a bright orange trailer and a turquoise building covered in Pinteresty taco quotes. (That's the old washer and dryer shop.) The whole place is decked out in Frida Kahlo imagery, a symbol of strong women in Mexican culture. 
Magdalena Alvarez cooks food from her former home of Ensenada, Baja California. But this doesn't mean seafood. It's actually more about al pastor, birria and crazy creations like the keto-friendly Sicodelico, which features a layer of crispy cheese that mimics a giant tortilla. If you're questioning it, just look at one of the signs for reinforcement: "Mi cuerpo dice gym, pero mi corazón dice ... TACOS!!!"
Hours: Tuesday through Saturday 1 to 9 p.m., closed Sunday and Monday
---

Before you head down the road, take your car to Jack Furrier Tire & Auto Care to get it Road Trip Ready with 50 percent off services that will get you where you need to go. Click here for more info or call 520-547-5005. With 14 locations around Tucson, you'll find one near you.