My dad's dad always knew where to eat and what to eat when we got there. He would tease us by making sure he'd order last at a restaurant. After we each made our best attempt at deciphering the menu, he'd make the grand reveal. You had seconds to decide whether you would flag down the waiter and regretfully amend your order — "I'll have what he's having" — or sit quietly in the knowledge that you were eating, at best, the runner-up menu item.
His performance left me in awe and admiration. He's my truest role model, especially as I begin my tenure as #ThisIsTucson's new food writer.
I prefer to write about other people, namely the workers who make and serve the food that brings so much joy to our lives, and about what they make. But if you want to get to know me, as I want to get to know you, I'd like you to know where my love for food comes from. Like many readers, the answer is, of course, my family.
My granddad had a baroque system to evaluate restaurants' potential, honed on motorcycle trips across the United States and Canada. He'd have a split second to decide where to stop for lunch or dinner, usually based on assumptions from the parking lot.
If the place seemed busy at 2 p.m., a shoulder, it's a sure bet. If it's equally busy at 5 p.m., he'd steer clear under the assumption that the best the restaurant had to offer was the early bird special. I sometimes wish I had asked him to write down this algorithm before he passed away, but that would have been as sacrilegious as asking a magician to explain his trick.
One of my favorite meals, which is always, always amplified by missing him, took place in a strip mall in South Jersey at a sushi and hibachi joint. It was empty in the middle of the afternoon, so he gave me a precious hint: "Try the grilled yellowfin jaw." The item was buried, without description, in a no-frills sushi menu.
The dish that emerged has been rehashed so many times in my memory that I'm hardly a reliable narrator here. It might as well have been two scissoring filets of pure gold, curved and intertwined like warring boomerangs. I can use a handful of words to describe the dish — rich, tender, delicate — but I had never eaten anything even comparable. I pried every last molecule of protein out of the bony crevices with the business end of one chopstick.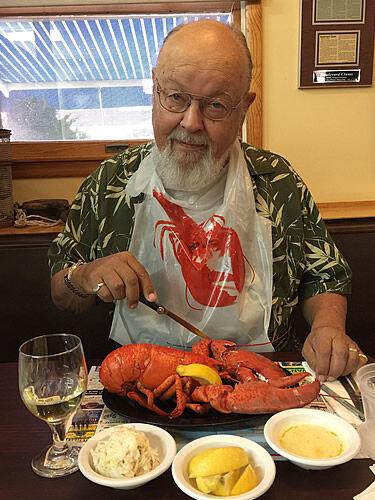 I returned there, once, with my dad in tow. He didn't take his father's suggestion, instead ordering eel two ways. I bit my tongue in gleeful, retributive anticipation — that would have been my order to a T, had I not followed my grandfather's advice.
This position — discovering and sharing food — would have been my grandfather's dream job. He, instead, was a career social worker.
My mother's mother, my Oma, cooked extravagant Sauerbraten (German pot roast) and Mohnklöse (poppy seed bread pudding) in good times and spaghetti with watered-down ketchup in bad — on top of working multiple, full-time jobs.
Many people who could do this job better than me are similarly bound to practical work. I will write, then, for you.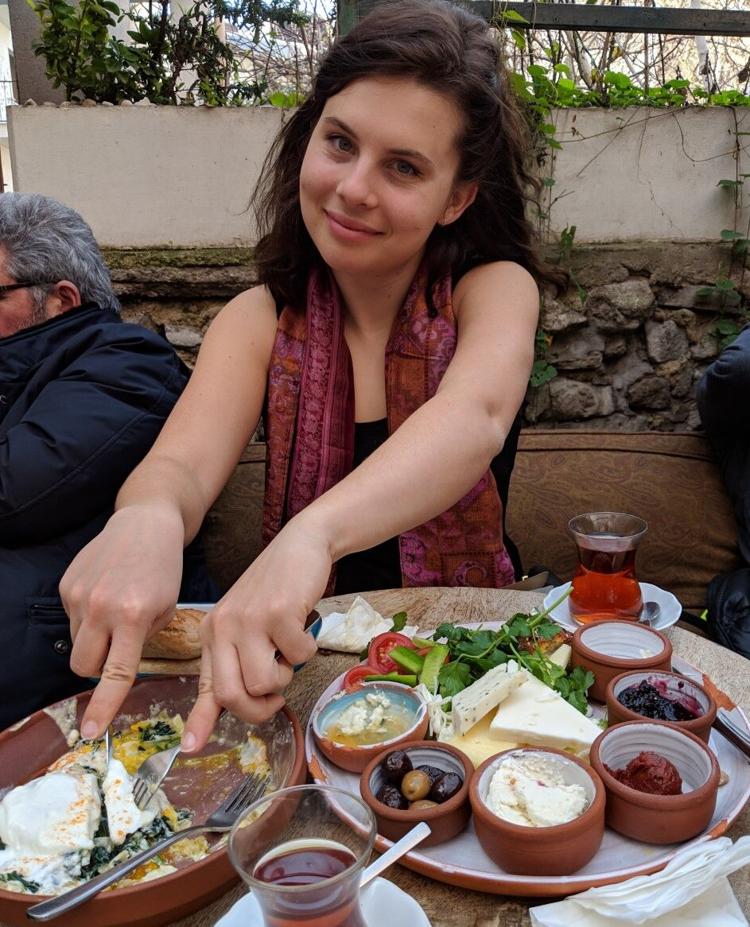 I will sift through the cornucopia Tucson has to offer and promise to only share the stuff worth your time and money. I will help raise the volume on stories that we should all hear — those of the people who make and serve our food. I will lead an open conversation about what we all love about our town on social media — I love to listen.
I'm a public servant here, and what better public to serve than Tucson's. I love you!