Tisha Atkins Carey had a hard time feeding her son Ka'Deem when he was growing up.
The football coaches at Canyon del Oro High School and later the University of Arizona would reach out to her when her 5-foot-10 running back son would nibble his way through team meals.
"He was a real picky eater," she recalled. "I would get calls from the high school and UA asking me for advice."
Her best advice: Mama's cooking — homemade broccoli and cheese with rice; hot links and hot wings; mac and cheese; fried chicken; and Philly cheesesteaks like the ones she ate as a child growing up in Trenton, New Jersey.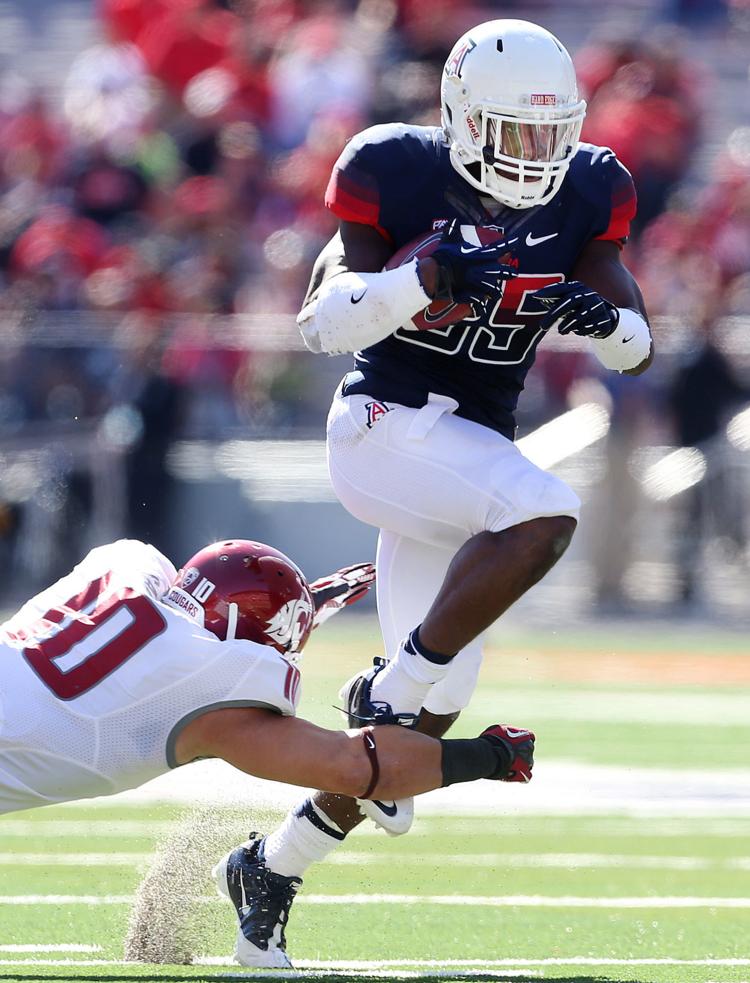 "That's the food I grew up with, the food that made me who I am today," said Ka'Deem Carey, who helped his mom celebrate the opening of his restaurant, Mama Carey's Kitchen at the end of August.
The restaurant is tucked in the back of the convenience store next to the urgent care on the corner of North Park Avenue and East Sixth Street. It's only blocks away from Arizona Stadium, where Carey set several rushing records in his three seasons as a Wildcat.
"I don't even like fried catfish, but my mom's is delicious," said Carey, who played two seasons with the Chicago Bears and is in his second season with the Calgary Stampeders of the Canadian Football League.
Carey said he and his mom had been dreaming aloud about opening a restaurant since his freshman season at the UA.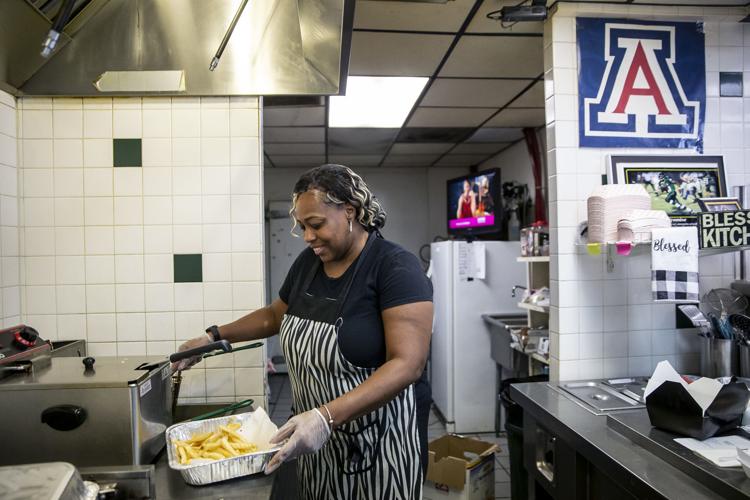 "What if we just started selling your food around the community?" he recalled telling his mother, calling her cooking a gift that he wanted to share.
Tisha Carey took baby steps in 2014, the year her son signed with the Chicago Bears. She launched Mama Carey's Catering to serve her Southern-accented/East Coast-influenced fare to large parties. The business took off.
"The demand got really, really big," she said. "I needed more room."
Mama Carey's Kitchen, which her son owns and she runs, was the natural next step.
The Southern soul food recipes she draws from are handed down from her grandmother and from her mother, Deborah Atkins, who helps out in the kitchen with her Aunt Gail Johnson, who's relocating to Tucson from the family's native New Jersey.
In between games and practice, Ka'Deem Carey helps out on the business end from Calgary, and his wife, Missy, does the marketing and some of the bookkeeping mostly from Tucson. The couple has three young kids and call Tucson their home base in the football off season.
Carey said he would like to open two or three Mama Carey's Kitchen restaurants here and maybe take the concept beyond Tucson.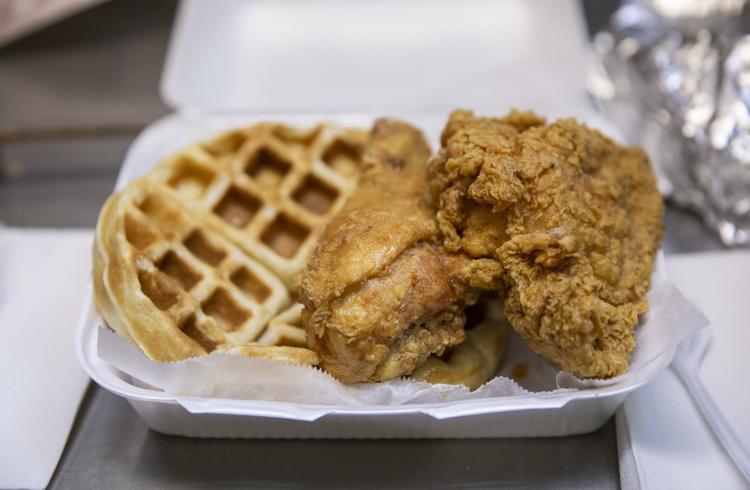 Tisha Carey's menu also includes chicken and waffles, fried catfish sandwiches, chicken strips and burgers, including her son's favorite, the KC #25 Xtreme double bacon cheeseburger. Prices range from $4.50 to $7 for breakfast, and $9 to $12 for dinner.