We don't suggest doing this in the car. But maybe you've got houseguests, dessert plans or a leftover "party pak" sitting in the freezer. (We're not judging you ...) Take your eegee's to the next level with these rad ideas. 
Kiwi Gin Fizz with lemon eegee's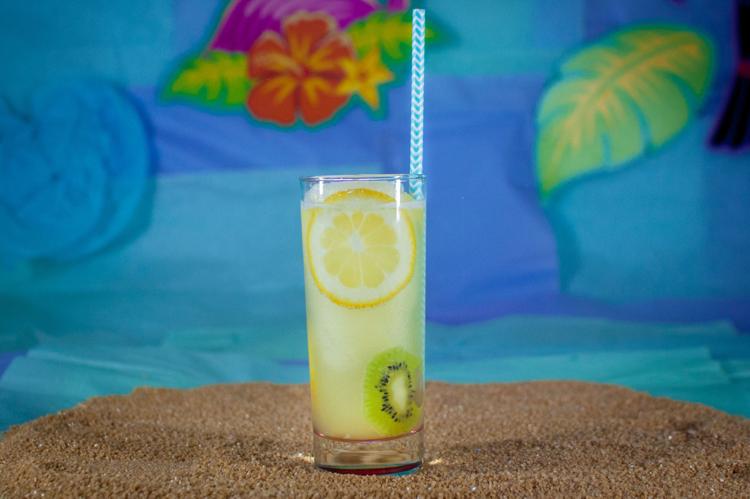 The gin is optional, but adults will appreciate the herbal qualities it adds to this light patio drink. Pour the San Pellegrino over the top and watch it fizz up. 
1/2 a kiwi
1/2 a lemon
scoop of lemon eegee's
1 ounce gin
San Pellegrino sparkling water 
Slice kiwi and lemon into thin rings. Arrange in glass with lemon eegee's. Pour gin and Pellegrino over the top. 
[More ideas: Try mixing lemon eegee's with vodka, fresh blueberries and/or mint.]
Piña colada eegee's raspado aka Tucson in a glass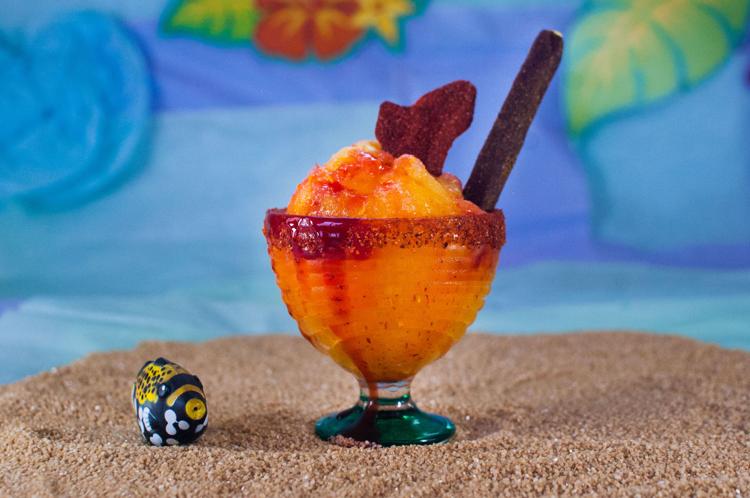 We modeled this after the sour mangonada treats you get at the raspados shop. But the texture here is more like a chunky pineapple slushy, with just a hint of sour Chamoy rather than a moat.  
Tajín seasoning
scoop of piña colada eegee's
Chamoy sauce
Mexican candies like mango con chile, Rielitos, tamarindos and/or peanuts 
Using water or a lime wedge, rim the glass with spicy Tajín seasoning. Add piña colada Eegee's and garnish with Chamoy sauce and Mexican candies of your choosing. 
[More ideas: Try mixing the piña colada eegee's with rum, fresh mangos or strawberries.]
Watermelon eegee's margarita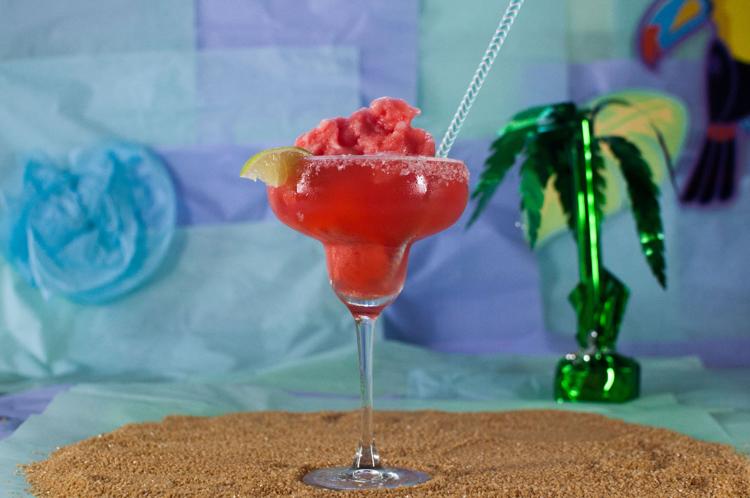 Frozen margarita, no blender required. We also left out the simple syrup because the eegee's sweetens it up just fine, but sugar-fiends might like to add it back in. (Note: After July when you can't get this flavor of the month anymore, just use strawberry instead.) 
Scoop of watermelon eegee's
2 ounces tequila
1 ounce triple sec
1 ounce lime juice
salt
Rim a margarita glass with salt. Scoop watermelon eegee's into glass. In a cocktail shaker, add ice, tequila, triple sec and lime juice. Shake, and then strain over glass.
[More ideas: Try mixing the watermelon eegee's with vodka, fresh basil or chile/lime juice.]