Bibliophile in the Desert is our series book review column. Local reader, writer, and #ThisIsTucson Book Club moderator, Genevieve Dahl, shares book recommendations and novel reviews that include the most appropriate southwest locale to indulge in this month's reading pleasure.
I love a book that makes me crave something. "Incense and Sensibility," much like Sonali Dev's other novels, does an exceptional job of featuring food as an almost tertiary character.
My favorite scene in this novel takes place in the kitchen of one of the book's protagonists. As yoga therapist India Dashwood intentionally prepares her signature dish, a bowl of Mango Chia Morning Oats, Yash Raje, her client and a straight-laced politician, watches on in disgust.
His take? "That's a lot of pressure on the mango."
She calls him out for considering donuts breakfast and he refuses to take a bite, claiming oats make him gag. The dialogue between India and Yash spotlights their entertaining differences while describing what I thought (I'm clearly Team India) sounded like a super delicious meal. 
So much so that I made it my quest to find something comparable here in Tucson and to declare whatever eatery would recreate the Mango Chia Morning Oats for me my home base for reading the last half of this novel.
Where to read it: Berry Greens is located on Congress Street and offers açaí bowls, cold-pressed juices, smoothies and all sorts of delicious non-donut options. Although they didn't exactly have India's signature dish on the menu, they were happy to add chia seeds to the Green Cleanse Bowl, a blend of greens, mango, pineapple and coconut water topped with granola, pumpkin seed, more mango, slices of kiwi, coconut flakes and honey.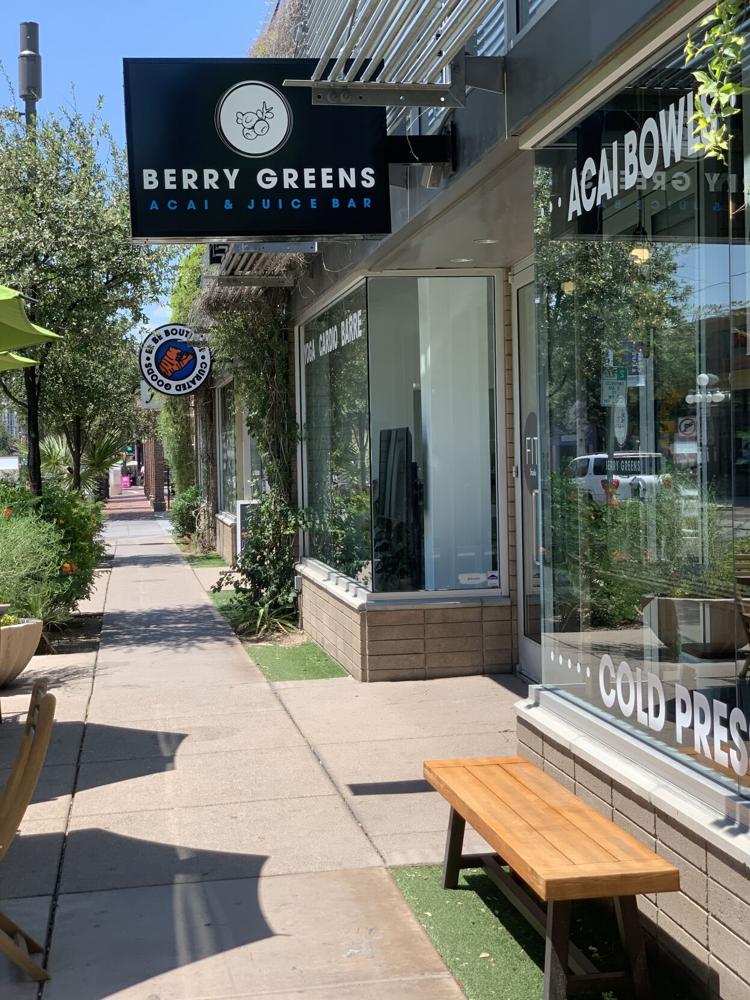 Situated in the heart of downtown at 245 E. Congress St., the Berry Greens patio is the perfect place to read "Incense and Sensibility" while offering plenty of people-watching breaks and a menu that India Dashwood would wholeheartedly endorse.
More about the book
Repeat after me: I do not need to read Sonali Dev's books in order of release. I am free to enjoy "Incense and Sensibility" as a standalone novel even though it is the third installment of a fun and well-written series of Bollywood-style Jane Austen adaptations.
As I write this, I know that statement above is making some of my dear reader friends uncomfortable. The audacity! To you, my steadfast traditionalists, I offer the titles of the two preceding books in "The Rajes" series by Sonali Dev: "Pride, Prejudice, and Other Flavors" and "Recipe for Persuasion."
"Incense and Sensibility" opens as Indian American Yash Raje, a tenacious gubernatorial candidate in the state of California, takes the stage at a campaign rally that ends in violence. Yash's good friend and bodyguard, Abdul, takes a bullet for him and winds up in the hospital fighting for his life. Yash, never shaken, is just that, facing frequent panic attacks for the first time in his otherwise well-planned out existence. Unfortunately, in the middle of the campaign of his life is not the best timing for a mental break. In response, the Raje family rallies around Yash to provide their beloved eldest son the help he needs to overcome his trauma and get back to work.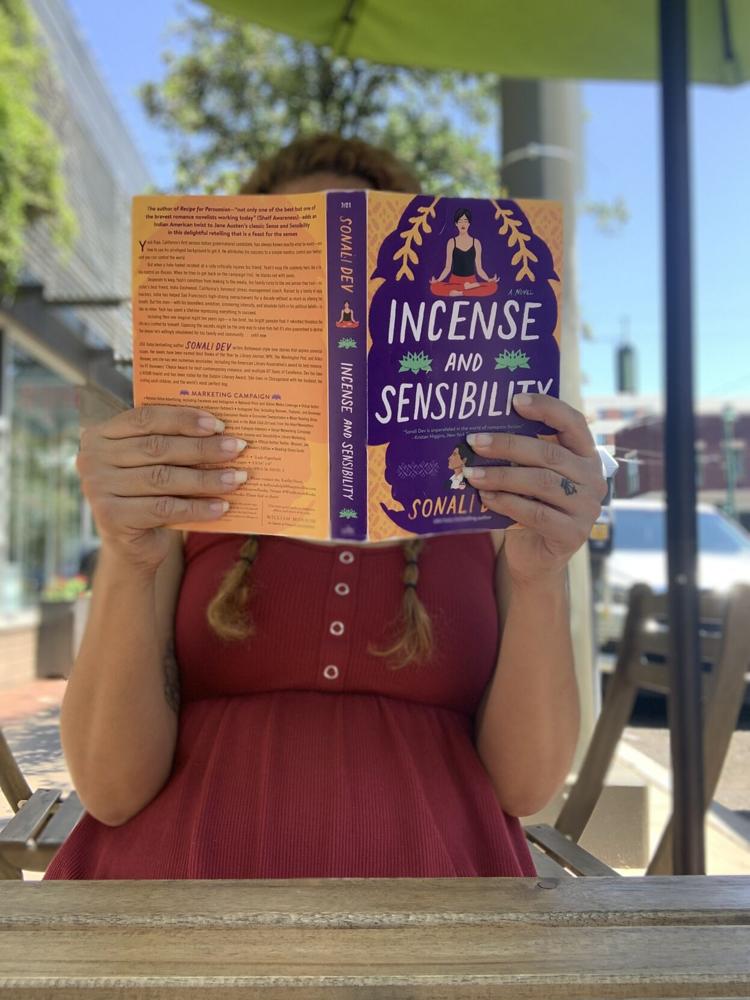 Yash is sent to the door of India Dashwood, a family friend, world-renowned stress management coach and yoga therapist. India is easy to love. Born in Thailand, adopted into a multi-cultural family, and raised by a Yogi mother, India exudes a sense of peace that can be felt by the reader throughout the pages of this book.
Bringing these two together sounds like a beautiful solution but, as great novels go, enter the complexities. Yash and India have a bit of a romantic history. Sure, their one-night encounter was 10 years ago, and Yash is now very publicly engaged, but the intense feelings are still there, happily providing the perfect amount of "will they, won't they" tension.
Then there's the fact that India and Yash have near opposite personalities, an element of the book that offers comedic relief right when it is most needed. India's mindful approach clashes with Yash's pragmatic outlook and makes him a less than flexible client. If it were anyone else, India would probably show them the door because, oof, does India have problems of her own, but it's Yash and she feels obligated to help him. As India's method of living in acceptance does a back-and-forth with Yash's determination to move on and get back to achieving, the two of them learn more about each other than they ever could have imagined.
As an author, Dev does an incredible job of weaving hot topics and complex issues such as racism and gun violence throughout the novel without detracting from the storyline. Loosely based on Jane Austen's "Sense and Sensibility," with glamorous bits of Bollywood details, the result is a novel that is heartfelt, funny, romantic, and intellectually stimulating all at once. 
"Incense and Sensibility" by Sonali Dev is available at Antigone Books located at 411 N. 4th Ave. This author and #ThisIsTucson encourage readers to shop local and read local.