If you could eat cotton, a trip through the Gila Valley would be a droolworthy experience: green fields sprouting cloudy wisps of marshmallow textiles. In the distance you can see pastel mountain peaks. Just ahead: McDonald's, Burger King, Sonic, that building that used to be a Sonic, and that other building that also used to be a Sonic ...
But there's actually a lot going on — as I recently discovered — if you look somewhere in between. There's the guy from Guadalajara serving immaculate sushi rolls out of the truck by the old Big O Tires, and the Orthodox family that makes crusty Parisian croissants, and of course ... the Hawaiian restaurant.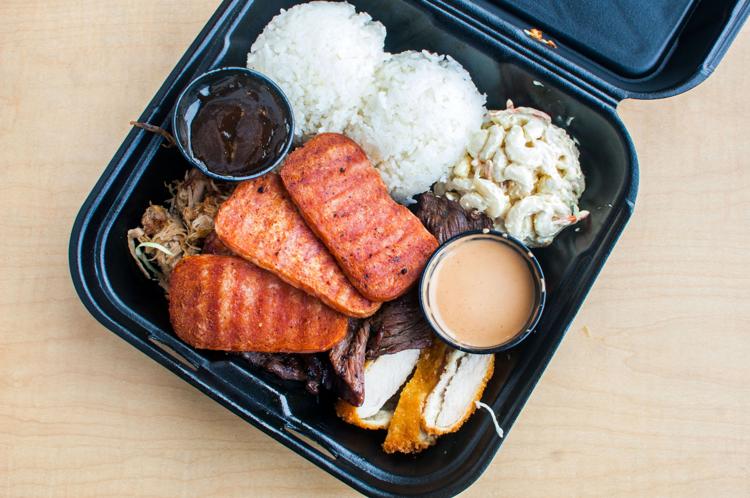 Safford is kind of a funky place, if you dig. Since it was founded in the 1800s by a band of prisoners, the city has stuck to its guns and remained an outlier amidst liberal wine towns and artists' colonies of Southeastern Arizona. If they're not in the farms or the copper mines, its residents might work in the food industry, boiling beans at one of the many traditional family Mexican restaurants, a dying breed here in Tucson.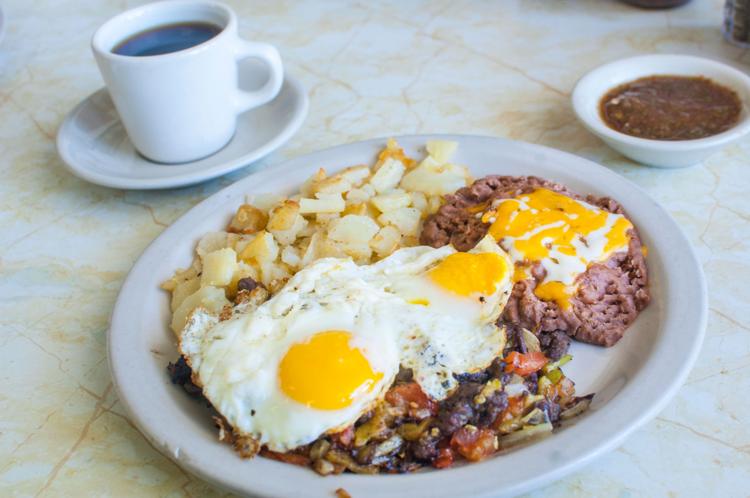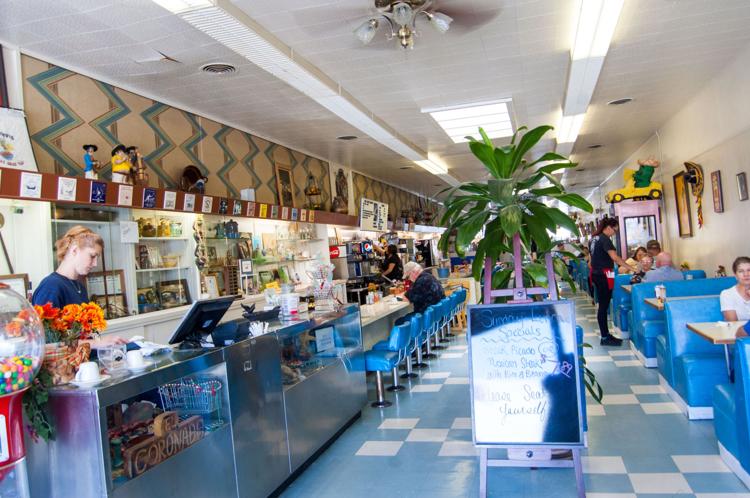 Tourists come here for a dip in the natural hot springs south of town, or to camp in the 10,720-foot Mount Graham, with the oldest conifer trees in the Southwest. (If you're into spiritual stuff there's also a rare gem here called the Saffordite, which some people say was brought here by star beings from a planet near Sirius.)
The Graham County Chamber of Commerce advertises a "Salsa Trail" which is basically a self-guided tour of the city's Mexican restaurants, with a salsa festival and massive jalapeño eating contest in September. But people don't usually come here for the food. I never did, at least. But I'm not your typical tourist.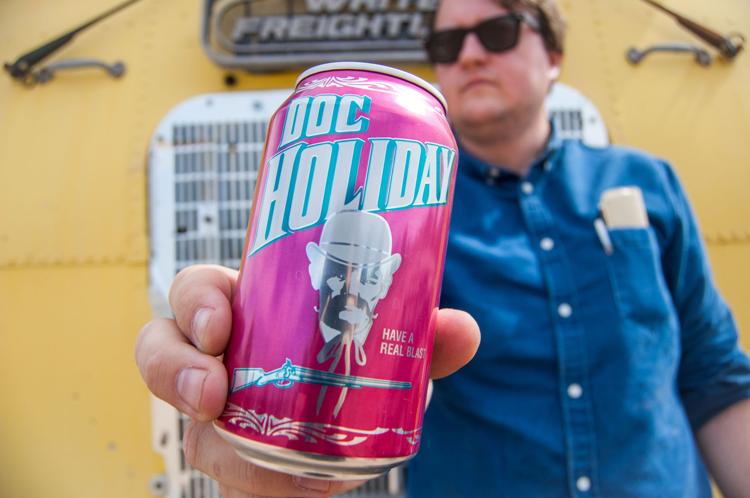 Safford, it's a slow burn ...
My first introduction to Safford cuisine was about ten years ago, when I visited my boyfriend's family at their house in Pima, a nearby town founded by Mormon pioneers who unsuccessfully tried to name it Smithville. There's not much in Pima besides a railroad track and a '60s style ice cream shop called the Taylor Freeze — previously a Tastee Freez — that serves dinosaur chicken nuggets and fried tacos stuffed with an indistinguishable gray substance. (Actually kind of tasty.)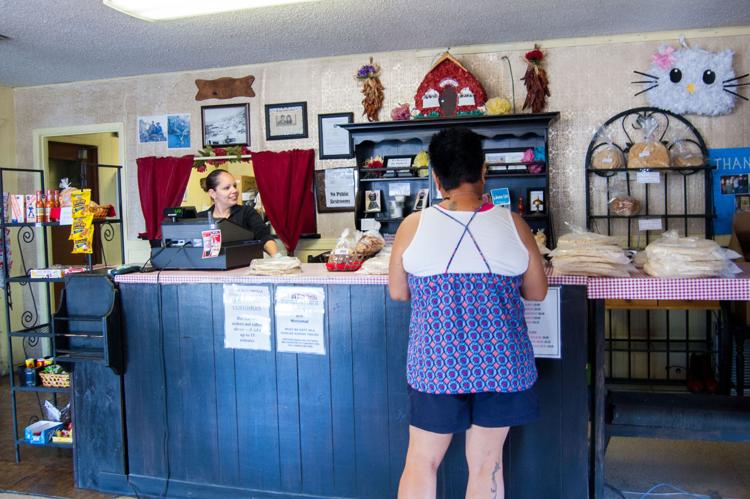 Safford's Mexican food can be good, and it can be not good. But there is one constant: thick flour tortillas from the area's beloved tortilla factory Mi Casa, 621 S. Seventh Ave. The recipe hasn't changed much since the early '80s, although the factory was bought out by Elsa and Jack Seballos in 2012.
Today Mi Casa produces about 900 dozen tortillas per day, distributing them throughout Safford and surrounding cities like Morenci. It's easy to take a tortilla for granted, but these really are exceptional. They're softer and fatter, but not flakey ... and liberally dusted with flour for a toothsome texture.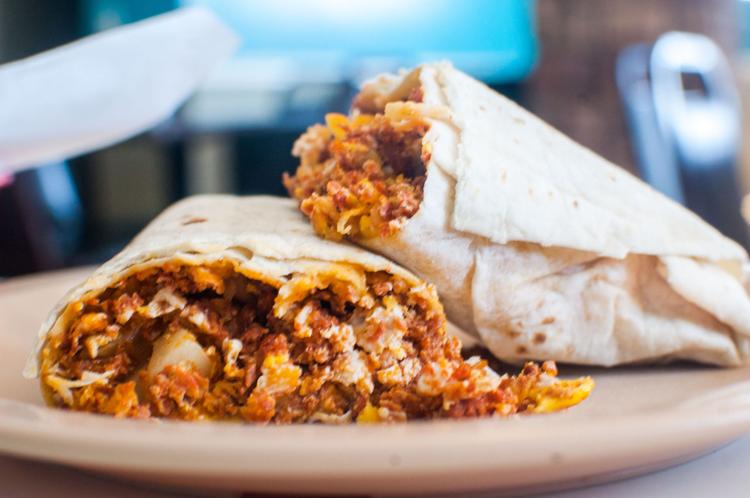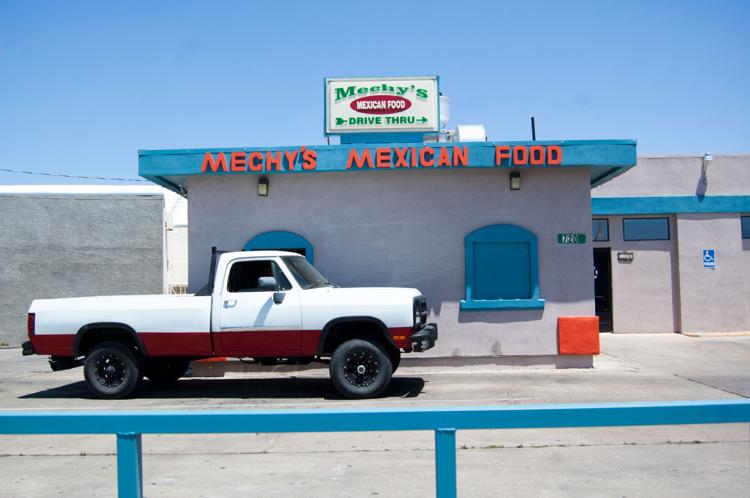 But until last week, that's what Safford was to me: old school Mexican food and people in cartoon white tiger shirts drinking Mountain Dew for breakfast. In other words, pretty awesome! But let's see what else we can find ...
Spumoni ice cream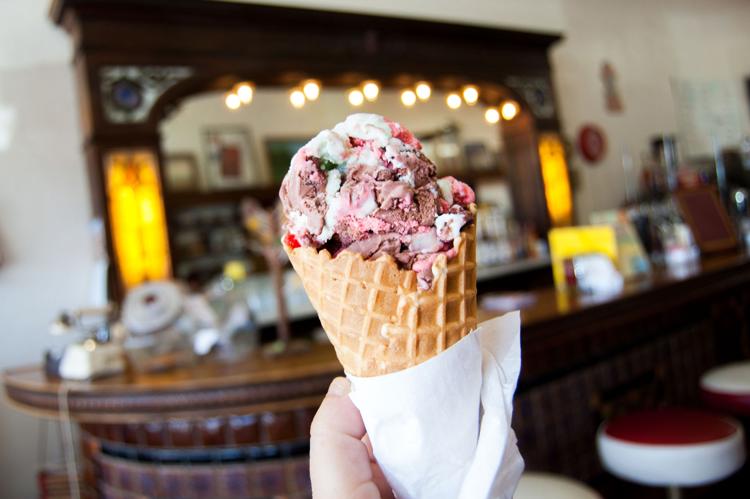 Wandering around the time warp known as Safford's Main Street, I happened upon a soda shop with a large wooden bar that dates back to the early 1900s. Located in the former Rexall Best Drugstore, Candy's Ice Cream Company claims it has the only original working soda fountain in the Southwest. Whoa? I'm kicking myself now because I just got ice cream ... 
First-rate pastries?!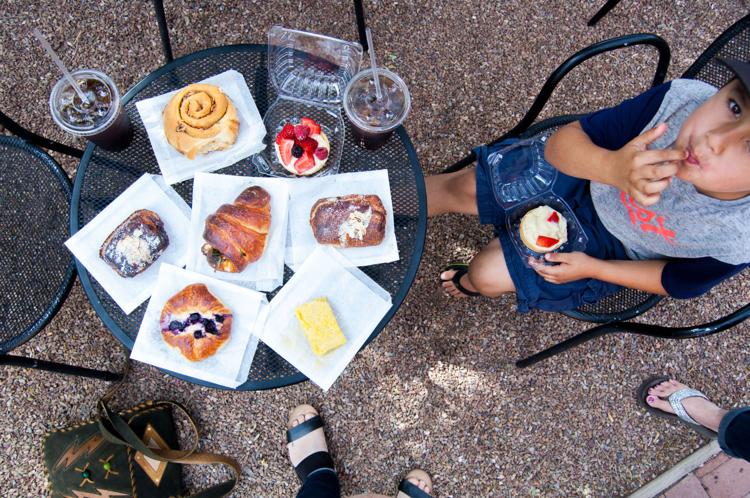 At 8 a.m. on a Saturday there's a line out the door of the Olney House, a two-story Victorian that towers over the other homes in the neighborhood. That's when the Cottage Bakery opens, and if you don't get your fruit tarts and sticky sweet pecan rolls right away, it tends to sell out. 
Pastry chef Ruth Dannenbrink moved her family down here from Willamette Valley, Oregon so her kids could attend the Orthodox St. Paisius Monastery. (Located at the base of Mount Graham, the monastery is known for intricate prayer ropes that are handwoven by residents.) The family lives inside the Olney House, 1104 S. Central, and runs a bed and breakfast from the cottage out back.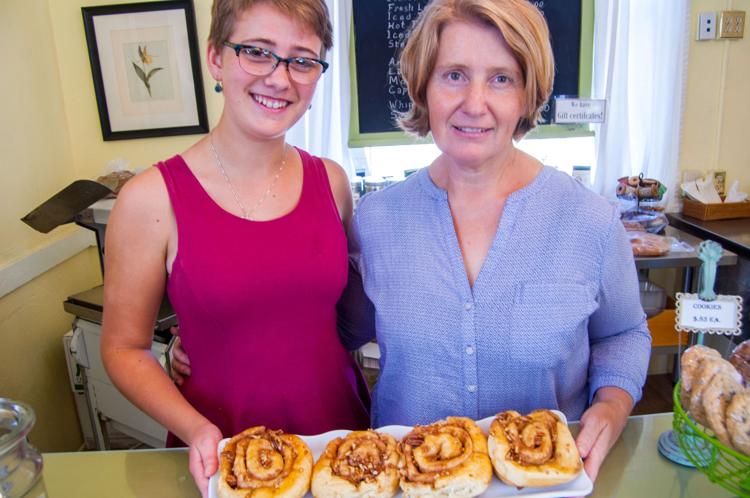 Ruth tends to start her work day baking at 3 a.m., so her daughters often run the show for customers, ringing people up and busting out trays of fresh focaccia bread. Eaten out on the provincial garden patio, I fell hard for their spinach feta croissant, a flawless rendition with a touch of melty cheese inside and a gorgeous crispy flake to the crust. I also took home some of their oat granola, and have been rationing it at home with yogurt and fresh apricots from the house in Pima.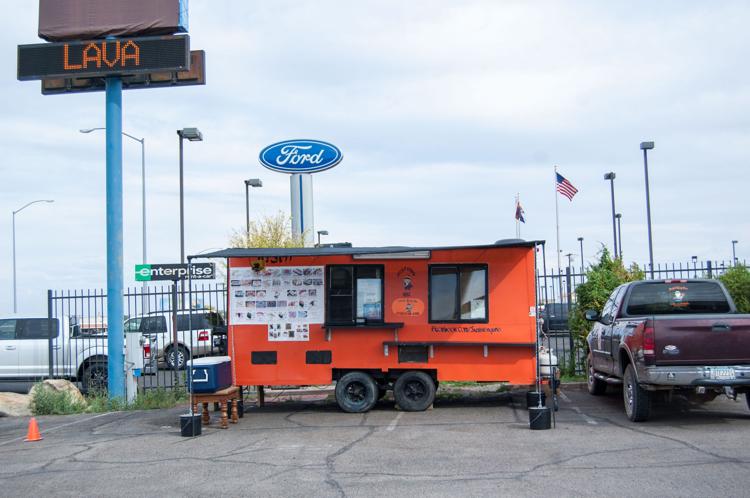 and Mexican sushi of course...
Even though sushi is kind of exotic here (yuck, raw fish!!!), everyone's been raving about this bright orange truck that's been parked at the car wash for the last six months. It's called Sushi King Uno, the first clue that this isn't your regular Japanese joint.
The owner Raul Reconco is from Guadalajara, Mexico, and spent several years apprenticing under a sushi chef in Japan before he moved to Las Vegas and worked in a furniture store. Now he's here, pushing the envelope with creations like a California roll topped with shaved coconut and the Umekyu roll with cucumber and Mexican Chamoy sauce.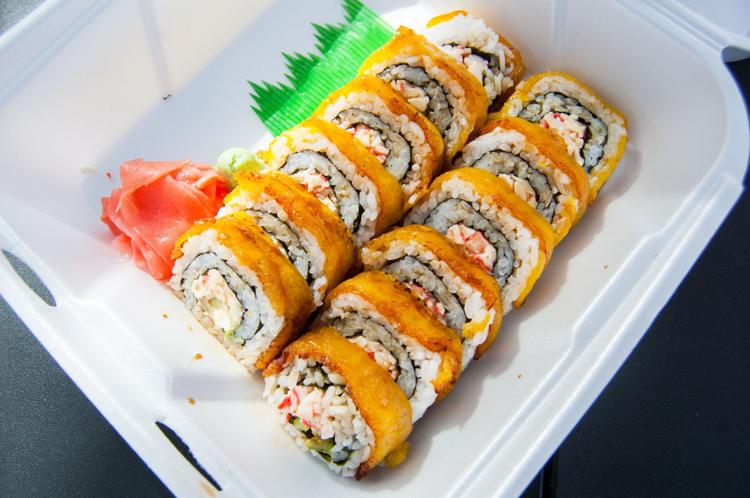 For someone working in a parking lot, Raul seems to have a high degree of technical skill. He's working in a sushi style that's often bogged down by fried foods or gummy rice, but his rolls showcased a freshness and a perfect proportion with the seaweed and fish.
He's also very creative, especially with the requisite side dish: a feisty soy sauce he makes by adding pickled jalapeños to the black brew. A brilliant fusion, and something I'd never expect to find outside of a taco truck on the south side of Tucson. Never have I seen it at a sushi place, and never — in my wildest dreams — would I think to find it in Safford, Arizona.