Tucson's entertainment scene is going into overdrive in the next couple of months with several key venues announcing live shows after being shuttered for over a year because of the COVID-19 pandemic.
And more shows are on the horizon, organizers say.
Fox Tucson Theatre has 10 shows on the schedule, starting with The Mavericks "En Enspañol" World Tour stop on Aug. 19, which the Fox announced on Monday, May 24. The other shows on their lineup are rescheduled from 2020, when the Fox and all other live music venues were forced to close because of the coronavirus.
Bonnie Schock, the Fox's executive director, said she would announce in June as many as 50 more events that will be at the downtown venue, 17 W. Congress St., through next spring.
Schock said the Fox will be at full capacity — about 1,100 — when they reopen, but they will follow CDC and Pima County COVID-19 protocols. As of now, those include requiring people to wear a mask if you are at an indoor event with hundreds of people, Schock said.
Rialto Theatre, 318 E. Congress St., will have its first live event in nearly 18 months when it hosts Rise of the Prospect, an amateur 15+ kickboxing event, on July 31. It has events penciled in through December, including one show —blues guitar great Kenny Wayne Shepherd — who will be here March 6.
"I'm excited. I miss seeing live music," said longtime Rialto talent buyer Kris Kery. "With Broadway reopening and the CDC (relaxing COVID protocols), I'm getting as many shows as I can."
Kery said he expects to announce more shows in the coming weeks for the Rialto and its sister venue, 191 Toole at 191 E. Toole Ave. That smaller venue has a handful of shows on the books, beginning with Black Joe Lewis & the Honeybears on Aug. 20.
Tucson Music Hall has put back on the books several of the events it was forced to cancel last year and Glenn Grabski, executive director of the Tucson Convention Center, said he he expects to make more announcements in the coming weeks for shows at the Tucson Arena and Music Hall, 260 S. Church Ave.
"I expect we are going to have a very busy fall," he said on Monday, May 24.
Other venues that have announced a return to live events include Club Congress, 310 E. Congress St., which has been holding its concerts on the Hotel Congress patio for months; Tucson Arena, 260 S. Church Ave.; and the AVA at Casino del Sol, 5655 W. Valencia Road. As of this week, Desert Diamond Casino still has nothing planned for its entertainment center at 1100 W. Pima Mine Road.
Here are the shows the venues have announced. Of course everything is subject to change, performances continue to be added and tickets are on sale for most events through the venues' websites.
Big Bad Voodoo Daddy, Sept. 11
Paula Poundstone, Oct. 28
Atlanta Rhythm Section, Nov. 5
The Oak Ridge Boys, Feb. 19
Taj Mahal Quartet, March 15
The Music of Cream, Disraeli Gears & Clapton Classics, April 19
Chris Perondi's Stunt Dog Experience, May 29, 2022
Rialto Theatre
Rise of the Prospects, July 31
The Man in Black Johnny Cash tribute show, Sept. 17
Jack Russell's Great White, Sept. 24
Zoe — Sonidos de Karmatica Resonancia tour 2021, Sept. 29
Marty Stuart and His Fabulous Superlatives, Oct. 2
Black Jacket Symphony, Oct. 21
The Fab Four ultimate tribute, Oct. 22
Scott Bradlee's Postmodern Jukebox, Nov. 21
Kenny Wayne Shepherd Band, March 6
191 Toole
Black Joe Lewis & the Honeybears, Aug. 20
Tommy Castro and the Painkillers, Sept. 27
Michigan Rattlers, Nov. 6
Robbie Fulks and Slaid Cleaves, Nov. 12
Club Congress
Tucson Music Hall
John Cleese, Oct. 16, Music Hall
Tucson Arena
Gold Over America Tour Starring Simone Biles, Sept. 21.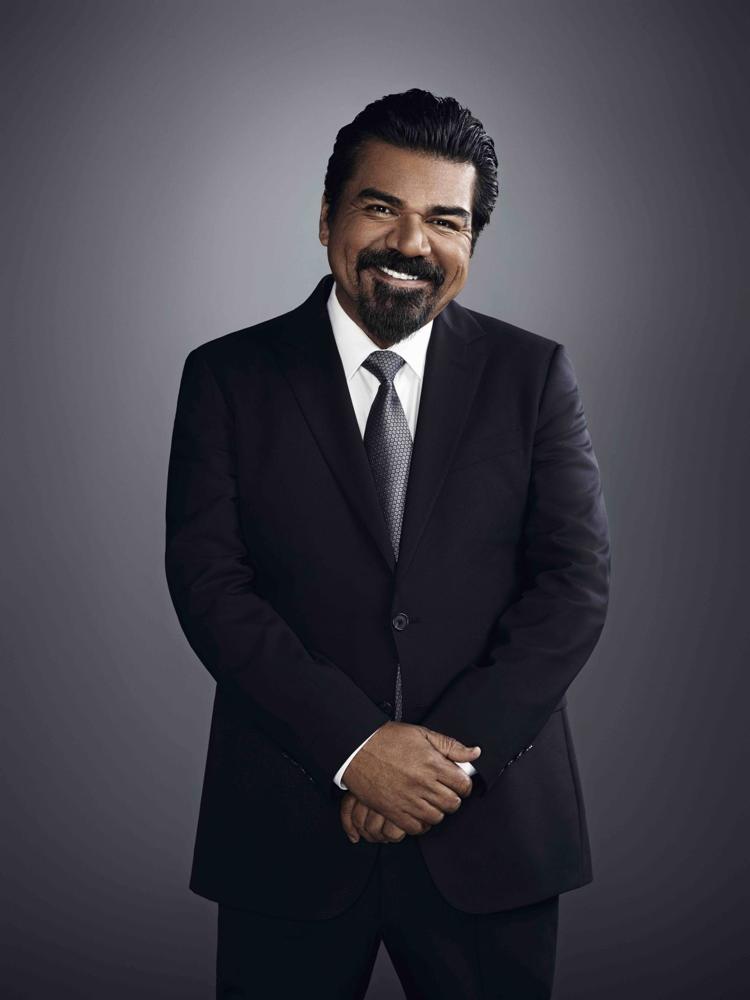 The AVA at Casino del Sol