When Sadie Shaw was growing up, she'd visit family in Tucson's Sugar Hill neighborhood. She felt connected to the neighborhood then — and today, as a resident.
Kevin Woodard grew up on East Waverly Street in Sugar Hill. His grandmothers lived on opposite ends of the street. Everyone knew everyone, he remembers.
Although Shaw and Woodard were born in different generations, their connections and remembrances are similarly rooted in the Sugar Hill neighborhood.
There, many of Tucson's black families, shut out from other parts of the city, made their homes just south of East Grant between North First and Sixth avenues, and north of East Lee Street.
And while many longtime Tucsonans know the neighborhood as Sugar Hill, officially it is not.
The neighborhood, for the city of Tucson's purposes, is known as Northwest Neighborhood, a designation devoid of history and geographically wrong. But that's changing.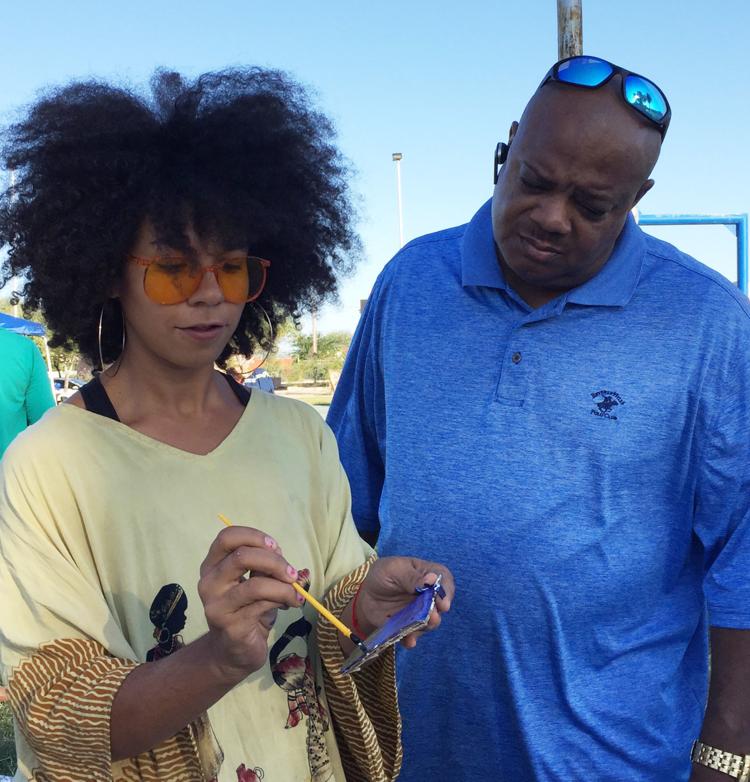 The neighborhood is reclaiming its name of Sugar Hill and its identity, and all that goes with the name: pride, community links, neighborhood empowerment.
Shaw is president of the Sugar Hill Neighborhood Association, and Woodard heads the Sugar Hill Coalition, which includes former neighbors living outside of Sugar Hill.
They are leading efforts to restore a culture of togetherness and to reaffirm the neighborhood's self-empowerment.
"We have to reach out to other places and other races," said Woodard.
But first comes restoring the name, a move that delights Donna Liggins, a longtime resident and former city employee who has been active in neighborhood affairs and activities.
"It sure does" delight, said Liggins, whose own name is carried on the city's recreation center, where she was director, at Mansfield Park, the neighborhood's social center. "We've always called it that."
Two Saturdays ago, I met Woodard and Shaw at the park, where residents got together for the first gathering sponsored by the Sugar Hill Association and Coalition. Their goal is to hold occasional park reunions and to bring more youngsters to the Northwest Center, which faces North Sixth Avenue across the street from the Tucson Symphony Orchestra office.
"We're letting the neighborhood know who we are," Woodard said.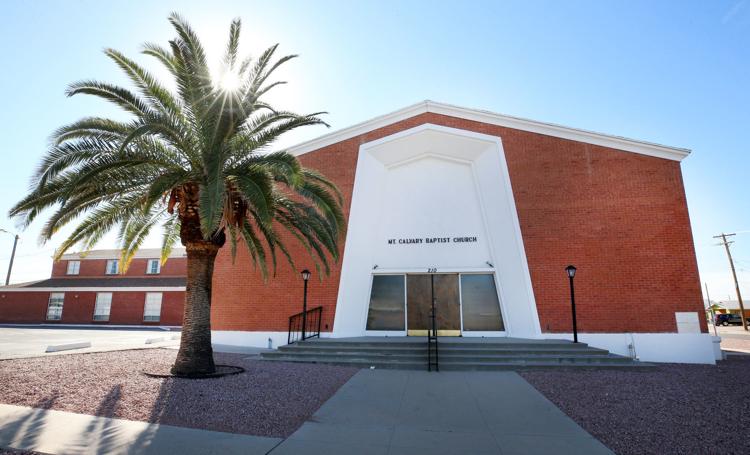 Two churches are local anchors in the neighborhood: Greater Mount Olive Church of God In Christ, and Mount Calvary Missionary Baptist Church, which was established in 1900, making it the oldest African-American church in the state.
Despite some continuity, Sugar Hill has changed.
There are more apartments, many of which are occupied by university students. There are fewer longtime families and more transient families. The neighborhood, once a center of middle-class black families, lost its luster, and it wasn't that long ago when drug dealers used the park to conduct their business.
Liggins said it was a constant struggle, with the help of Tucson police and neighbors, to keep them out. These days, the problem is less visible, said Liggins, who returned to Sugar Hill in 1970 after leaving in 1958.
Connecting older residents to newer neighbors is critical to understanding Sugar Hill's role in local history and what the families experienced and contributed to Tucson, said Shaw.
Shaw said that long-time residents like Liggins bond to the neighborhood. Their collective memory will guide the association and coalition on their road to bring neighbors together.
"From the moment I moved into my aunt's house, I knew I had to be involved," said Shaw, a 29-year-old University of Arizona student majoring in art education who is completing a mural to honor her Sugar Hill family and neighborhood.
A series of murals on the cement-lined Bronx Wash on East Linden Street, and nearby a lesser number of figures, painted earlier this year on a metal fence facing North Sixth Avenue, are an attempt at beautifying Sugar Hill and highlighting its history and residents. Shaw, whose mural is in the wash, hopes more murals will be created by neighborhood residents.
She also envisions recording oral histories of older residents and offering art classes to youngsters.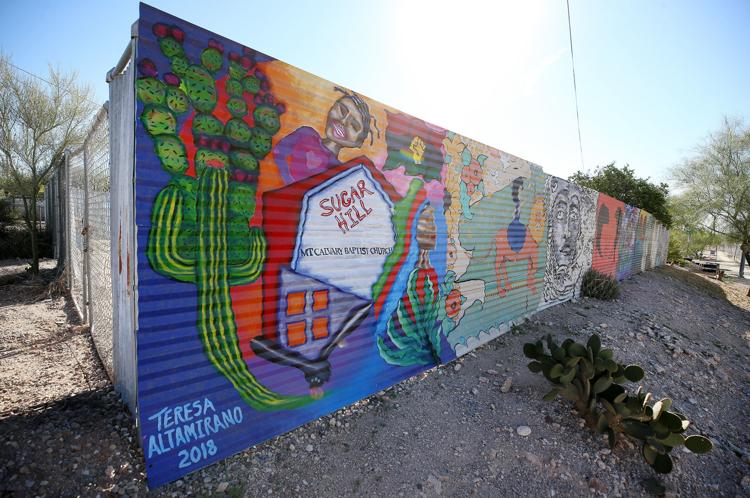 To achieve their goals, Woodard and Shaw will need the support of the city and local organizations. To that end, Ward 3 City Councilman Paul Durham is all in. He supports the neighbors' efforts to empower themselves and to regain their civic identity.
"The best thing we can do," he said, "is to strengthen the neighborhood association."
Improvements are slated for Mansfield Park, resulting from city voters' approval of Proposition 407, a $225 million citywide spending plan for parks and recreation over the next 10 years. Durham said the park is slated to receive $3 million for renovations and improvements in 2026. Much sooner than that, the heating and cooling system at the Liggins center will be replaced, he said.
While the park improvements are years off, Woodard, Shaw and other Sugar Hill residents and friends hope to reshape the neighborhood and re-establish its sweetness.