In memoriam: Funeral notices, November 22, 2020
Funeral notices for Sunday, November 22, 2020. For more obituaries go to
legacy.com/obituaries/tucson/
In memoriam: Funeral notices, November 22, 2020
Updated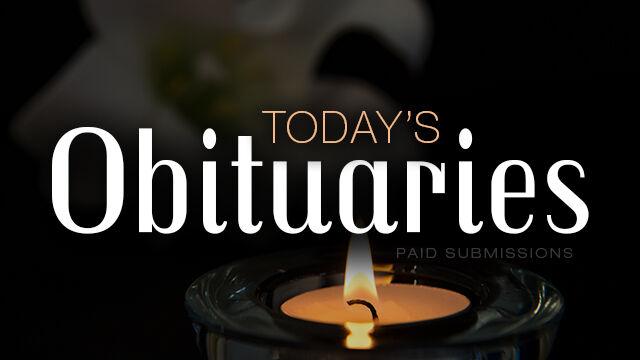 Lee Ashton
Updated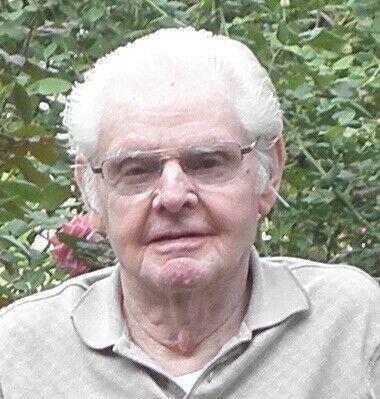 ASHTON, Lee
1922 - 2020
Lee Ashton passed away peacefully on November 10, 2020. He was preceded in death by his wife, Gay and son, Jerry (Linda). He is survived by his son, Doug (Vicki); daughter, Lyn (Herb) and grandsons, Joey and Mike.
Lee was born April 29, 1922 in San Bernardino, California. As a young boy his family moved to Minnesota before eventually settling down in Chicago.
During World War II Lee was a Private in the 348th Engineer Combat Battalion. After returning from the Army, Lee settled back in Chicago before heading to Whitewater, Wisconsin to pursue a degree in English. He eventually received a Master's of Education degree from the University of Northern Colorado and a Master's of Library Science degree from Arizona State University.
Lee and Gay met playing volleyball at the Chicago Southside YMCA in June of 1953 and were married four months later in Raton, New Mexico. After a brief stay in Colorado they moved to Wayne, Nebraska where Lee taught English at Wayne State College. They finally settled in Phoenix in 1960 where they raised their family. Lee spent his career at West High School as an English teacher and a librarian.
Lee spent his summers either in Pinewood, AZ or traveling with his wife on numerous golfing trips. In the winter they spent many weekends skiing in Flagstaff and Colorado. In 2014 they moved to Tucson to be nearer to their children. Arrangements by EAST LAWN PALMS MORTUARY.
Rosemary Burgerhoudt
Updated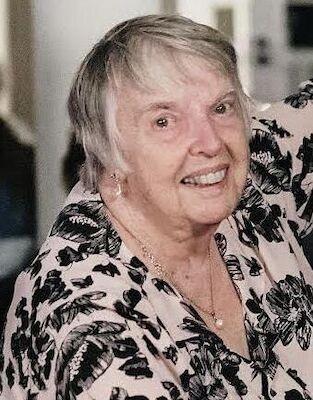 BURGERHOUDT, Rosemary
"Grandma Mosey"
87, of Tucson, AZ, passed peacefully and left this crazy world on October 31, 2020 after a brief battle with cancer. Rosemary was born in Teaneck, NJ to Frances and Josephine Gonzales, the youngest of three daughters. After moving to Tucson, she worked as a Director's Secretary in the Tucson-Pima Library for 19 years before leaving to enjoy her marriage to Wilfred "Burgie" Burgerhoudt (deceased) and to travel the US extensively. Once in full retirement she loved her cats, bingo, friends, (in that order) crocheting, cross stitching and working on her "mini house", usually while watching the Price is Right. Dusting and vacuuming might happen later.
She is survived by her son, Ed (Jolene - deceased) who she raised as a tough but loving single parent using both wisdom and a wicked sense of humor. Granddaughters, Kendall (Cody) and Sara; grandson, Andrew (Ashley); step-daughter, Sue (Rich); granddaughter, Crisy (Charlie) and eight great-grandchildren, Faith, Kyla, Adalynn, Kyle, Noah, Colton, Cheyenne and Gage; nieces, Kathleen (Ron), Noreen (deceased), Colleen (Joe), Joanne (Nick) and Mary Ann (Cliff) and many more extended family members.
Thank you to the Nursing and Hospice staff of TMC and to the wonderful and caring staff of Heritage Oaks Assisted Living (a beautiful facility).
At her request there will be no memorial service. Donations in her name may be made to Sister Jose Women's Center or the Reid Park Zoo. Love you Mom.Arrangements by DESERT ROSE HEATHER CREMATION AND BURIAL.
Linda Carter
Updated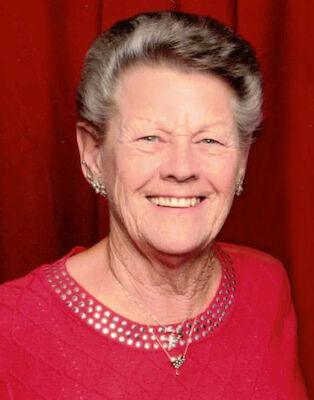 CARTER, Linda Sue (Leader)
born on October 2, 1941, died of cancer November 15, 2020. She was a member of the Pima County Sports Hall of Fame for golf (inducted 1994) and a seven-time women's club champion at the Mohawk Golf Club in her hometown of Niskayuna, N.Y., winning her first title at age 14. Linda qualified for and competed in the 1961 Women's U.S. Open at Baltusrol Golf Club.
Linda is probably Tucson's most accomplished women's amateur golfer. After moving to Tucson to attend the University of Arizona, Linda was a 12-time Tucson city champion.
In 1986, Linda was the Arizona Women's Golf Association state champion and Player of the Year (S.W. Section PGA) and Women's Player of the Year. Linda won the Women's SW Golf Tournament in '79, '89 and '91. According to the Pima County Sports Hall of Fame, Linda still holds course records at six courses, including Tucson National and Silverbell. Linda taught many of Tucson's best junior golfers, and many went on to distinguished golf careers. She was the first female recipient of the Tucson Conquistadors Sports Award in 1982. Ironically, Linda was one of the original organizers of the Walter Hagen Golf Tournament (American Cancer Society). Linda earned a Bachelor of Science degree in 1964 and a Master of Public Administration degree in 1969 from the University of Arizona. She was a passionate UA Wildcat fan and football and basketball season-ticket holder for many years. Linda was the third female Tucson police officer/detective.
Linda, aka "Grannio" is survived by her husband of 54 years, John Carter; siblings, Patricia O'Neill, Harry Leader (Kathy) and Bill Leader (Denise), Judy Tutalo (Scott), Max and Jack Tutalo (grandsons) and many others. She was preceded in death by brothers, Jimmy and Charlie and parents, Peg and Charles Leader.
Linda, your accomplishments made us proud. But there was so much more to you - your smile, your sense of humor, your energy, and your constant willingness to help family members in need.
The last golf shot Linda hit was a chip-in birdie at Oro Valley Country Club - a fitting end. Donations may be made in Linda's name to The First Tee Tucson c/o The Tucson Conquistadores Foundation, 6450 E. Broadway Blvd., Tucson, AZ 85710.
A memorial service will be announced at a later date. Arrangements by ADAIR FUNERAL HOMES, Avalon Chapel.
Karen Coy
Updated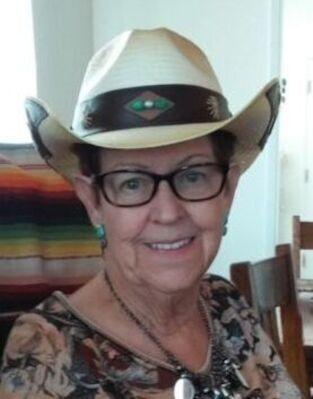 COY, Karen I.
of Tucson, passed away peacefully on November 12, 2020. She was born on December 19, 1938 in Exira, Iowa and moved to Tucson in 1979. She worked at the University of Arizona until retirement. She was always in good spirit and had a great sense of humor. Karen was loved by all who knew her. She is predeceased by her beloved husband, Donald E. Coy; sisters, Dixie Bartlett and Georgia May Phippen and brother, Howard Phippen. She is survived by her daughters, Dona Franko of Tombstone, AZ, Deborah Roberts and Sheryl Renda of Des Moines, IA and Debra Barnes of Dade City, FL; brother, Frank Calhoon of Des Moines, IA; numerous grandchildren, great-grandchildren and devoted nieces and nephews. Outdoor services will be held on Saturday, December 19, 2020 at 2:00 p.m. at the Dove of Peace Church Memorial Garden, Columbarium Wall, 665 W. Roller Coaster Road, Tucson, AZ. In lieu of flowers, please consider a donation to the Alzheimer's Association.
Linda Dickerson
Updated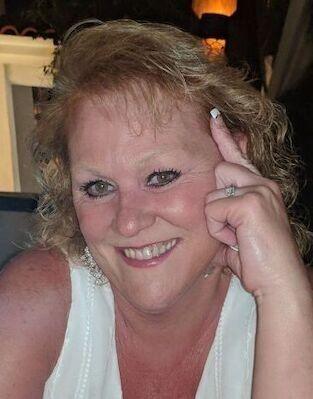 DICKERSON, Linda Jean (Heilig)
Linda began lighting the world on December 14, 1965. Her light was extinguished far too soon on November 13, 2020, leaving our world a much darker place; however, her brightness lives on through those who loved her so dearly. A Tucson native, she is survived by her mother, Margaret (Peggy) Heilig; brothers, Buddy and Joe Heilig; husband, Mack Dickerson; sons, Tyler and Trevor; wonderful nieces, nephews, in-laws/out-laws, and friends. Linda enriched the lives of everyone she encountered with her charm, kindness, and a smile that could light up a room. This was also evident in her every interaction throughout her career in public service with the City of Tucson and previously as a Cosmetologist. With her wonderful lasting impression, there was never a social event, vacation, or even a trip to the store that didn't result in smiles or newly-formed friendships. She had endless love for her friends and family (including four-legged ones) and was the most thoughtful and selfless person that anyone ever knew. While her favorite place to be was the beach, anywhere with her felt like home. Linda's motto was "Live Well, Love Much, Laugh Often," a sentiment that was personified by her every action and will echo among all her friends and family forever. Her passion for bringing people together will be honored by celebrating her in a post-COVID time where we can safely come together and commemorate her life just as she would have wanted. She will join her father, Eddie Heilig, who is already waiting for her at the party in the sky. In lieu of flowers, Linda's wish would be to support your local animal rescue either by adopting or donating.
Gerardo Fontes
Updated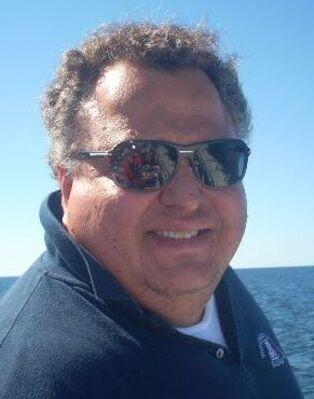 FONTES, Gerardo "Jerry"
59, passed peacefully in his home in Marana, AZ, lovingly surrounded by family on August 15, 2020, after a 20-month battle with brain cancer. Born September 1, 1960, to Delia and Reginaldo Fontes in Nogales, AZ, as the first of five children. Jerry grew up to attend the University of Arizona with a major in Television & Radio Communication. Working at KVOA-TV in the 80s, he met his future wife, Karen and married her in March of 1988. Moving to New York City and then Chatham, New Jersey to expand their professional lives and build a family. Jerry began a 25-year career with ABC Television. He and his wife were blessed with two children in the late 90s, remaining in New Jersey to raise them until 2018, when the pair returned to Arizona. Remembered as being boundlessly witty, unfailingly loyal, and possessing a laugh that could knock down a brick house. Jerry is survived by his wife, Karen; his two children, Aaron and Olivia; his brother-in-law, Mark English and his brothers, Robert Fontes, Michael Fontes, Martin Fontes and an uncountable number of beloved friends and relatives. A Celebration of Life will be held in 2021 when we can all gather safely in true Jerry style, with lots of laughter, brisket, beer, and rock n' roll. Arrangements by MARANA MORTUARY.
Edith Froedrich
Updated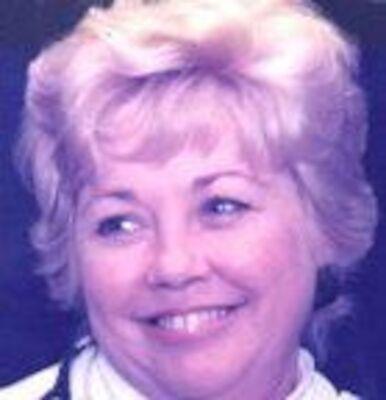 FROEDRICH, Edith Kathryn (Myers)
Passed away November 13, 2020, she was born on September 3, 1938 to Ralph and Marvle Myers in Sebetha, Kansas moving to Tucson in 1946. She is survived by son, John Friedrich and daughter, Rogene Drake (Dan); grandchildren, Robert and Alexandra Drake; sisters, Patti Spaulding, Rogene Covell (Tom); brother, Frank Myers (Beverly) and nieces, Susan Lee and Frankie Koch. She was preceded in death by husband, Bob; sisters, Mardi Koch, Audrey Davis and brother, Jack Myers. For 29 years, Edie was chairperson of the "White Elephant Sale" at St. Pius X Parish and Bob was her sidekick, picking up and delivering donations. In lieu of flowers, donations to the Alzheimer's Association will be appreciated. Services will be held on Tuesday, November 24, 2020 at St. Pius X, 2200 N. Pio Decimo, at 11:00 a.m. Arrangements by HUDGEL'S SWAN FUNERAL HOME.
Lorelei Gainok
Updated
GAINOK, Lorelei "Lori" Ann
July 17, 1938 - October 20, 2020
passed away peacefully from COVID-19 in Phoenix, AZ. She is survived by her niece, Pearl Ann Badman (Gainok); many nieces and nephews in Arizona and Oklahoma. She is preceded in death by her parents, Joseph and Anna Gainok; sister, Olga Gainok and brother, Rudolph Gainok. She was a Navy WAVE, communications worker for Western Union, and owner of Seahorse Horse Farm in Olmstead Falls, OH. She lived in Matlacha, FL for many years as an active member of the community. Lori was a nature lover and avid SCUBA diver. She always had birds and cats visiting her home. Her ashes will be buried in the Evergreen Cemetery, South Amherst, Ohio. A portion of her ashes will be spread in the ocean near Matlacha. A funeral video will be broadcast on YouTube on the Scott Jakubowski, CM channel. Please pray for her family and an end to the COVID-19 pandemic.
John Henkel
Updated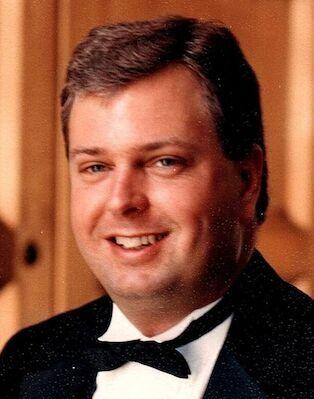 HENKEL, John Seth
Passed away on October 24, 2020, beloved son of John and Jody Henkel was laid to rest in Aurora, Colorado on November 2, 2020. John will be remembered for his positive attitude and ability to make sense of any situation, for his enjoyment of cooking without a recipe, laughter, debating politics and love of learning.
John attended Sabino High School where he excelled in academics and received a Baird Scholarship to the University of Arizona graduating in 1984 with a BS in Accounting and Finance. He was a member of Sigma Chi fraternity. John launched his career establishing a property management company with friends in Tucson. After several years he sold this and moved to Chicago where he began trading on the Chicago Board of Options exchange. In 2012 John purchased a franchise, Online Trading Academy and moved the family to Colorado where he combined his love for trading with his passion for connecting with and enriching the lives of others. John cherished his family and friends. He is survived by wife, Stephanie and children, Hannah, John (fiancee, Megan) and Holly; brother, David Henkel (fiancee,Vicky); nieces, Julie Rosebrook (Stuart) and cousin, Lisa Ielts (Tony).
Mary Leon
Updated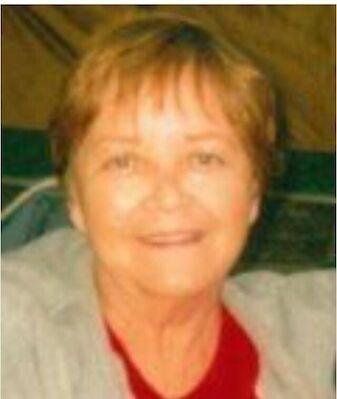 In Loving Memory of
LEON, Mary Valles
It has been nine years
since you left us.
You're lighting up so warmly with your smile
beyond compare.
The memories you left behind grow sweeter day by day.
You are missed, dear love,
more than words can say.
Michael Malisewski
Updated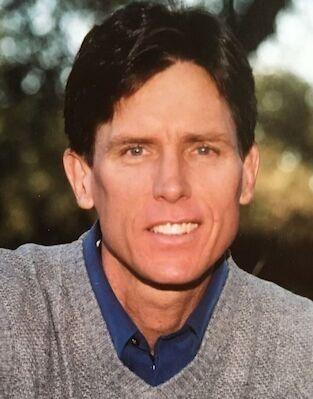 MALISEWSKI , Michael Anthony
Michael Anthony Malisewski was born on December 31, 1956 in Tucson, AZ. He was doing what he loved, riding his bicycle, when he died tragically in an accident on November 12, 2020. He was the fifth child of seven children of Dorothy (Geis) and Josef Malisewski.
Michael attended Salpointe High School and graduated from Rincon High School in 1974. After completing his studies, at Chez Josef Academy of Beauty in 1976, he worked with his father as a cosmetologist at Chez Josef Hair Salon on Speedway Blvd. This was the beginning of a long successful career as a hairstylist and business owner.
Michael married the love of his life, Patty Shumsky, in 1983. They have two sons, Matthew, and Steven. Mike loved playing golf and mountain biking with his sons and hiking with Patty and their dogs. With Patty, he enjoyed working on their property: clearing the land, planting, and making his home a welcoming oasis for friends and family.
Michael had a special talent as a hairstylist and a gift for connecting with his clients. He developed relationships with them that lasted over 40 years. Michael road through life with a philosophical mind and a passionate zest for living life to the fullest. He was a deep thinker and loved to share his insights about life, love, and relationships.
Michael was an avid cyclist. He competed in many cycling competitions, including 30 El Tour de Tucson events, finishing in the top ten 3 times. In the 2012 El Tour, he raised over $20,000 for the "The Power Over Parkinson's Disease Foundation" in honor of his mother Dorothy. In addition to supporting Parkinson's research, Michael gave of his time by serving as a member of the board of "Child and Family Resources."Michael was preceded in death by his father, Josef; mother, Dorothy; brother, Steven and sister-in-law, Kathy. He is survived by his wife, Patty; sons, Matthew and Steven; siblings, Cathy De la O (Jim Lane), Joanne Del Castillo (David), Joe Malisewski (Randi), Thomas Malisewski (Suzi), Beth Reniewicki (Rob); sister-in-law, Kathleen Malisewski; sister-in-law, Nikki Shumsky; brother-in-law, Mike Shumsky (Gina), and many nieces and nephews.
Michael will be deeply missed by his friends and family. A celebration of his life will be held at a later date. In lieu of flowers, the family requests that donations be made to the Gospel Rescue Mission of Tucson. Arrangements by BRING'S BROADWAY CHAPEL.
John Martin
Updated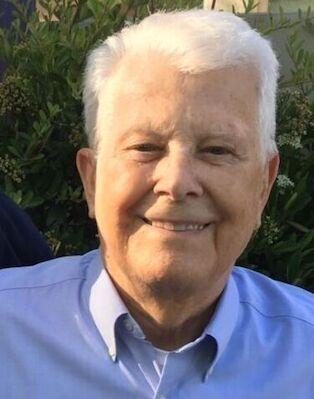 MARTIN, John W.
87, passed away on November 14, 2020 in Tucson, Arizona.
John is survived by his children, John C. Martin (Cathy) of Troy, Michigan, Matthew Martin (Monique) of Littleton, Colorado and Andrew Martin of Tucson, Arizona. He also leaves behind four grandchildren, Christian, Remi, Alicia and Rachel Martin. John was preceded in death by his beloved wife of 25 years, Ina "Sue" Willis, who was his high school sweetheart.
John earned his bachelor's degree in education at Ohio State University and a master's degree in art education at Wayne State University. Over his career, he taught art at Dearborn High School, Fordson High School and Henry Ford Community College. He was also an accomplished artist in his own right with a special concentration in painting and ceramics. Arrangements by NEPTUNE SOCIETY.
Kenneth Miller
Updated

MILLER, Kenneth Carl
Born May 24, 1950 in Danville, Pennsylvania. Son of Ruth and George Miller. Graduated from Carl Hayden High School June 7, 1968. Married Patricia Felkner. Fathered Andrew Carl Miller in January 1974. Divorced. Married Kathleen Bents June 1977. Fathered Sarah Rebecca Miller March 1980 and Nathaniel George Ulrich Miller July 1983. Worked as cook and caterer in Navajo, Pinal, and Pima counties. Taught Sunday School and led youth groups in Casa Grande. Longtime member of hospital auxiliary at Casa Grande Regional Hospital and president of Association of Arizona Healthcare Volunteers. Died June 8, 2020 in Tucson, Arizona. Predeceased by his parents. Survived by his brother, Frederick Harold Miller of Avondale, Arizona, by his wife and children and by his grandchildren, Rachel and Dustin of Casa Grande and Joy of Tucson. Private Memorial Service to be held Tuesday, November 24, 2020 at 10:30 a.m. at Catalina Lutheran Church, 15855 Twin Lakes Drive in Catalina, Arizona. Arrangements by ANGEL VALLEY FUNERAL HOME.
George Montgomery
Updated

MONTGOMERY, George Merlin
died in Tucson on November 7, 2020 at the age of 92. George--Merlin to his parents, brother, and childhood friends-- was born in north-central Texas on January 8, 1928, where he lived on a ranch until his early teens. Later in life, he fondly remembered riding horses during those years.
In 1942, he moved with his family to Yuma. There, as a teenager, he enjoyed building radios and driving a Model A through the desert with his brother. In 1944, George graduated from Yuma High School as salutatorian, entering the University of Arizona at age 16. At the University he joined ROTC, majored in electrical engineering, and graduated in 1948 as a member of Phi Beta Kappa. During his time in Tucson, his ROTC unit helped to construct the first ski run on Mt. Lemon. After graduation, he went to work for General Electric but soon decided in favor of a military career. Beginning in the Armored Cavalry, he quickly transferred to the Ordinance Corps. It was while serving a tour of duty at Aberdeen Proving Grounds in Maryland that he met Carmen Angela DeLand who became his wife. The two were married in 1950 and soon began a family, eventually raising five children, all of whom are also University of Arizona graduates. As an Army officer, George enjoyed a rich and varied military career, whose highlights included working with Wernher von Braun--a U.S. space flight pioneer--in the 1950s, teaching courses at West Point, and serving overseas in both Germany and Korea. (Along the way he earned engineering master's degrees from Purdue and Columbia.) Teaching was something he especially enjoyed during his military career, and, along with everything he did, it was something he excelled at.
On retirement from the Army at the rank of Colonel, he and Carmen moved to Tucson where, for a time, he worked for engineering companies. Both before and after retirement, he often found time to pursue his passions for vegetable gardening and amateur astronomy. In retirement, he wrote a computer program that could identify the stars in the night sky--at any latitude and longitude and on any night of the year. He also helped Carmen in her efforts to document family history.
His children will always remember his dry humor, frequent singing and unassuming manner. He is survived by his brother, Lewis and his children, Richard, Lynne, Gary, Barbara and David, as well as by grandchildren and great-grandchildren. A memorial service for family members was held at East Lawn Palms Cemetery on November 17, 2020. Arrangements by EAST LAWN PALMS MORTUARY.
Paul Person
Updated

PERSON, Paul L.
Paul went peacefully to be with Lord on November 19, 2020.
He was born on March 19, 1944 in Denver, Colorado, one of three siblings to parents, Paul Lugene Sr. and Thelma May Wyman.
After graduating from Alameda High School in Denver, Colorado, Paul attended Colorado School of Mines and graduated in 1971 with a Metallurgical Engineering Degree. After graduating, Paul worked for Mining Companies and for Mining Equipment Processing Companies where he traveled nationally and internationally specializing in Mineral Processing.
Paul lived in Tucson with his wife, Patty Person (married in 1986) a true love story. They were long time members of St Odilia Catholic Church and in the last few years were members of Redemptorist Renewal Centers, Our Lady of the Desert Community.
Paul's volunteering experience was vast including Editor for Coal Papers for Mineral & Metallurgical Processing. In addition, Paul co-founded Casa Support Council for Pima County. Paul also served at the Food Banks, Tucson Heart Hospital, and on the St Odilia Finance Committee.
His hobbies included fishing, golf, baseball, reading and playing bridge.
A private Mass will be held this month.
A public Memorial Mass is to be scheduled at a future date.
In lieu of flowers memorial contributions may be made to Boys Town, PO Box 8000, Boys Town NE, 68010.
Arrangements are by MARANA MORTUARY AND CEMETERY, 12146 W. Barnett Rd., Marana AZ, 85653.
Fay Ryan
Updated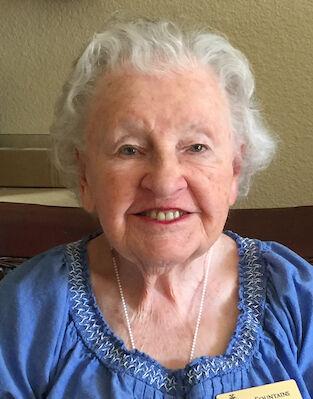 RYAN, Fay
passed away peacefully in her sleep on November 16, 2020. Born in New York City September 6, 1925. She lived a long very full life with a loving family and many friends. She was able to travel the world extensively with the love of her life, Jack, her husband of almost 60 years, Fay graduated from Queens College in NYC and worked in the airline industry for several years prior to marrying Jack. She was an active participant, leader, and contributor to many organizations throughout her life, including America Association of University Women, Girl Scouts of America, Assistance League, Planned Parenthood, Asia Society, and many others. She is survived by her two children, Tina Ryan and Dave Ryan; daughter-in-law, Liz Ryan and son-in-law, Mike Ellzey; three grandchildren, Ryan Ellzey, Laurel Green and Sidney Ryan and one great-grandchild, Parker Ryan. She will be missed for her kindness, grace, and insight.
Nydia Santiago
Updated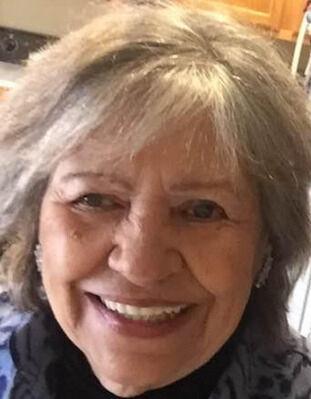 SANTIAGO, Nydia H.
May 24,1942 - November 16, 2020
Nydia went home to be with God. Viewing at ANGEL VALLEY FUNERAL HOME, Wednesday, November 25, 2020, 10:00 a.m. - 2:00 p.m. Memorial Celebration at Horizon Church, 7620 N. Hartman Ln #146, 85743 from 2:30 p.m. - 4:00 p.m. RSVP Required for the Memorial, 520-358-0627.
Scott Schlievert
Updated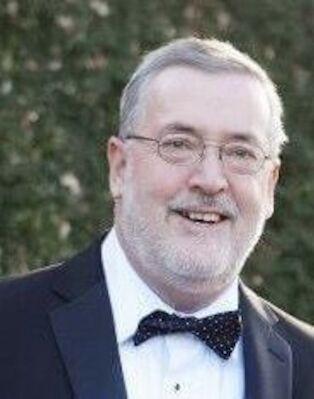 SCHLIEVERT, Scott Walter
8/5/1947 - 11/12/2020
Scott W. Schlievert, age 73, of Tucson passed away on November 12, 2020 surrounded by the unending love of his three children. Scott was born in Fort Dodge, Iowa on August 5, 1947 and raised in Des Moines, Iowa, the son of Walter and Garnet E. Schlievert. He attended Des Moines schools through childhood and attended the University of Iowa (Go Hawks!) for his undergraduate degree. He graduated from the University of Arizona James E. Rogers College of Law (Bear Down!) in 1972 and practiced law in Tucson for forty-eight years, until his final days. He built a life his children were proud of and they were honored to call him "Dad". Scott is survived by his children, Matthew (Jessica), Ali (Adrian) Alejandro and Cullen (Anjuli); his beloved grandchildren, Rilo, Barrett, Aidden and Emma and his four siblings, Suzanne (Steve) Stockwell-Jackson, Sara (Lars) Peterson, Stuart (Betty) and Stephanie (Jeff) Pavlik. He discovered a love for reading and writing poetry later in life. After he passed, his children discovered this handwritten poem next to his favorite chair: "I know there is a time to go, I also know there will be an end as we know. I've had a full life, little travel but persons I bested. I'm not important enough to leave a bust or a painting of myself. I however know that I have lived a life that will be recalled by those who knew me best. I expect upon demise that any thanks go to my grandkids I love so much. I hope no extra money goes to my passing. My passing thought if one recalls that whatever happens, I'll be there, if at best, a vapor in the clouds." Written by Scott Schlievert Donations made in lieu of flowers will be used to honor Scott's favorite causes, Casa de los Ninos (520-624-5600 www.casadelosninos.org) and the Primavera Foundation (520-308-3116 www.primavera.org). A celebration of life will be scheduled at a later time at Our Saviour's Lutheran Church.
William Uhrik
Updated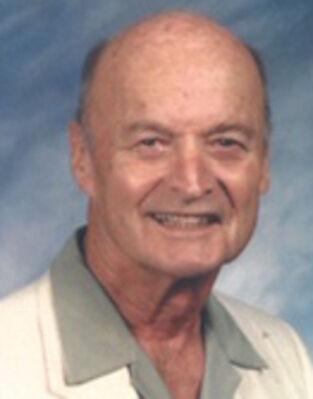 UHRIK, William "Bill"
March 11, 1926 - October 29, 2020
94, passed away peacefully, with his daughter at his side. Born in Chicago, he grew up in a loving family where he assisted in his father's business making winter coats. He attended Lane Technical High School. Following graduation, he enlisted in the Army Air Corps. After serving his country, he married his sweetheart, Ruth, in 1947. Their daughter, Laura, was born in 1949.
Preferring the outdoors, he took a job as a milkman for several years. He aspired to become a teacher and used the GI Bill to earn his teaching certification. He taught for two years in Illinois.
During summers of the 1960s, the family enjoyed tent camping, visiting many great national parks. The family enjoyed hiking, ranger campfire talks, viewing wildlife with some unexpected encounters and scenery that extended for miles.
In 1968 when Laura was away at college, Bill and Ruth decided to move to Tucson. Bill attended the U of A, where he received his Master of Education degree. He was immediately offered a position to teach fourth grade at Lulu Walker School in the Amphitheater District. He taught fifth and sixth grade science for the rest of his career.
Still focused on his love of the outdoors, Bill began an environmental outdoor education program for the sixth graders. The students stayed at camp for an entire week enjoying many activities learning a new perspective and appreciation of the desert environment. Many thanks to all the participants and volunteers who helped with the success of this program, including his wife Ruth, who was his right arm.
After retiring, Bill received recognition from the district for his work on the outdoor education program. Bill and Ruth continued camping and upgraded to a small Airstream trailer. Sadly, Ruth passed away in 1993.
In 1999, Bill married Jean. Together they shared many adventures, traveling worldwide, enjoying laughter, family and memories of old friends.
Living a long full life, Bill will always be remembered for his corny jokes, humor and all the smiles. Predeceased by his wife, Ruth; parents, George Sr. and Mary; brother, George Jr.; sister, Mary and his second wife, Jean. Survived by his daughter, Laura; Jean's children, Richard (Luiza), Mary Ann (Ed) and many nieces and nephews.
Thanks to Casa de la Luz Hospice and Pura Vida Assisted Living for all the love and excellent care Bill received.
Bill supported Unbound, a nonprofit that sponsors children who are challenged by poverty worldwide. In lieu of flowers, donations or sponsorship to Unbound would be appreciated: 1-800-875-6564 or www.Unbound.org. Due to the Covid Pandemic, a memorial service will be held at a later date when it is safe to do so.
Alexandra Wilcox
Updated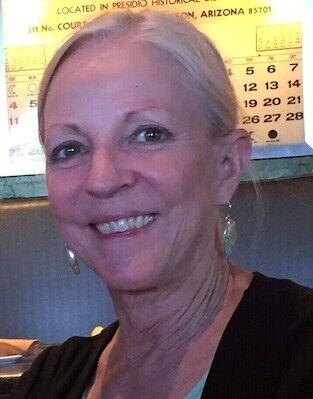 WILCOX, Alexandra
retired Tucson health care executive, passed away November 9th, 2020 after a long and brave fight against lung cancer. Her loving husband, Jerry Wilcox, and son, Matt Hardy were at her side.
Alexandra was born April 19th, 1954, in San Diego, CA, and grew up in a boating family with a love for sailing. Nursing called her as a career, and she was an emergency room nurse before moving into management as Director of Emergency Svcs at Alta Bates Hospital in Berkeley. She earned a BS degree in Nursing and an MBA in Business Administration.
Following other executive positions in health care in Arizona and New Mexico, she and Jerry returned to Tucson in 2012 and Alex was named Administrator of the Tucson Surgery Center. It was her last job and her favorite, calling her staff "The Dream Team". A member of that team says "she was smart, funny, generous and kind: a great lady whom I will love and miss always."
This beautiful human being is also mourned by her sons, Matthew and Russell; her siblings, Linda, Ken and Sherry and stepsons, Jason and Daniel. Just weeks ago, "Nona" was delighted to host a First-Birthday party for her only grandson, Wilder. There was cake everywhere!
Should you wish to listen, there is a song by Leonard Cohen titled "Alexandra Leaving."
Alex was a voracious reader and engraved on her silver bookmark are words penned by the novelist George Sand: "There is only one happiness in life, to love and be loved."