Tony Reaves was working at a school when they asked if he could fix their 10-year-old 3D printer.
"3D printers always seemed kind of intimidating before that," he says.
Little did he know that less than two years later he'd have three 3D printers of his own, creating custom casita-shaped planters from his dining room table.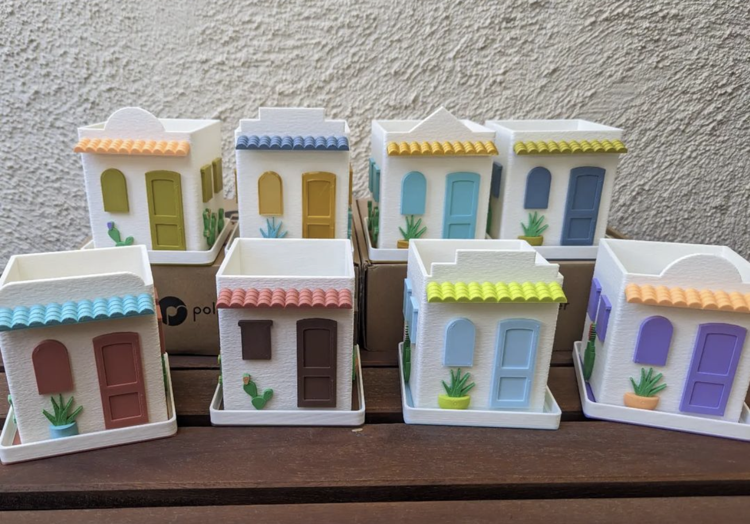 "I made it for a design contest on a website — trying to get a free roll of filament," Reaves says.
Although he didn't win the contest, a trip to pop culture-themed shop Plantney inspired him to create an Instagram for his indoor plant casitas.
"The first time I visited Plantney, I was just looking around at this totally different kind of store. I grabbed one of their cards that had their Instagram and I thought maybe there's a market for this kind of thing," he says. "I just kind of put it out there."
He never thought his hobby could turn into a business, but it did. The first casita he sold was of a friend's house in Maine. Much of his custom work has been of people's homes here in Tucson.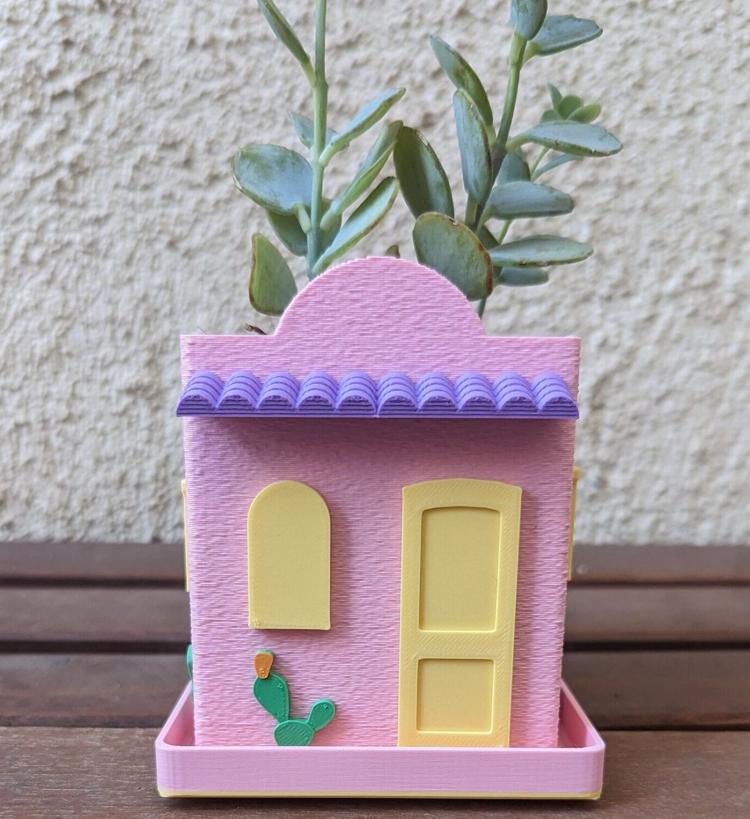 Tanna's Botannas soon reached out, too, asking if Reaves could make plant casitas that look like her shop. The Tucson Botanical Gardens, 2150 N. Alvernon Way, also reached out to Reaves, asking if he'd be interested in selling his casitas in their gift shop. They asked for a wholesale price and he gave them a low number — the folks at the gift shop ended up talking him up in value.
"Once the Botanical Gardens' gift shop reached out, I was like, I can make this hobby revenue neutral. I can afford my printing materials," he says. "And it just sort of took off."
You can find planters at Hotel McCoy, 720 W. Silverlake Road — designed to look like the hotel itself — and at Plantney, 439 N. Sixth Ave.; EcoGro, 657 W. St. Marys Road; and on Etsy. Reaves will also be at the Tucson Museum of Art's First Thursday event 5-8 p.m. Aug. 3 at 140 N. Main Ave. — the museum commissioned him to make planters inspired by three buildings in the historical district.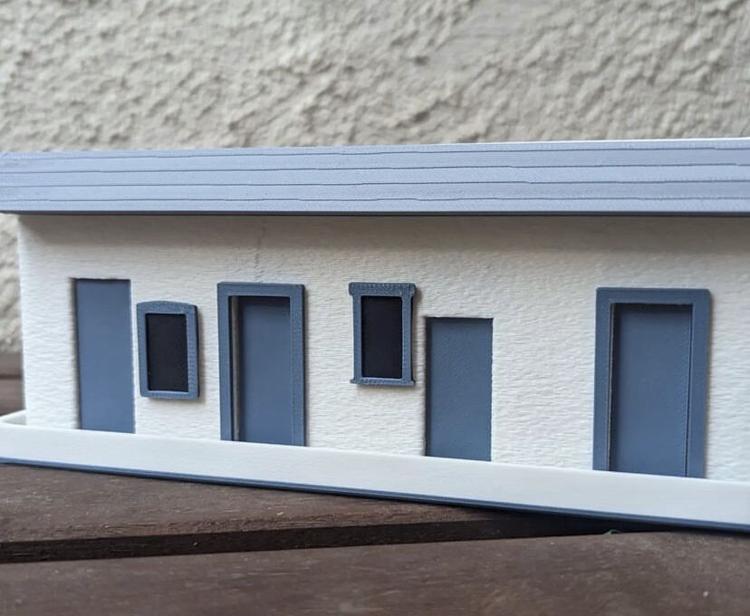 Most of the planters he makes are colorful, inspired by colors he saw on a camping trip that reminded him of a house he passes in Barrio Viejo, clad with cacti in front.
"When I was a kid, my mom had these blue-and-white ceramic planters that looked like Dutch houses, so I guess I was inspired by those," he says.
While he hopes to move into an art studio soon, for now the dining room is his creative space. He has three printers running 24/7 on his buffet and he carries his supplies out to his dining table where he gets to work.
Like many others, Reaves got into plants during the pandemic. His home is embellished with monsteras and string of pearls, and his window sill is where all his casitas with imperfections sit.
"Most people think they're cute — 'look how cute!' — they'll have little high voices," Reaves says. "They're not for everyone — not everyone wants bright pink and bright yellow in their house, but for people who it is for, it's been really positive."
For more information, visit Plant Casitas on Etsy and Instagram.