As more Tucson-area schools begin allowing students back onto campuses, whether education officials alert families of coronavirus cases that may pop up is not always clear.
Local school districts are making different decisions on how broadly to inform their school community when someone tests positive for COVID-19.
Tucson's largest district, Tucson Unified School District, with about 45,000 students, says it does not inform its school communities of all individual cases.
"TUSD does not publicly share singular cases that don't result in a school closure because we believe in safeguarding the privacy of our employees and are sensitive to the disturbing trend of individuals and schools possibly being publicly stigmatized," said spokeswoman Leslie Lenhart.
Some school districts are only informing people who spent 15 minutes or more within 6 feet of a person who tested positive, a threshold for contact tracing. Other Tucson school districts, such as Sunnyside, Amphitheater, Flowing Wells, Tanque Verde and Vail, inform everyone who's been on a campus where someone tested positive.
When schools inform public-health officials of cases also varies.
Schools are only required to report to the health department when they have an outbreak. The Arizona Department of Health Services says an outbreak is defined as two or more laboratory-confirmed cases of COVID-19 within a 14-day period among individuals who are epidemiologically linked, do not share a household and are not close contacts of each other in another setting.
The state leaving schools to decide when they have an official outbreak is essentially asking them to be health professionals, says Dr. Francisco Garcia, Pima County's chief medical officer.
"The bad part about how that particular executive order is written is it puts the school in the position of having to be doctors," he said. "Schools shouldn't be in the position of having to be doctors. They aren't staffed that way. They don't have those kinds of resources."
The county health department is asking districts and schools to tell them about every case so that the health professionals can take over contact tracing efforts and determine whether there's an outbreak. And for the most part, public school districts are doing that. Not all charter and private schools have been so forthcoming.
While some cases are reported in district schools, charter schools that have had far more children in classrooms for weeks have been silent.
While the school districts and some charters and private schools have been collaborating with the local health department, other charters and private schools, such as Legacy Traditional and Casas Christian School have been nonexistent in that conversation, says Pima County Schools Superintendent Dustin Williams.
"We would really like to have more dialogue and more communication efforts and know what's going on if we need to help," he said. "Silence isn't a strategy. And if it's happening around our districts, well then it has to be happening in other schools, and we want to know how we can be a support system."
The county's decision on when to publicize cases is another barrier to the public seeing a complete picture on how the coronavirus pandemic is panning out in schools. The county will only make cases public if there's an outbreak, according to spokesman Mark Evans.
As school districts are beginning to welcome thousands of students back into schools, the Arizona Daily Star will be working to track cases.
If you are part of a school community where students or staff have tested positive for COVID-19, email reporter Danyelle Khmara at dkhmara@tucson.com to help the Star track cases in Southern Arizona schools.
The Star will be continually updating the spreadsheet above with cases that can either be confirmed with a school, district or through an official communication.
Photos: Back-to-school in Tucson during the pandemic
"Mustang Stampede"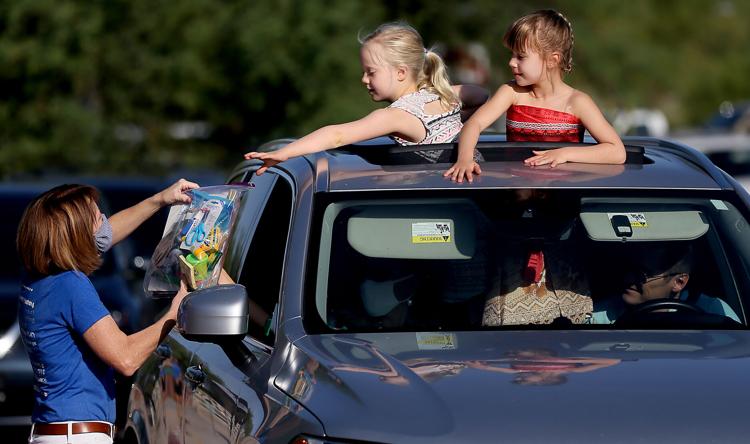 First Day of School, John B. Wright Elementary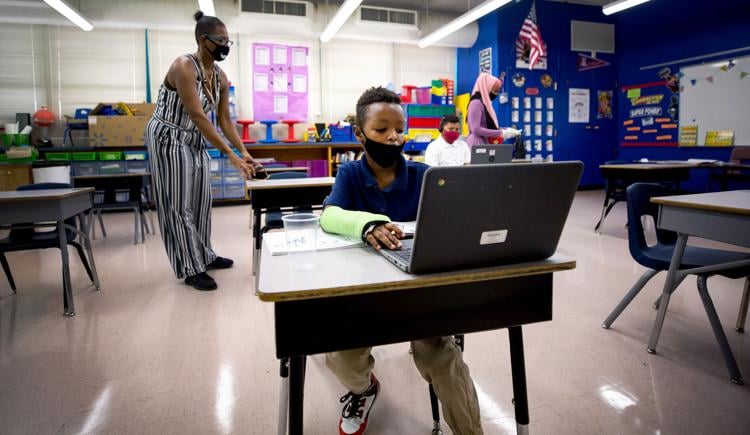 "Mustang Stampede"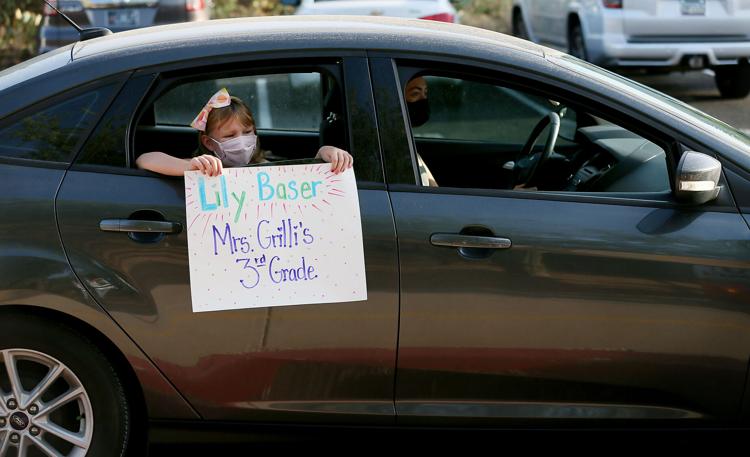 "Mustang Stampede"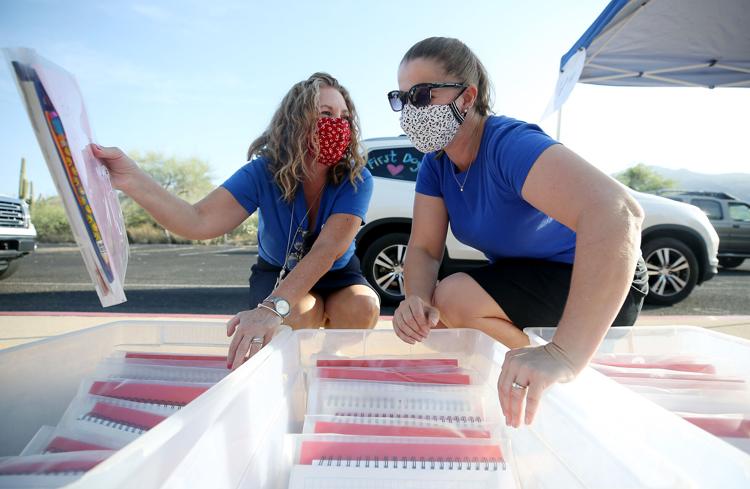 "Mustang Stampede"
"Mustang Stampede"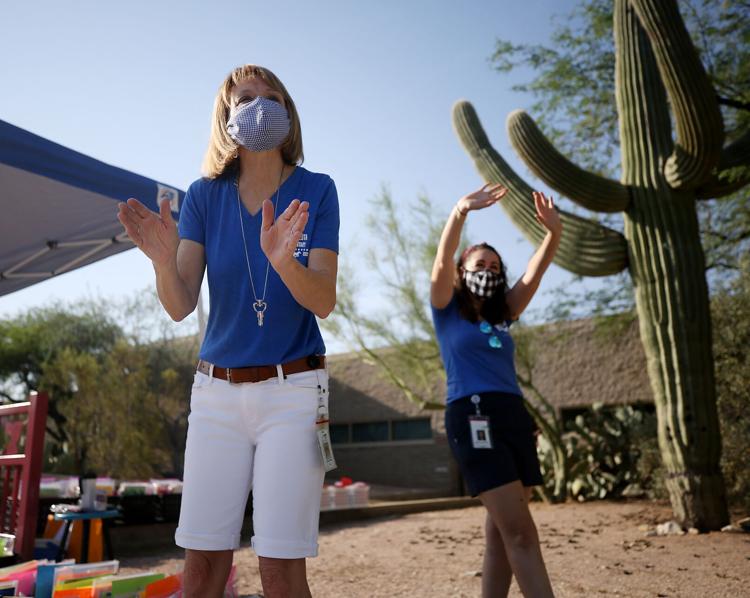 "Mustang Stampede"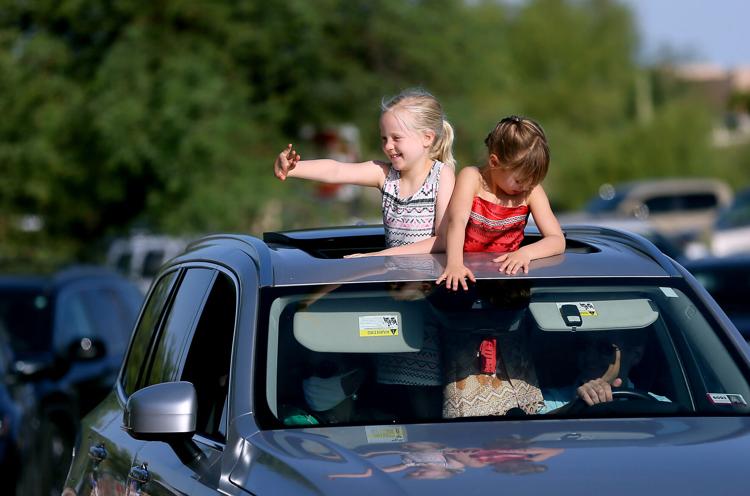 "Mustang Stampede"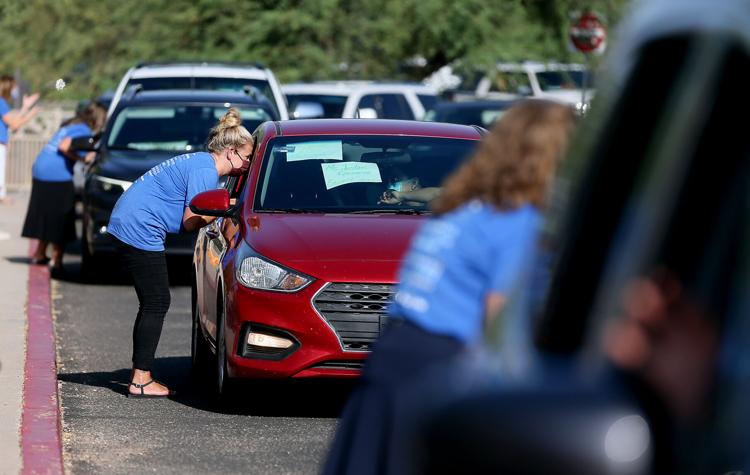 "Mustang Stampede"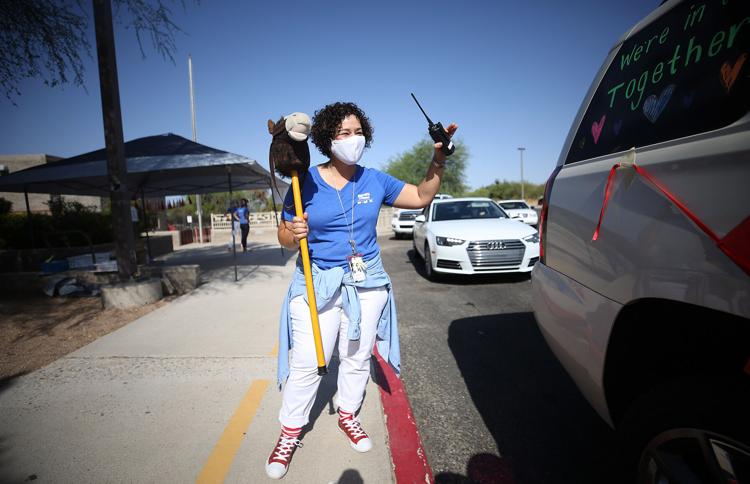 First Day of School, John B. Wright Elementary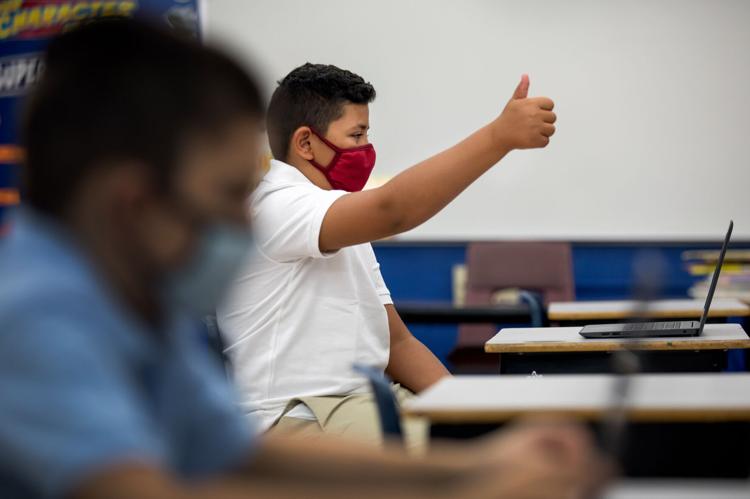 First Day of School, John B. Wright Elementary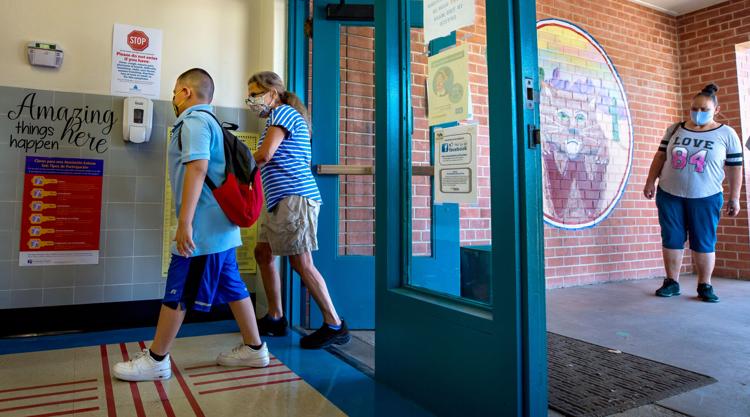 First Day of School, John B. Wright Elementary