Mary Elis Anderson was alone when she received her cancer diagnosis.
The retired science teacher had moved in 2016 from Las Cruces, New Mexico, to Tucson for her dream job: a volunteer spot at the Arizona-Sonora Desert Museum's Stingray Touch exhibit.
She knew no one in Tucson. She had no family, no friends here. But she says she's a social person and she began volunteering with wildlife rehabilitation, forming professional and personal friendships and establishing physician and health-care relationships.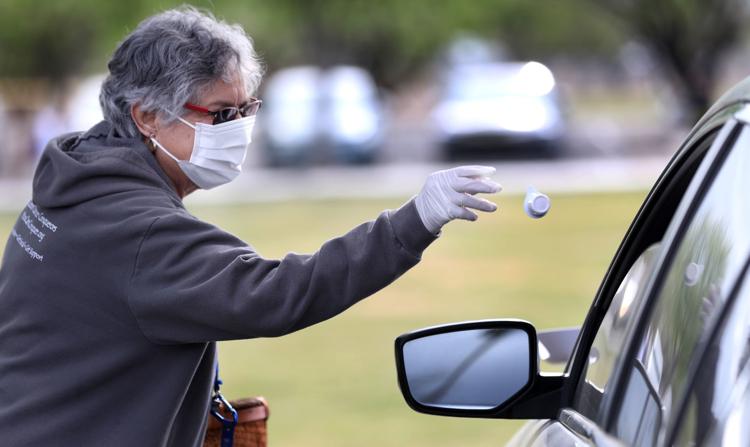 After two mammograms in spring 2017, a physician, whom she had only met once, called her on July 12 and told her she had breast cancer and that she needed to quickly find a surgeon.
"I can't put into words the depth of the shock of being told that over the phone," Anderson says.
Alone in her apartment, frightened and crying, Anderson plunged into the internet seeking support. She surfaced two hours later and zipped off an email to Tucson Cancer Conquerors.
Within a half-hour, a Cancer Conquerors member called and listened to Anderson through her tears. The member invited Anderson to a luncheon a few days later and seated her next to a member recovering from the same type of breast cancer.
"I left the luncheon feeling invited into a community of support and future friends," Anderson says.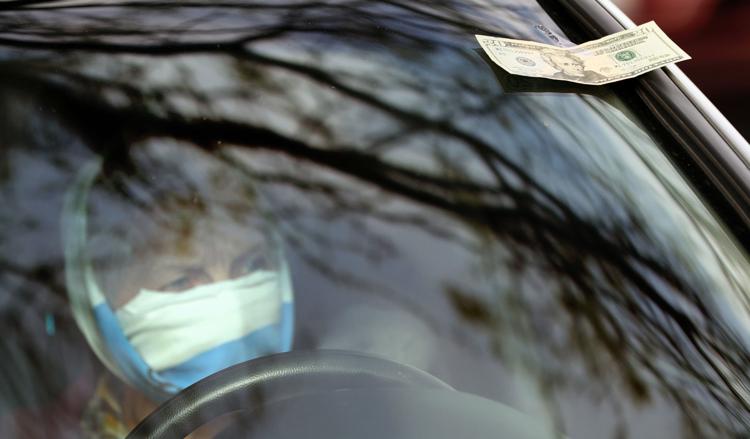 Tucson Cancer Conquerors is a "we've been there" peer-support network and its positivity-infused programs and activities help members take charge of their health and lives. The group is adapting and redoubling its efforts during the COVID-19 limitations.
Members are encouraged to not sit around waiting for the next shoe to drop, says the group's president Dr. Elizabeth "Liz" Almli.
Rather, the 150 members, both cancer survivors and support "buddies," lace up their athletic shoes and live their best life under the circumstances through exercise, education, nutrition, social connections and support, Almli says.
FITNESS WAS FIRST
Almli, an anesthesiologist who is 14 years out from her breast cancer diagnosis, began a cancer-focused exercise group after she ripped her reconstruction during an exercise class. She required additional surgery to repair the tear.
Cancer treatment can be limiting physically and not every exercise class is right for everyone, she stresses.
Almli, a certified personal trainer and a certified cancer exercise trainer, oversees the group's "Get Active" programming and teaches "Get Fit" classes. Three other members are also certified cancer exercise trainers, Almli says.
The group can't gather and exercise at Brandi Fenton Memorial Park, so they are taking exercise sessions to the members via its Youtube channel (tinyurl.com/ybfe7g4q) and on Instagram (instagram.com/tucson_cancer_conquerors).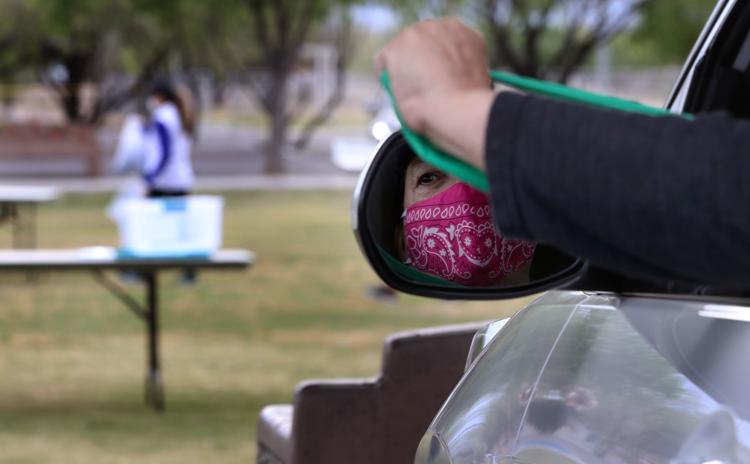 To encourage members to follow the workouts at home, Cancer Conquerors members, wearing masks and social distancing, passed out exercise bands and sweatshirts on April 11 in the parking lot and grassy commons area of the park.
After the Saturday class, members typically gather and sip coffee in the park's visitors center. And on that Saturday in April, the caffeine still flowed even though members couldn't gather: Members passed out cups of coffee while others distributed the exercise gear.
MEMBER-DRIVEN PROGRAMS
The nonprofit group was formed in May 2014 and its programming is based on member needs and preferences, Almli says. Members were asked what was helpful to them during treatment and a three-pronged approach of activity, support and social engagement emerged.
The fitness efforts include walking and hiking groups, meditative walking, and active field trips, such as boxing and Zumba classes. To help members stay on the path, Almli and Kathleen "Rocky" LaRose created YouTube videos, "Fun Outdoor Tips with Liz & Rocky!"
Gardening percolated to the top of the group's interest, says Almli. Tucson Cancer Conquerors has a plot at Felicia's Farm near River Road and Dodge Boulevard where they grow organic produce that is distributed to members and prepared at monthly dinners.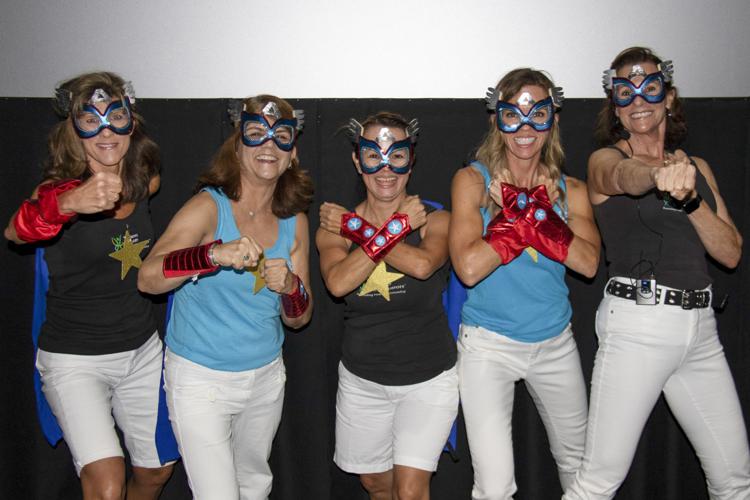 Ken Harvey, the executive chef at Loews Ventana Canyon Resort, often prepares healthy dishes from the garden's haul at group events and demonstrates cooking and preparation techniques, such as selecting and safely cutting a watermelon.
Felicia's Farm is closed to visitors and volunteers and farm staff is watering the veggies that Cancer Conquerors planted in March, says Anderson, who co-chairs the garden committee with Diane Coleman-Fields. The farm staff harvested carrots and cilantro that were distributed to members earlier this month.
CONNECTIONS
The group is proactive, positive and compassionate, says Dr. Lana Holstein. Person-to-person support and social opportunities enable the group to share experiences and knowledge.
At her first luncheon, a member suggested Anderson might need a "port," a small device implanted just under the skin that allows easy access to the bloodstream when administering chemotherapy medicines and drawing blood. Anderson says she had no idea what a port was until a member opened her blouse and showed her.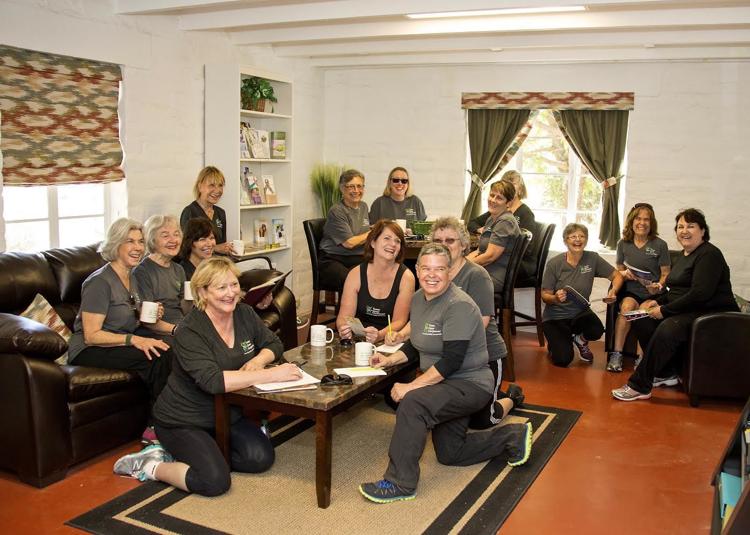 "(The group) is upbeat, action-oriented and not for people just feeling sorry for themselves," says Holstein, a retired physician and Cancer Conquerors board member who was diagnosed with colorectal cancer in 2000 and had two recurrences.
The 10 board members each frequently call 10 to 15 members, maintaining a constant person-to-person network, says Holstein.
Cancer Conquerors creates caring baskets for members facing changes and challenges, says Holstein. The individualized baskets might include bath products, grocery coupons or certificates for a mani-pedi, and a bag for someone facing chemotherapy might include lotions and coupons for wigs, she says.
The group has a robust lineup of activities and entertainment events, such as monthly birthday celebrations.
Because the group could not gather for its April birthday dinner, mini bundt cakes were delivered to the April-born members and the "Happy Birthday" singalong was done via Zoom.
ALL INCLUSIVE
"There's room for everyone," says LaRose, who survived breast and appendix cancers. "The positivity makes (Cancer Conquerors) rewarding."
The physicians involved and the recognition of physical limitations help make people feel safe, she says.
Tucson Cancer Conquerors do not compete or overlap with other cancer-centric organizations or services, but cooperate, collaborate and make referrals.
"There's a lot of back and forth" among groups, Almli says.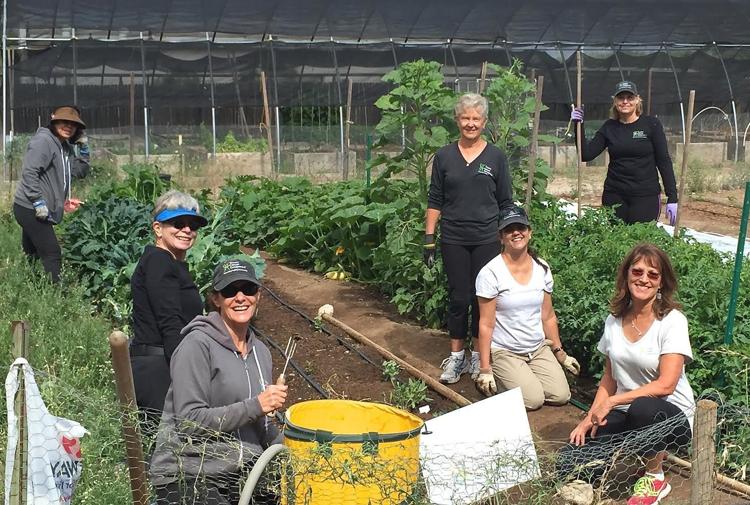 The nonprofit has a partnership with Pima County. The resource center at Brandi Fenton Memorial Park is home to the Coffee Café, a book group, discussions, lectures and workshops, and a lending library.
In the park's commemorative garden outside the visitors center, TCC members who died are recognized with a tile created by Gail T. Roberts.
The organization is primarily supported by donations, activity fees and fundraisers, including its Holiday High Tea at Loews Ventana Canyon.
CELEBRATING EVERY DAY
Anderson left her position with the Stingray Touch exhibit during treatment, but completed the Desert Museum's docent training and was a docent until the museum was shuttered during the pandemic.
She says she and Coleman-Fields are liaisons between Felicia's Farm staff and Almli, communicating goals for the garden's seasonal planting. Anderson writes a monthly blog for the group's newsletter, highlighting one of the vegetables or herbs and its healing and nutritional value and recipes.
"(Cancer Conquerors) instilled in me the credo to celebrate each day of life," says Anderson. "Before the diagnosis of breast cancer, I took it for granted that I would wake up each day. Now having conquered cancer — three years free this May. I celebrate each day."