Gidget Flanigan and Maddy Lind open a photo on a laptop, zooming in to get a closer look.
In the middle of the desert landscape, they make a discovery.
"We found a tiny squirrel in the middle of the picture eating its food," Gidget, 9, says.
"And a bunny," Maddy, 10, added.
Along with the rest of the students in Donna Fisher's fourth-grade class at Manzanita Elementary School, the girls are learning about data sorting to help with a research project spearheaded by Orange Grove Middle School sixth-graders, Luke Sadalla, Conner Bates, Sa'id Badareen and Maija Hildebrand.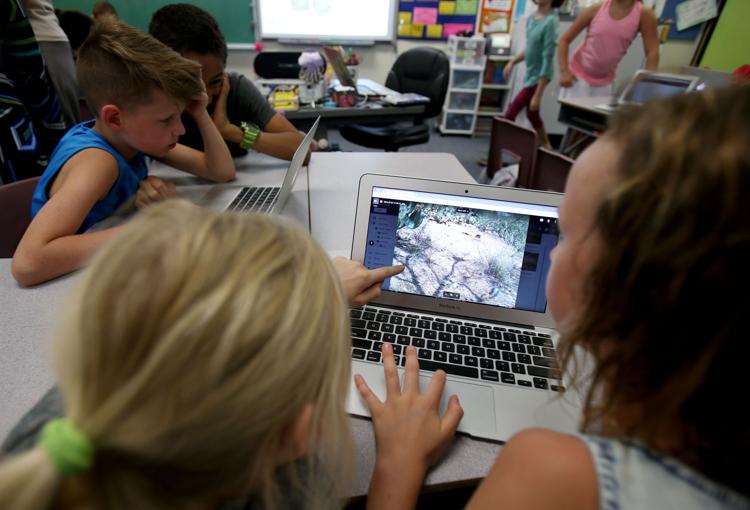 Thanks to a $2,250 Arizona Game and Fish Heritage grant, the sixth grade students were able to purchase two rugged trail cameras that the Coalition for Sonoran Desert Conservation placed adjacent to the wildlife crossing bridge on North Oracle Road.
Equipped with heat and motion sensors, the cameras are there to snap images of wildlife that may be approaching the bridge, which are electronically sent to the team.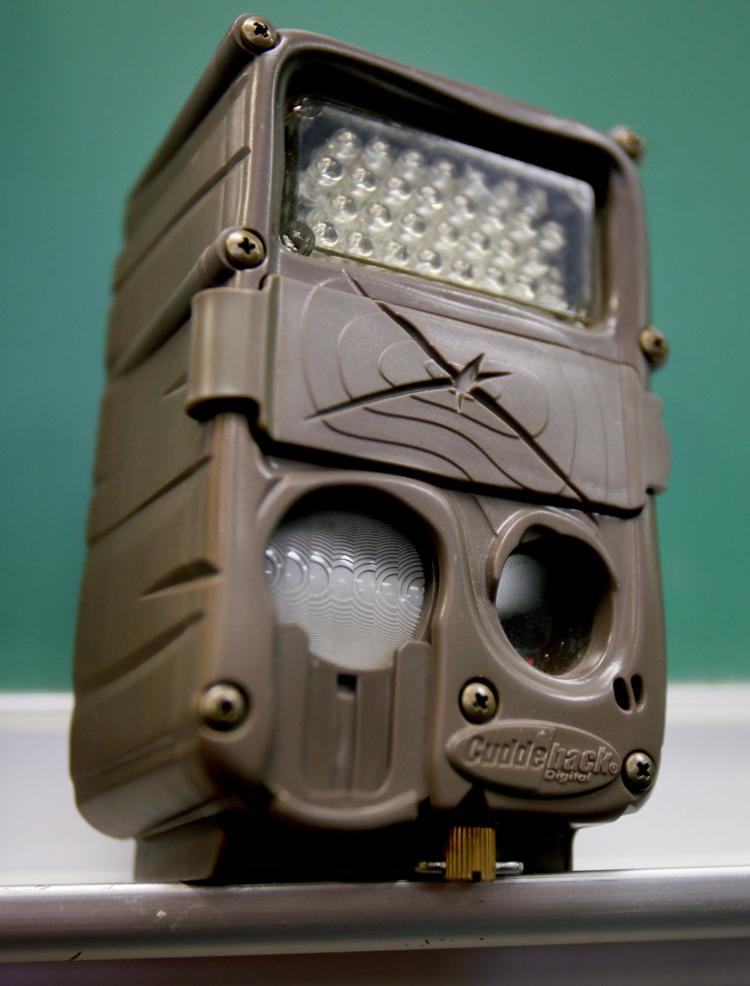 After three lessons on habitat fragmentation (why animals have to move throughout Tucson to find food and shelter), fourth-grade students were trained by the sixth graders and Jennifer DeBenedetti, teacher-leader for science and engineering practices for the Catalina Foothills district, on how to sort the files. 
Data collected and organized by the students will be used in official research and paperwork by the coalition and Game and Fish.
"We're going to give the data to the Coalition for Sonoran Desert Conservation," Sa'id said. "They'll use the data for research to decide if the bridges are working."
They'll also use that information to decide whether a pitch should be made for more bridges.
The Coalition for Sonoran Desert Conservation is committed to five years of data collection and analysis, trying to show the bridge's success, said Sarah Whelan, program and outreach associate for the coalition.
There are already cameras placed directly on the bridge, so having two more cameras adjacent will help see the difference between who is using the bridge and who is not — and to compare past and present data, Whelan said.
School cameras have been in place for three to four months and students have been sifting through and organizing hundreds of photos.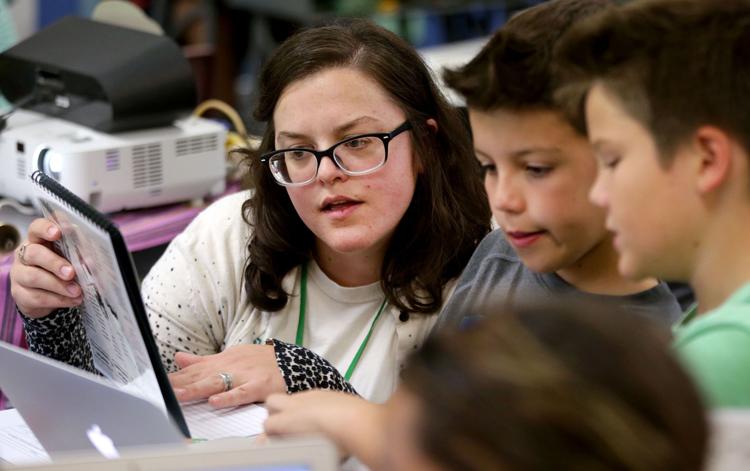 Maija sits with two of the fourth-grade students, trying to spot some animals.
"There's like no animals here," Maija says. "We've gone through like 10 pictures already."
Although, students were more excited to see photos with animals in them, ones without are equally important, Whelan said.
"It's frustrating because you want to see animals, but this data is important because we can see behavioral patterns," Whelan said. 
The project stemmed from the students' involvement with another project last school year which got them thinking about the relationships people have with animals and how habitat fragmentation causes roadkill. 
They decided to make it their mission to prove to the public it was worth funding the wildlife crossing bridge, Maija said. 
So, DeBenedetti and co-teacher leader, Charlotte Ackerman wrote a grant request to Game and Fish. Aside from purchasing cameras, the two teachers got to work on a four week curriculum — Critter Cam for Kids — which includes board games that mimic the migration patterns of local wildlife to help students understand why animals are crossing roads, golf courses, etc.
"We did food chain games to show the problem of fragmentation," Fisher said. "It was neat to see the light bulbs go off."
All four of Manzanita's fourth grade classes have gotten the chance to help with the project. 
"I am really excited people will use what we've done to figure out something important," said Emma Buban, 9. 
Eli Hanna, 9, said it's really "cool" that he got to help out.
"I'm surprised they chose us 4th graders instead of older kids," Eli said. "One of my dream jobs is to be a scientist."
DeBenedetti said she hopes the project instills in students the desire to take action, engage in the community, work with one another and follow scientific process.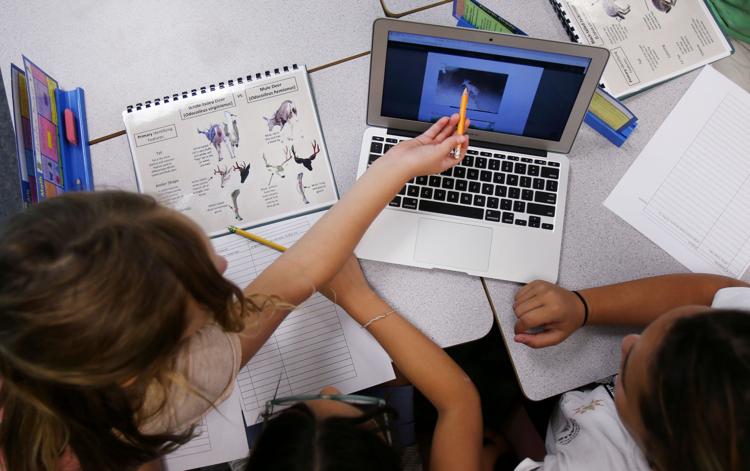 Toward the end of the school year, a field trip to the wildlife crossing is planned. Students will be able to interact with wildlife biologists from Arizona Game and Fish Department and wildlife tracking experts, take a walk to the Critter Cam location and participate in hands-on activities to show the true size of areas they mapped out in classroom activities. 
Since the student enthusiasm is so high, DeBenedetti said she hopes to continue the project with next year's fourth graders. 
"It's a good experience," Conner Bates said. "It's good to get involved in something that will help the world."
"And you learn more when you teach others because it works with different parts of your brain," added Luke Sadalla about teaching the fourth-graders.