Tessa DeConcini and her friends joke about going to prom many years from now with their future sons.
They're referring to a joke circulated on Twitter long before anyone heard the word coronavirus. Photos of sons taking their moms to prom because the women missed out as teens.
"That Twitter trope fits in a more comedic and sad way now," says the University High senior. "We are experiencing something that nobody else, not our parents or our grandparents or anybody else, is going to experience in the same way because we're missing all of these super-significant milestones."
The coronavirus pandemic has closed public schools across Arizona for the rest of the school year. Tucson's class of 2020 headed to spring break a few weeks ago not knowing it would be their last time on campus. They're facing the prospect of no prom, no graduation ceremonies and no saying goodbye — an abrupt ending to 13 years of schooling.
DeConcini's prom dress has been in her closet since Labor Day, a gift from her cousin who wore it to her own prom last year.
Missing prom may seem trivial compared to the devastation unleashed by the coronavirus pandemic, DeConcini says. But for her and other teens, it's not just about one night of dressing up and going out dancing. It's about creating lifelong memories. It's about a rite of passage.
In the Vail School District, Starla Guthrie was looking forward to helping her only daughter get ready for prom — picking out a dress, doing her hair and makeup, taking the photos.
"Years down the road, she's not going to have pictures to show her kids," Guthrie says. "She's not going to have those keepsakes. And I'm not going to have those keepsakes either. Those mean something to me. Those are memories."
And even if a postponed prom or graduation happens in the summer or next fall, Guthrie's daughter Danae Cole, a senior at Andrada Polytechnic High School, will likely miss them anyway. She is enlisted to be a wheeled-vehicle mechanic in the Army and heads to South Carolina on July 5.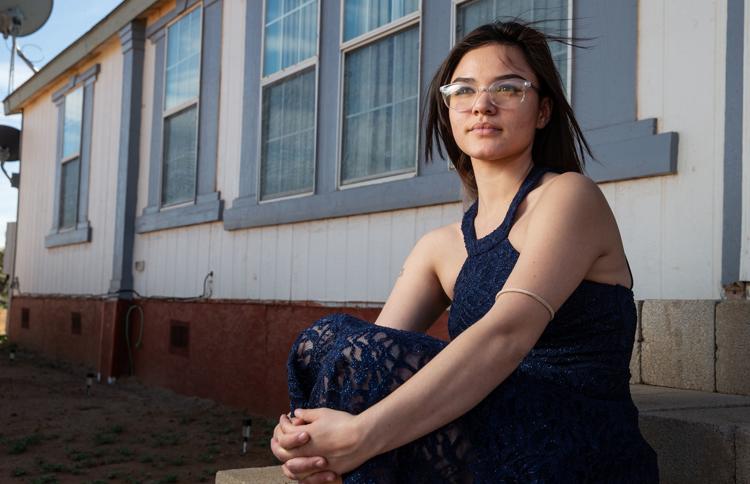 Danae has attended every graduation at her school since being a freshman, anticipating her turn to walk.
"I've worked all these years leading up to graduation, and now I don't really know what's going on," she said.
Cole doesn't know whether her prom is canceled or postponed. Tucson school districts are all trying to figure out when, if or how they can have some semblance of these traditions, cherished nationwide for generations.
Some districts have said they're looking for alternative ways to celebrate senior milestones. At least one district, Sahuarita Unified, has launched an online survey for students and parents to give feedback on ways to recognize the seniors.
DeConcini, in the Tucson Unified School District, says the University High administration, senior class president and student representative are looking into a contingency plan for prom and graduation. TUSD hasn't decided on graduation ceremonies and will discuss possible postponement at its April 7 Governing Board meeting.
DeConcini looks to the future, not just with a joke about going to prom with a hypothetical son, but the historical context of this moment. One day her kids could be sitting in their own high school history class, learning about the pandemic she's living through right now, learning about the class of 2020.
She also recognizes that for her, a product of parents and grandparents who all went to college, graduation ceremonies may not hold the same level of importance.
"For a lot of kids who go to my school and who go to schools all over Tucson, they're the first to graduate from high school or to be going to college, and so missing the milestone of graduation and possibly the beginning of college next year is a lot bigger deal than it is to me because I'm privileged to have come from a family that got that education," she said.
Luis Angel Hernandez was excited about prom. It was going to be the Sunnyside High senior's first time attending. He planned on a visit to the barber to get the best chop possible. He was looking forward to one last test, one last dance, one last chance to live it up with his friends.
Hernandez plans on going to college in the fall. He'll be the first in his family to do so. He has a large family who lives in Mexico, and many planned to come up for his graduation ceremony. Not having that opportunity to recognize his accomplishments could be the biggest blow.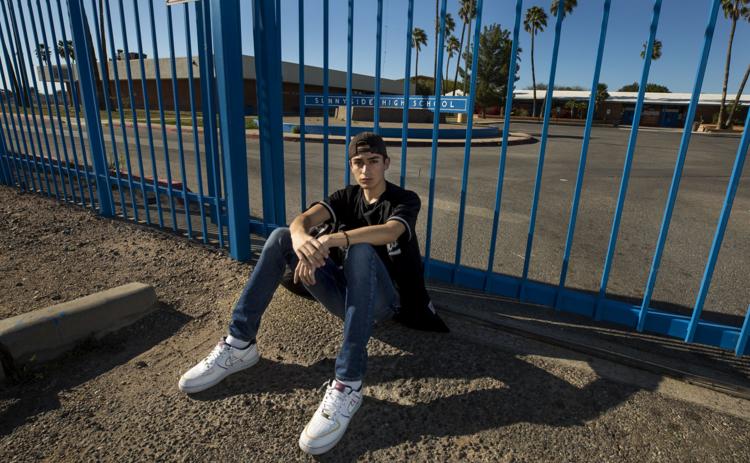 "Education is a big thing in my family," he said. "We don't take it for granted."
Sunnyside has postponed graduation and is trying to figure out when or if they can have a commencement later.
Hernandez is doing his part to flatten the pandemic curve, staying at home and social distancing. Besides mourning the loss of traditions and milestones, he just misses his friends.
"It was the last day of school without us even knowing, and we just expected to see each other a week later," he said. "Now, I can't even see my friends in person one last time and just tell them how it was a great run."
Many of his friends are going away to college. He's proud of them and prays he gets to see them again.
Ethan Woodard, senior vice president at Canyon del Oro High School in the Amphitheater district, is sad about missing all the end-of-year activities, but the big thing for him is not being able to see everyone in the hallways between periods.
"I remember most of my favorite memories from that, just because of the inside jokes and things that we could squeeze in those couple minutes before we had to get back in the classroom and learn," he says. "I didn't have class with all my friends, so seeing them there and being at school kinda got me through the day."
Seniors at his school and across the state are turning to social media to support each other in the absence of in-person connections.
Canyon del Oro students are posting morning announcements to an Instagram account, with videos of uplifting and practical advice, funny skits and reminders to social distance, keep up with online classes and exercise.
An Instagram account started by some seniors in Phoenix called Arizona Class of 2020 gained about 9,000 followers in a week.
Woodard appreciates the virtual connection but still feels cheated that he didn't get to make those final memories and say goodbye.
"All those memories and everything I didn't realize would be the end of it," he said. "In looking to the future, I'm not taking things for granted and trying to live every moment as if it's gonna be one of the last."