There'll be gadgets and gizmos aplenty — mostly created by K-8 students — at two upcoming School Maker Faires.
Students at Drachman Montessori and Hollinger K-8 are working on a wide range of STEAM projects to showcase. Items include natural makeup, chairs, drones, mechanisms, sewing projects, palette furniture, food, slime and more. 
Some of the projects will be unfinished so students can work on them at the fair, showing others how to make them.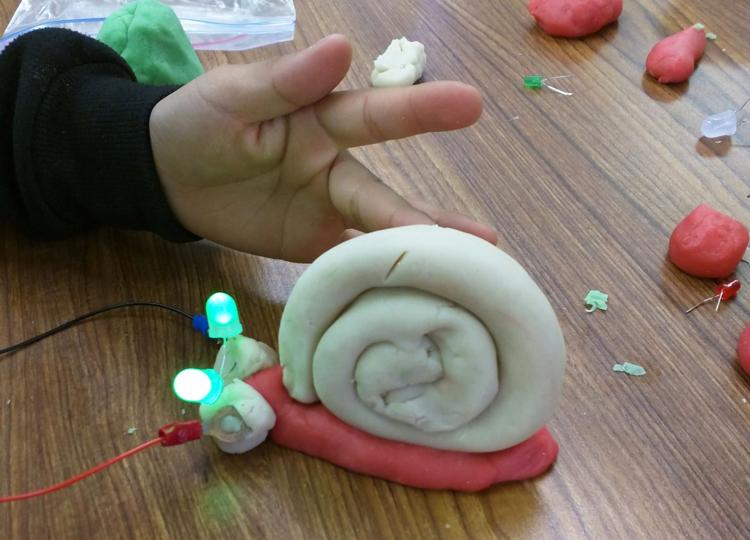 There will also be a few projects from Pueblo High School students and a few adult makers in the community.
"It's kinda all over the gamut because they're participating in this rather than a competitive science fair this year," says Twila Busby, teacher at Hollinger. "We said, 'what do you want to do? What do you want to make?' And they submitted their proposals. They've got good ideas."
School Maker Faires are like a giant show-and-tell, giving students the chance to show the community what they can do. They're also a way for students to talk about and teach people what they know. 
The event is an offshoot of Maker Faire, which started in San Francisco in 2006 as a way for aspiring makers to participate in hands-on activities, showcase their work and learn new skills. Make: Magazine produces Maker Faire. Its school program allows a school to register and use the Maker Faire logos and get help with organization and resources. 
Drachman's fair is happening Saturday, April 27 from 4:30-6:30 p.m. and Hollinger's is Saturday, May 4 from 10 a.m. to noon.
Busby, who also brought Make Fashion Edu — a runway event featuring tech fashion designed by students — to Hollinger earlier this year says that creative programs are important for kids. 
"There's just not enough opportunity to create in a positive way, whether it's something that will save the world or something fun and frivolous," Busby says. "I think we need that. It brings satisfaction. It connects  you with other people. It makes you collaborate. ... I think we have gotten away from that in our society and I think part of being human is creation."
If you go
When and where: Saturday, April 27, 4:30-6:30 p.m. at Drachman Montessori, 1085 S. 10th Ave.; and Saturday, May 4, 10 a.m. to noon at Hollinger K-8, 150 W. Ajo Way
Cost: Free, bring money for food