Is it hot in here or is it just Tucson? Here are a few indicators you might be living a summer in the desert. 
There are way fewer people in town.
The snowbirds have flown the coop and the university campus turns into bit of a ghost town this time of year. We don't mind though, there's less traffic driving home and no more crazy lines at the grocery store. You can also pick up a Summer In The City savings card to support those local businesses enduring the summer lull. 
You mentally prepare yourself for the days of triple digits.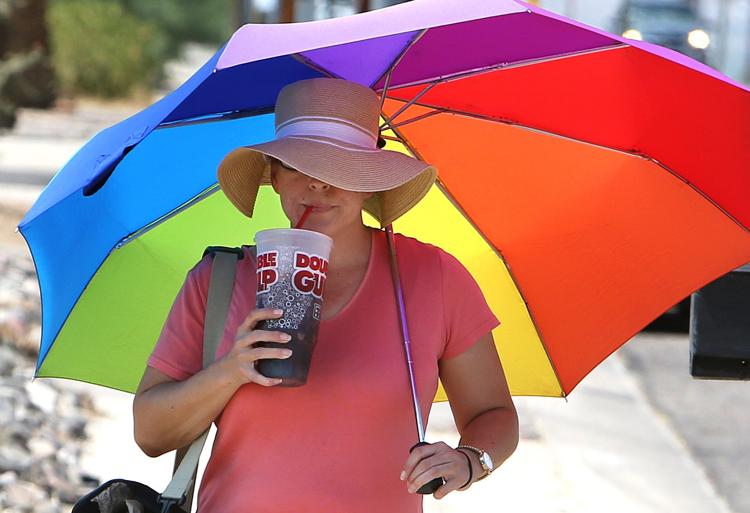 The average high temperature in Tucson for the month of June is 100 degrees, according to the National Weather Service. The highest temp ever recorded in town was 117 degrees on June 26, 1990. That's not hot at all, right? PLEASE, SOMEONE TELL ME I'M RIGHT! 😭
The cicadas are out and playing their summer jam.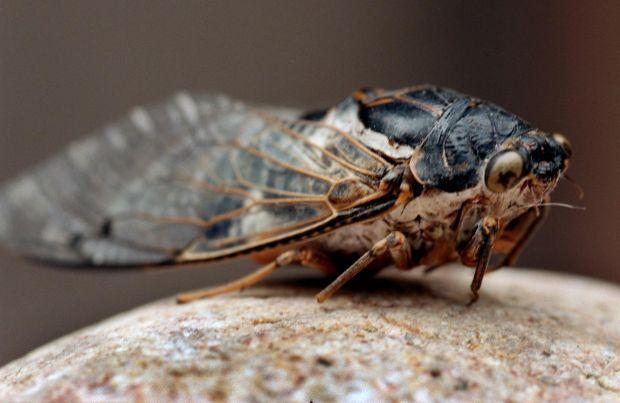 Did you know cicadas are able to endure the Tucson sun because they have the ability to sweat? Learn more facts about the "shrimp of the land," yeah you can eat cicadas too, here.
You'll hang out anywhere that has AC.
The movies, the mall, your neighborhood Target. If they're pumping cold air you're there.
You plan day trips to beat the heat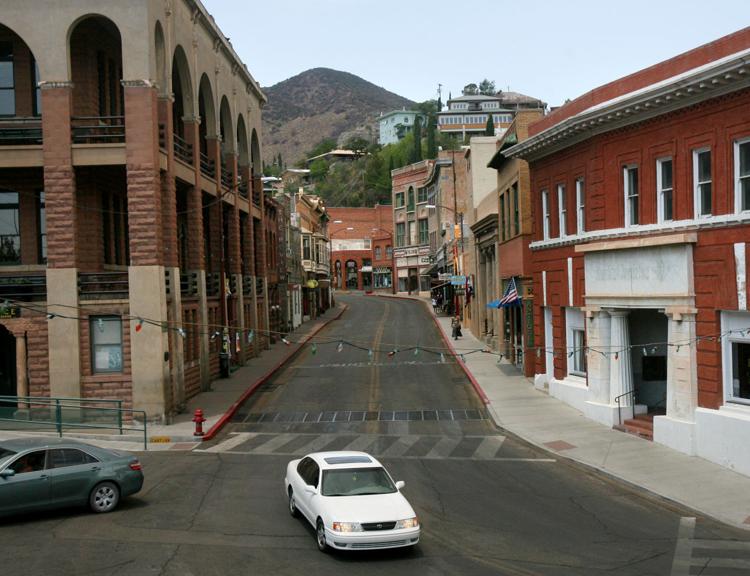 There's no point in looking nice.
You 👏 Will👏 Sweat.👏. Dress to survive y'all! Save that cute fashion for fall.
You brace yourself every time you check the weather on your phone.
Today will be just as hot as yesterday and tomorrow will bring a definite chance of fire.
The electric bill goes way up.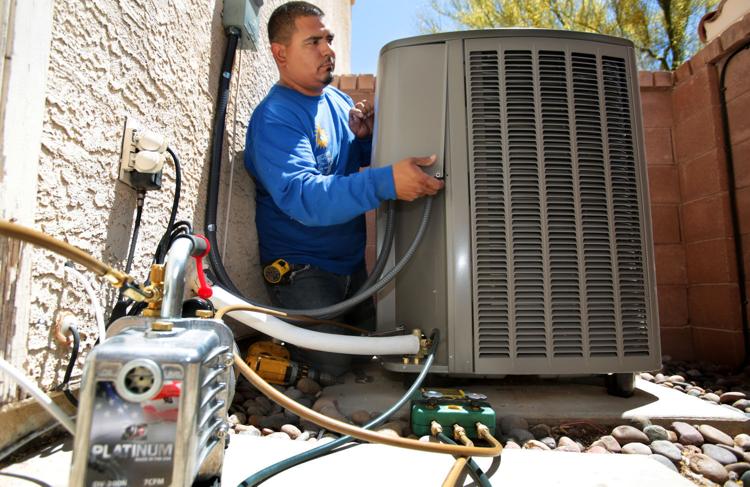 We spend a lot to feel cool, and there's no way you can endure a Tucson summer without turning on a few fans or bumping down the thermostat. If you're looking to pay a little less this summer, try these money-saving electricity tips.  
We'll do whatever it takes to park in the shade.
Your future self will thank you when the steering wheel doesn't burn their fingers off. 
In fact, spending all your time in the shade is really important.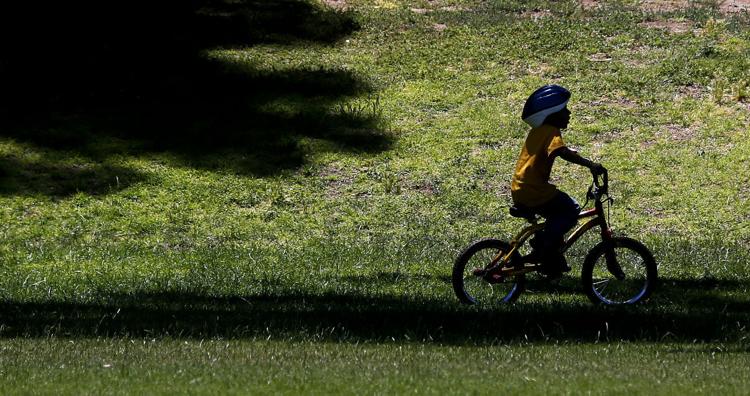 Use that sunblock and seek that shade ya'll!
Your eegees intake increases dramatically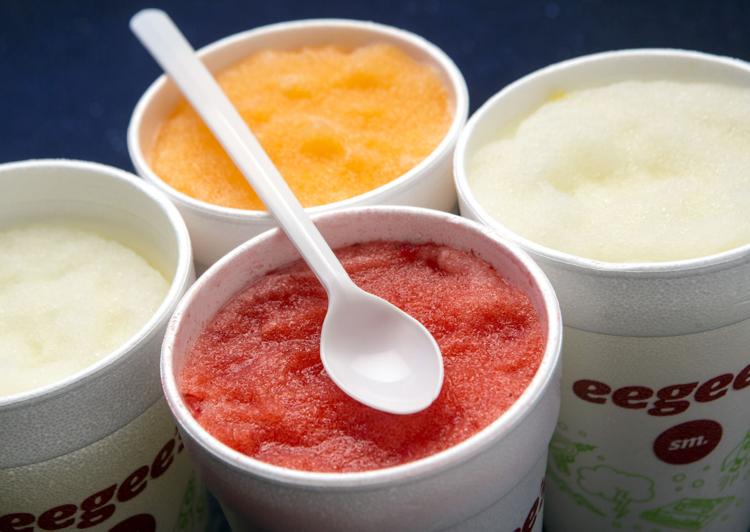 The flavor of the month for May is Orange Dream, but we all know the unofficial eegee flavor for the summer is watermelon. If you want to take your icy slush to the next level, here are few drink recipes to try.  
Taking a stroll or run outside means waking up at 5 a.m. or waiting till the sun goes down.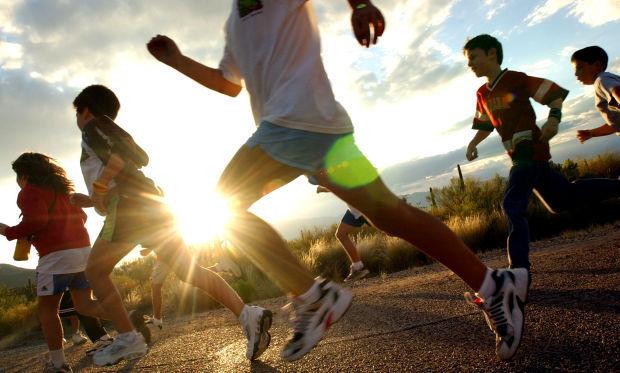 Any other time it feels like you're walking in an oven.
You can't wait to see those monsoon clouds roll in.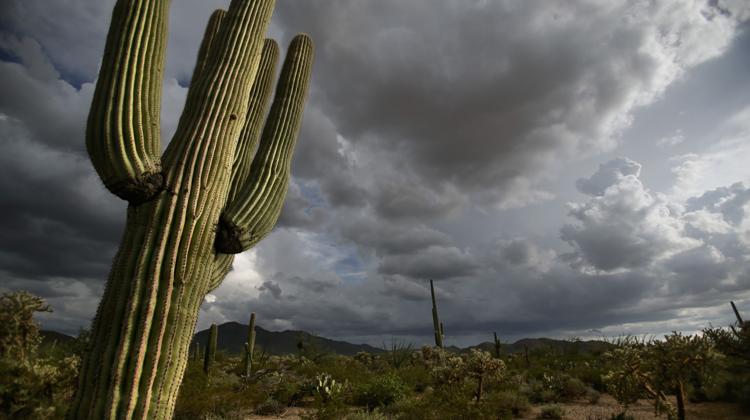 It's pretty spectacular. Remember to stay safe and watch all the rain, thunder and lightning action from inside. 
There's never a moment in the day where you're not holding a water bottle.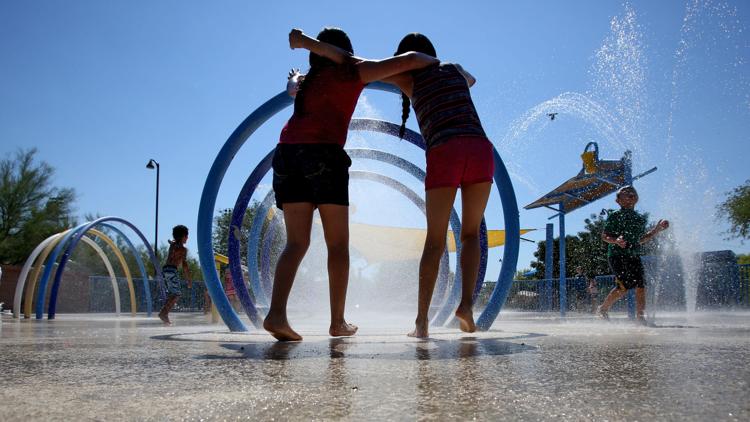 You feel like a complete badass.
Not everyone can hang with this kind of weather. Sure, you might be a little sweaty, but you are the toughest of the tough. A true desert flower.