The Casino Del Sol's Coco-themed gingerbread house is pretty sweet.
The Disney-inspired masterpiece is around 14 feet tall and includes 100 pounds of candy, plenty of sugar skulls and brightly-colored conchas.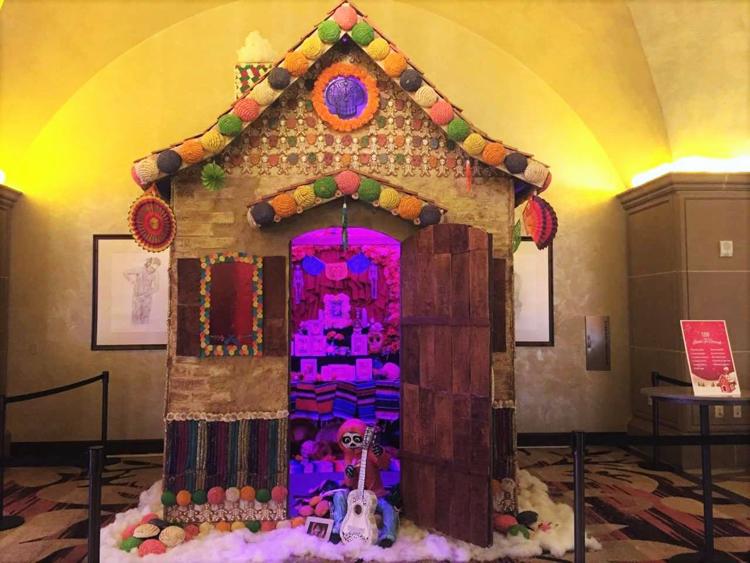 Dreamed up by the hotel's pastry team, executive chef Ryan Clark and executive pastry chef Gina Skelton, the gingerbread house took almost two months to create and 120 hours to decorate. 
Get too close and you can smell the sugar. 
The house was revealed on Monday, Nov. 26 in all of its Dia de los Muertos glory. It will be in the lobby of the hotel, 5655 W. Valencia Road, through Jan. 2.
Glitter-coated churros line the bottom third of the house and dozens of gingerbread skeletons adorn its peak. On the roof, you'll see Spanish tiles — except they're made out of gingerbread, executive chef Clark says.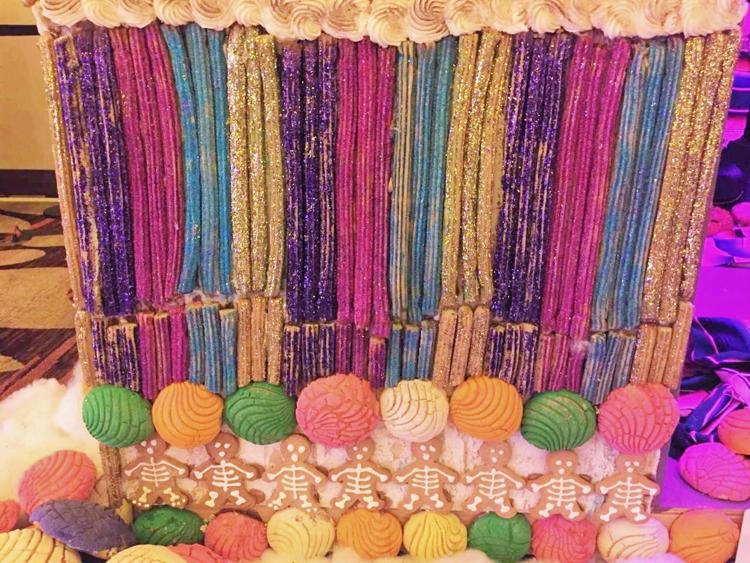 This gingerbread house has a crazy ingredients list: 
 • 152 pounds of royal icing
Miguel — the young boy from Disney's "Coco" — sits outside the front door with his guitar. He's made of rice krispies and fondant, marketing manager Veronica Vasquez told us.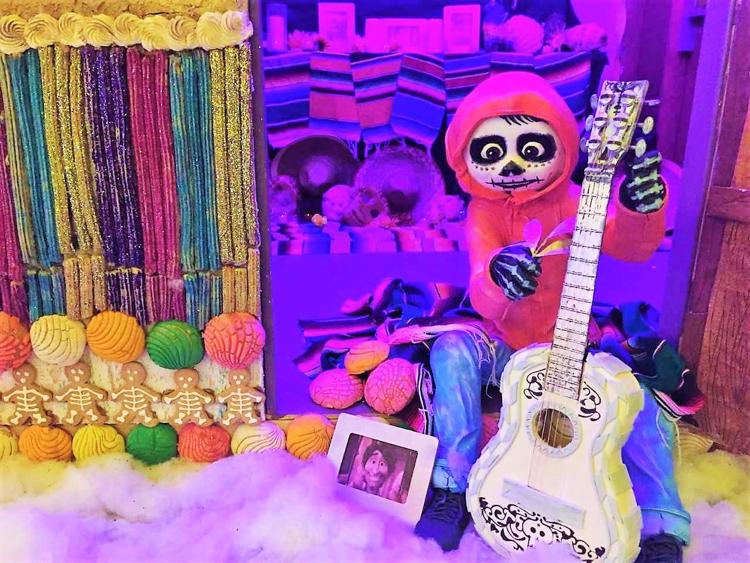 Inside the house, you can see Miguel's family ofrenda with all of the ancestors you love from the movie. 
Clark says a group of Pascua Yaqui youth helped decorate some of the cookies you see on the house. 
If you visit (and really, you should), bring a gift for the donation bin near the gingerbread house through Dec. 21. Everything donated will help kids in need and go to tribal foster care or Casa de los Niños.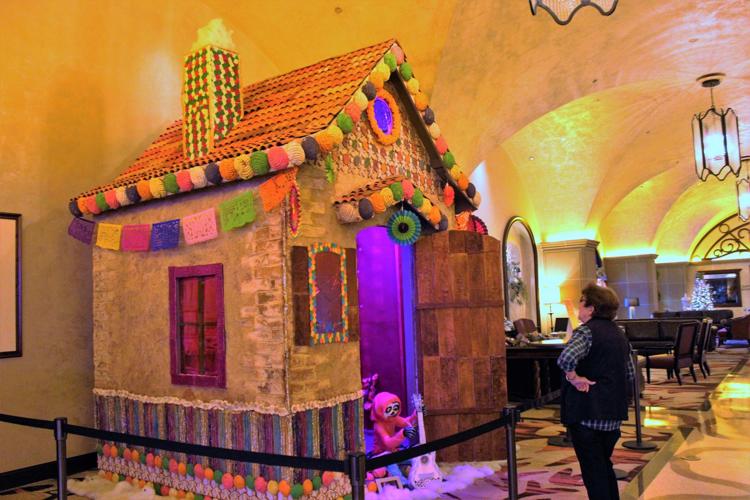 "It's fun to have families down here and to inspire people with the spirit of the holidays," Clark says. "We have a toy drive that's right next to it, so we hope people come down and it reminds them of their childhood and they want to give back to the community."
---
More life-size candy creations
The Hilton El Conquistador, 10000 N. Oracle Road, is revealing its own giant gingerbread house at 5 p.m. on Thursday, Dec. 6. It's free to attend and the house will remain in the lobby through December. Check out the Facebook event for more information about the grand reveal. 
Go here for more information.