Spring is typically one of Tucson's biggest seasons for community events and we love telling you about all the ways you can get out and connect with our community. 
We know that so many of the events we look forward to every year are being canceled and postponed to help prevent the spread of COVID-19 in our community and that's left many of us feeling bummed out and helpless.  
The good news is there are still ways to help support your favorite events and local organizations if you can't be there in person. So before you run out for another pack of toilet paper, think about supporting your neighbors who make our city vibrant and unique.
Tucson Festival of Books and literacy organizations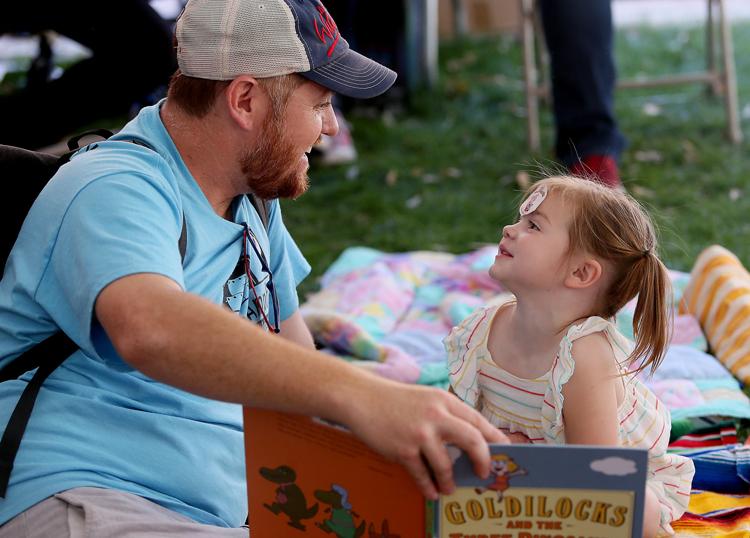 The first major Tucson event to be canceled this week was the beloved Tucson Festival of Books after more than a third of presenting authors backed out of the event. Since its start in 2009, the festival has grown to bring together more than 100,000 people with their favorite authors for a weekend-long celebration of books and reading that promotes literacy in the community. 
You can also become a Friend of the Festival and make a contribution to help support the festival as it prepares for 2021 here. 
The impact that the festival has in Tucson goes beyond the weekend's festivities, though. Funds raised during the festival through donations, sponsorship and exhibitor fees help cover not only the cost of the festival but also to support the work of local literacy organizations. The proceeds from the festival are divided in three ways to support the Reading Seed program, Literacy Connects and the University of Arizona BookStores' literacy outreach programs. 
The festival is the largest community supporter for Literacy Connects, an organization with programs for children through adults to improve literacy rates in the community. Last year, Literacy Connects received a total of $740,000 from the festival with $70,000 going to its Reading Seed program which pairs struggling readers in several Tucson elementary schools with volunteer reading coaches who help them build their confidence and fall in love with books and reading. The other $70,000 goes to Literacy Connects' other programs for babies and children and English language acquisition and adult basic literacy classes for adults. Last year, festival funds helped Literacy Connects provide services to 5,402 people, says the organization's executive director Betty Stauffer. 
"Literacy Connects is totally a community-based and community-supported organization. We don't get any federal or state money. So we're able to do as much as the generosity of the community supports," Stauffer says. "Our hope is that given the loss of the festival, that the community will rally and people will send in another donation (or if they've never donated before their first donation) and be able to support some of these kids and adults that our programs make such a difference for."
Direct donations can be made to Literacy Connects online here. 
Bookmans is also hosting Second Chance Book Fest events this weekend with author appearances, book signings, and storytelling and they are donating 10 percent of their weekend sales to Literacy Connects. The event schedule is:
Sunday, March 15 from noon to 2 p.m. at Bookmans Northwest, 3733 W. Ina
The UA BookStores, the official bookseller for the Tucson Festival of Books, is also having a big sale until Sunday in-store and online with 25 percent off all in-stock books. Go here for more information. 
You can also still get your hands on festival swag like t-shirts, tote bags and stickers all featuring the 2020 mascot, a super cute owl designed by the Arizona Daily Star's illustrator Chiara Bautista by ordering online here. 
Arts venues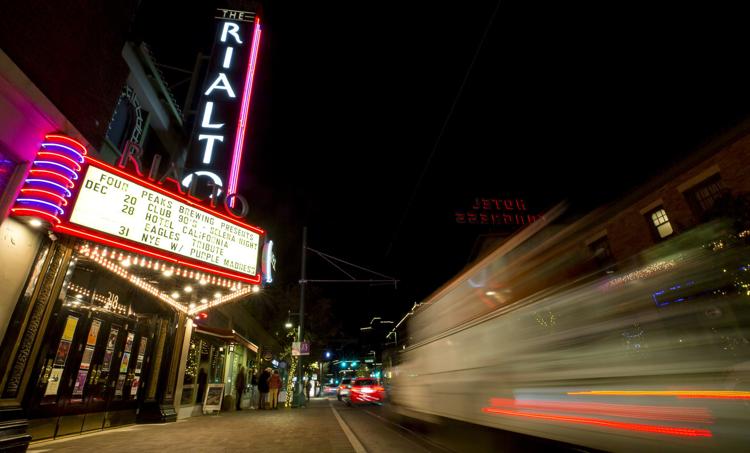 So far, major Tucson entertainment venues and theater companies — including the Fox Tucson Theatre, Rialto Theatre, Arizona Theatre Company, Broadway in Tucson, UA Presents and Rogue Theatre — have announced cancellations or postponement of concerts and performances until April. Some of your best Tucson memories may have been made listening to your favorite musicians, dancing in the aisles and taking in a new play at these spots. And since these spaces and companies are run by non-profit organizations, not being operational for just a few weeks puts these groups in a financially difficult position.  
These organizations are offering refunds for shows that are canceled or postponed to dates that may no longer work for your schedule, but patrons are also asked to instead consider donating the value of their ticket back to the venue or organization or requesting a credit to attend another show. 
Cyclovia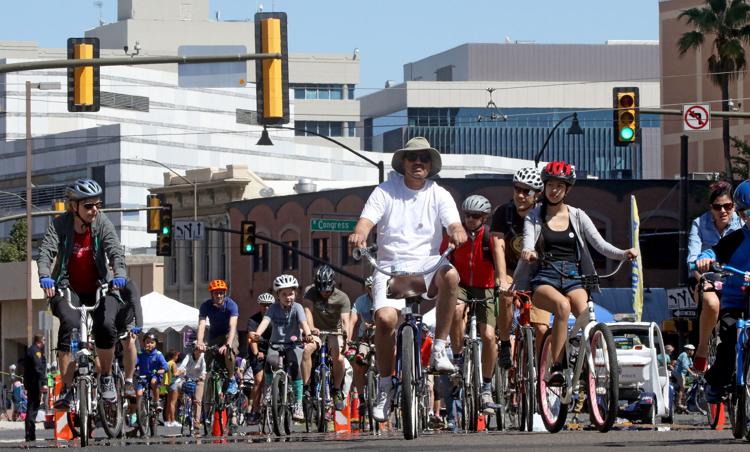 Twice a year Cyclovia takes over the streets in a different Tucson community, closing them to traffic and showing us all the things that are possible when we step outside our cars and experience our neighborhoods in a new way by bike, foot, skateboard, etc. It's the kind of event where you run into someone you know all along the route, or you leave having made new friends or discovered a new place to eat, a new activity, learned about cool things happening in our local schools, or connected with a community resource.
The spring event, which would have marked Cyclovia's tenth anniversary, is on hold for now. You can still support the event by purchasing some Cyclovia merch online and wearing your tee or hat on your own bike ride or walk through your neighborhood or on The Loop. Or, you can make a straight donation of $10 to celebrate year 10 (or more!) here to help offset the costs of this event. 
Local artisans and makers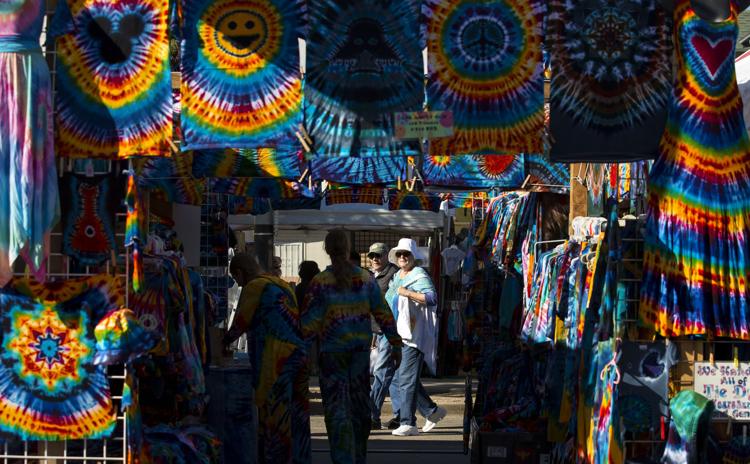 The spring Fourth Avenue Street Fair, which has been going strong for 50 years, is the biggest gathering of artisans, crafters and vendors that's been canceled. Several other smaller scale markets have been put on hold as well. For the makers who make much of their sales at these community events, a cancellation means a lost opportunity to earn some income. 
If you're looking for gifts or any special items reach out to your favorite local artisans and shop your favorite local shops in-person or online. Here's a list we put together recently with newly-opened women-run businesses for some ideas. 
Local restaurants and businesses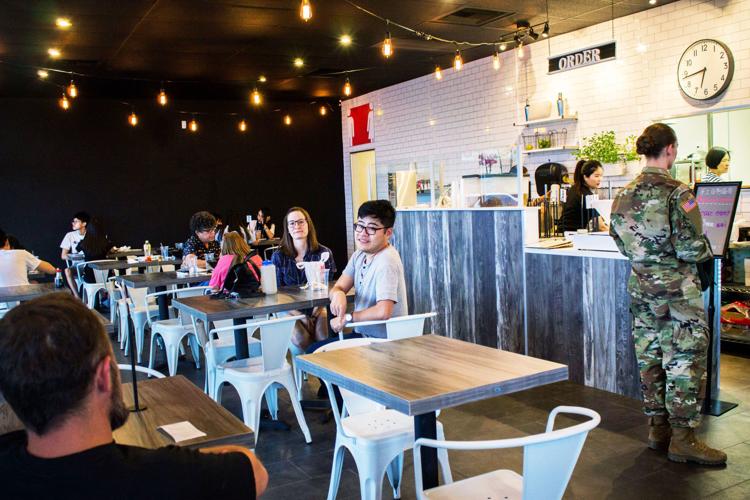 With the UA transitioning mostly to online classes after spring break ends next week, that means a huge student population that frequents restaurants, bars, and businesses on and near the UA campus won't be around. And with many people choosing to stay home as much as possible that can mean less dining out. Many restaurants are posting updates on social media about the extra care they're taking to sanitize their prep and dining area. Enjoy a meal or get some takeout. You could also buy a gift certificate for future use. 
If you're stocking up on supplies, instead of visiting a big box store, try visiting a smaller, independently owned market for pantry and fridge essentials like milk, eggs, bread and Red Vines (don't judge us, ok?). There's likely to be a much shorter wait time and you can feel good about supporting a local, independently owned business.