We think exploring local museums is a great way to play tourist in your hometown — even (especially!?) if you have kids. 
Tucson has tons of quirky museums to choose from, and many of them have kid-specific programs that will not only engage your child, but also help her create something new. 
Here are three of our favorites. 
Tucson Museum of Art
Every second Sunday, the Tucson Museum of Art hosts a family day. October's celebrates the debut of an Oaxacan folk art exhibition at the museum. There will be art-making activities for all ages and live music. 
When: Sunday, Oct. 13, 10 a.m. to 5 p.m. You can make art until 3 p.m. 
Cost: Free for residents of Arizona and Sonora
The Mini Time Machine Museum of Miniatures
Elementary-aged children can create miniature art projects at the museum's Kids Create program the second Saturday of every month. October's project will be Spooky Mini Eyeballs. Kids must be accompanied by adults. 
When: Saturday, Oct. 12, noon to 3 p.m.
Cost: Included with museum admission or free for members. Admission is $10.50 for adults, $7 for kids 4-17 and free for kids 3 and under.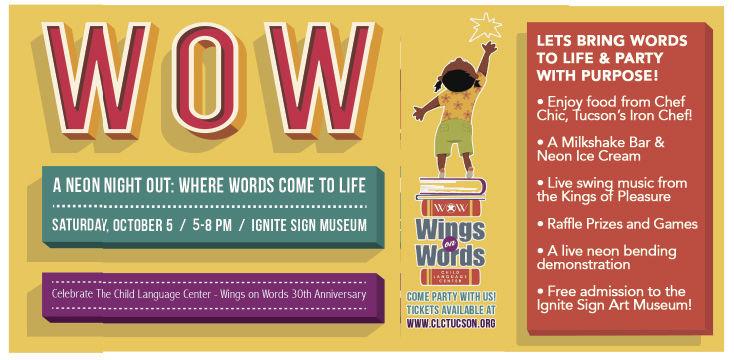 Child Language Center - Wings on Words fundraiser at Ignite Sign Art Museum (Sponsored)
When: Saturday, Oct. 5, 5-8 p.m.
Where: Ignite Sign Art Museum, 331 S. Olsen Ave.
Children's Museum Tucson
What: The second Saturday of the month, the Children's Museum Tucson has an Art After Dark program that will get your kiddo involved in hands-on activities and performances. 
When: Saturday, Oct. 12, 5:30-8 p.m.
P.S. If you're looking to explore some of Tucson's quirkier museums with your family, check out this list.