Tucson Pride hosts its 46th annual Pride Festival and parade this weekend, but in between the fanfare, performances, games and vendor booths belies a sense of urgency.
This year's event, dubbed "Together We Rise," comes at a pivotal time for the LGBTQ+ community in Tucson and nationwide. For the past year, politicians have waged an intense legislative battle to restrict transgender rights, particularly when it comes to youths.
State legislatures nationwide since 2020 have introduced hundreds of bills attacking LGBTQ rights, according to the ACLU, with legislative efforts multiplying over the past year or so. With the exception of Illinois and New York, every state is now considering bills that would chip away at LGBTQ rights, the ACLU reports.
The Republican-led Arizona Legislature has put forth nearly a dozen bills so far this year alone aimed at curbing rights for transgender youths and restricting drag shows. Democratic Gov. Katie Hobbs has vetoed six of them.
All of this makes Tucson Pride Festival President Jeff Fulgham feel like his community is in the crosshairs, which is why "there should be more events (like Pride)," he said.
"We do the events that we have been doing for decades and we probably should be doing more because we need to come together, and we also should bring in our allies," he said.
That feeling of unity, coming together for a common cause and showing support for the community, was at the crux of Tucson Pride when it was first organized in 1977. Unlike other pride events nationwide that commemorate New York's watershed 1969 Stonewall Riots, Tucson Pride was born of an issue closer to home — the 1976 murder of Richard Heakin, a young gay man killed by a group of teens as he was leaving the Stonewall Tavern. His attackers, tried as youthful offenders, were given probation after being found "delinquent" of manslaughter, according to published reports from that time.
Tucson Lesbian and Gay Alliance, commonly known as Tucson Pride, sprang out of that incident in 1977, becoming the state's first established LGBTQ organization. The all-volunteer group put on its first Pride Festival that June in Himmel Park; it's a tradition that has continued every year since, with the exception of being canceled in 2020 and 2021 courtesy the COVID-19 pandemic.
"Together We Rise" kicks off Friday, Sept. 29, with the annual Pride Parade, presented by Southern Arizona AIDS Foundation. Grand Marshall Lavina Tomer, a longtime Tucson LGBTQ advocate and founder of the SAAF Anti-Violence Project, will be flanked by fellow Southern Arizona Senior Pride members on the parade route.
The parade, expected to last an hour, starts at 7:30 p.m. from the staging area at South Stone Avenue and East 15th Street before going north on Stone, turning east across Ochoa/12th Street and south on Sixth Avenue to Armory Park. See the route here.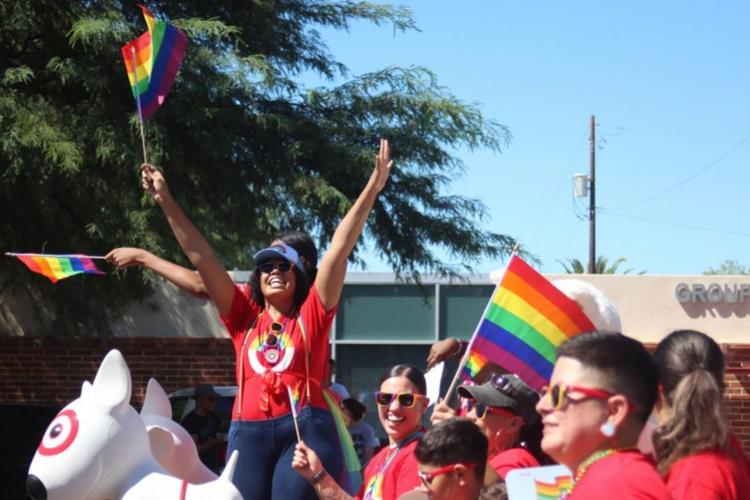 The festival is from noon to 10 p.m. Saturday, Sept. 30, at the DeMeester Outdoor Performance Center at Reid Park, 900 S. Randolph Way, off East 22nd Street and South Country Club Road. Food trucks will be set up and beer and liquor vendors will be on hand. VIP ticketholders ($100 in advance, $150 at the gate) can hang out in the air-conditioned VIP tent. Bookmans is hosting a youth activity area and vendors and exhibitors will be on hand. 
Fulgham said this year's festival will have "a lot more to offer," with local makers showcasing their wares including a soap-maker and community organizations including SAAF hosting information booths to discuss community resources.
The Humane Society of Southern Arizona will have adoptable pets on site and there will be a 360 photo booth not far from the gaming area, which will include life-size Jenga and Twister. There also will be a community stage for anyone brave enough to get up there and show off their talents, Fulgham said.
"This is for the whole community," he said, adding that he anticipates the festival will bring in between 5,000 and 7,500 people.
The DeMeester bandshell stage will come to life with performances by the AZ Swing Cats dance troupe; Lykiska Tribal Fusion Belly Dancing; Arizona Folklorico Dance Company; Cirque Roots fire performance; and drag performances featuring Miss Tucson Pride 2023 Lady Ashley and Mister Tucson Pride 2023 Randy Wilde.
Tucson choirs Desert Voices and Reveille Gay Men's Chorus also will perform.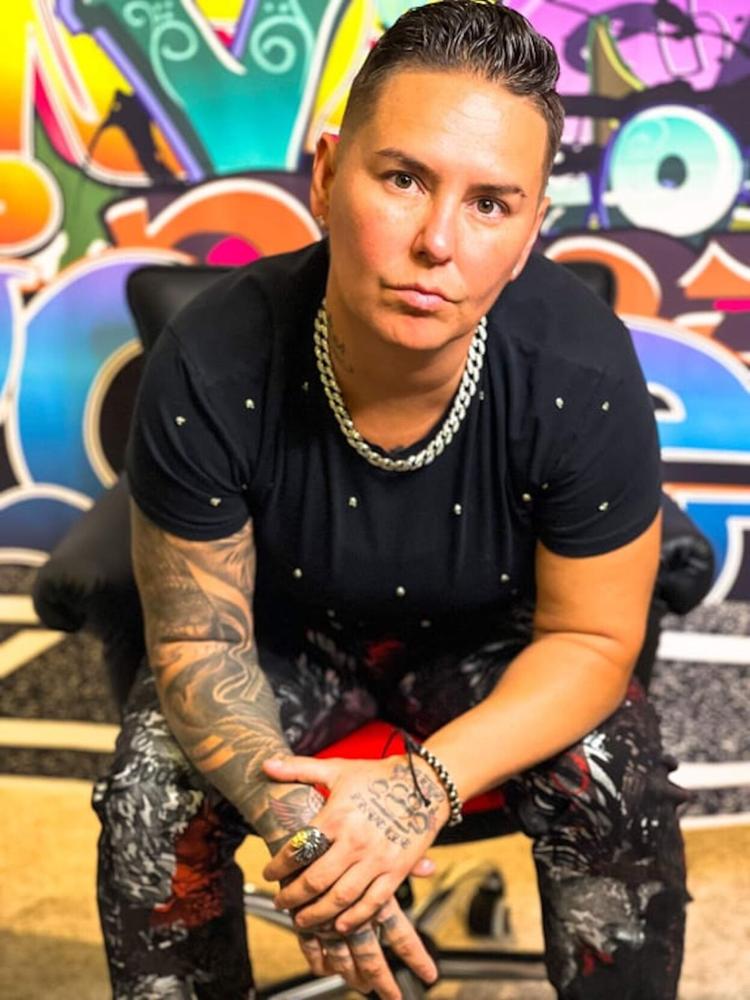 The mainstage nighttime lineup includes Tucson queer pop singer Stephen Lind and Phoenix hip-hop artist Devilz Playground and Nevada-based ABBA tribute band Abbacadabra, which is headlining the 2023 festival.
Festival tickets are $15 in advance, $20 day of. Click here for more information.
The Club Pride official afterparty moves to Hotel Congress, 311 E. Congress St., from 10 p.m. to 2 a.m. Saturday, with DJs and performances on Congress's Plaza and Club Congress stages. The afterparty is 21-and-older and tickets are $12.36 through Hotel Congress's ticket website.
HighWire Tucson at 14 S. Arizona Ave. is hosting the official Pride weekend closeout party from 6-10 p.m. Sunday, Oct. 1, featuring headliner Kennedy DavenPort aka "The Dancing Diva of Texas." DavenPort has been featured in "RuPaul's Drag Race" and "Rupaul's Drag Race All Stars."
Allonna Dee will host and Onika Grande, Benaddiction and Gia Colby will be featured. Tickets are $30-$100 and can be purchased here.