Your birthday is coming, so get ready to celebrate. 
And if a quiet dinner out just won't do this year, you're in luck.  
From batting cages to dancing, Tucson has a bunch of places to ring in your next year of existence. Here are five to get you started. 
Home Plate
Both spots have food, a full bar, batting cages, video games, pool tables and a patio. And, they won't charge you to have a party there but you have to order food from their menu. You can even decorate and bring cake as long as you clean up afterwards. Go here for more info. 
Creative Juice
Sip on wine or beer while learning to paint with friends. It costs $29 per person and includes paint supplies and instruction. Wine and beer are available for purchase. You can either schedule a private party or just go to one of the public events. Private parties are $35 per person and require a deposit. Go here for details. 
Tucson Party Bike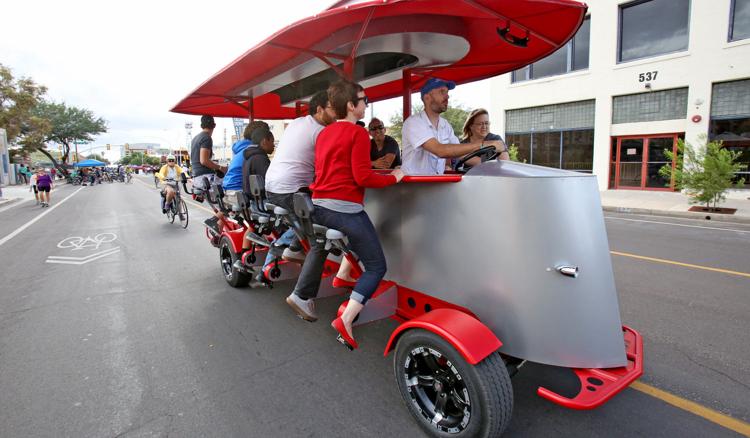 If you want a unique way to celebrate, this one's for you. The Tucson Party Bike is basically a pub on wheels and holds up to 15 people. You'll pedal, sip and cheer as you ride through town. The bike comes decked out with a sound system and LED lights. You'll have to bring your own beer, wine or hard cider, as well as water and snacks. An ice chest and cups will be provided. It costs $435 to book the whole bike for a two-hour party. Go here for details. 
Cobra Arcade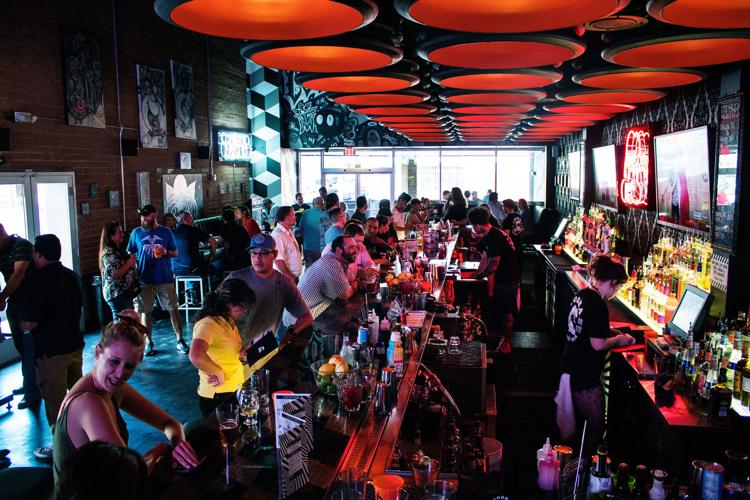 For a little nostalgia, go to Cobra Aracade, 63 E. Congress Street, downtown. This 21+ arcade bar offers a rotating collection of vintage arcade games and pinball. Titles include Galaga, Mario Bros., Joust, DigDug, Centipede, Mortal Kombat II and more. A full drink menu includes 80s and 90s inspired beverages, as well as can, drafts, wines, ciders and energy drinks. Just show up or make reservations for a private party. Go here for details. 
Hotel Congress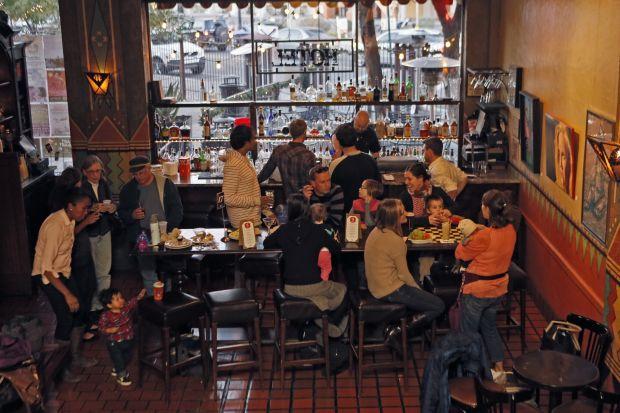 With a bar, Cup Cafe, a nightclub, outdoor plaza and a variety of scheduled events, you can show up any day of the week and find something to do for your party at Hotel Congress, 311 Congress Street. There are different dance nights Monday through Saturday with music from hip-hop to alternative to house, cumbia and everything in between. On Sundays you can sing karaoke for free. Go here to start planning.