If you're a parent thinking about how to talk with your kids about racism, social justice and how to be anti-racist you've probably seen the many reading lists of books to explore, general conversation questions and broad ideas for teaching your children about diversity. 
Which are all important and helpful ideas.
But if you're looking for more specific resources and actionable ways to launch your child's social justice learning journey or forums to learn from and have your questions answered by experts, these resources created by Tucson mothers and other collaborators can help. 
Chicana M(other)work's Social Justice Summer Curriculum for Children of Color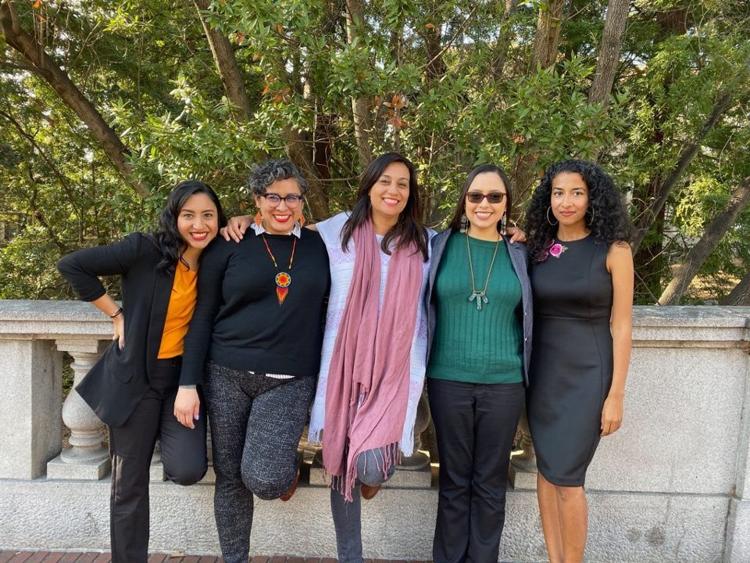 "We are committed to making sure that families aren't left out of the movement," says Michelle Téllez, a professor of Mexican American Studies at the University of Arizona and mom of a teenage daughter. "That's something that we found early on in our work together, it's like all of a sudden the movement happens somewhere out there, but we believe that it begins in the home. Teaching about liberation, teaching about abolition, teaching about racism, decoloniality — is very much rooted in your home, in your experience."
The collective, which includes members in Utah and California, has spent the last couple weeks working collaboratively on the resulting curriculum geared toward children ages 4-10.
The curriculum was developed as one way to show solidarity for the Black Lives Matter movement in communities of color, but also explore other issues that contribute to inequity and injustice. In addition to racism, the six-week curriculum also discusses sexism and gender stereotypes, homophobia and transphobia, disability and ableism, poverty and classism.
"If you're going to provide training to folks on how to be an anti-racist, you're going to want to provide training on how not to be sexist, how not to be ableist, how not to be classist and the list goes on and on," says Yvette Martínez-Vu, another member of the collective who works at the University of California Santa Barbara. "We don't cover everything but I think we see it as a launching pad, as a starting point for folks to then continue doing work. To learn more about different forms of injustices and the things that we can do to promote a better world."
The creators compiled links to books, mostly written by authors of color, that can be read online; videos; definitions of social justice terms for parents to review with their children; and hands-on activities related to the weekly themes, all of which is designed to be completed in one to two hours per week.
Activities include things like meditation, making a protest sign for an issue the child feels strongly about and writing a letter to their state representative with ideas for other ways federal funding could be used to keep communities safe and healthy.
Although it's not necessary, the creators do suggest organizing learning groups on Zoom with three or four other families for children to learn and share together and provide social interaction. They also suggest that caregivers thoroughly review the materials before working with their children so they are prepared for questions and know how the activities will best be received by their children.
"I hope people take up this invitation, they have compassion with one another, that they're gentle with each other as they move through it, that they're gentle with us, because we know it's not perfect," Téllez says. "But we see this as a path towards healing, liberation and building community and to really take that up as the base of the work we have to do together. This is just one part of that."
Racism & Me online workshops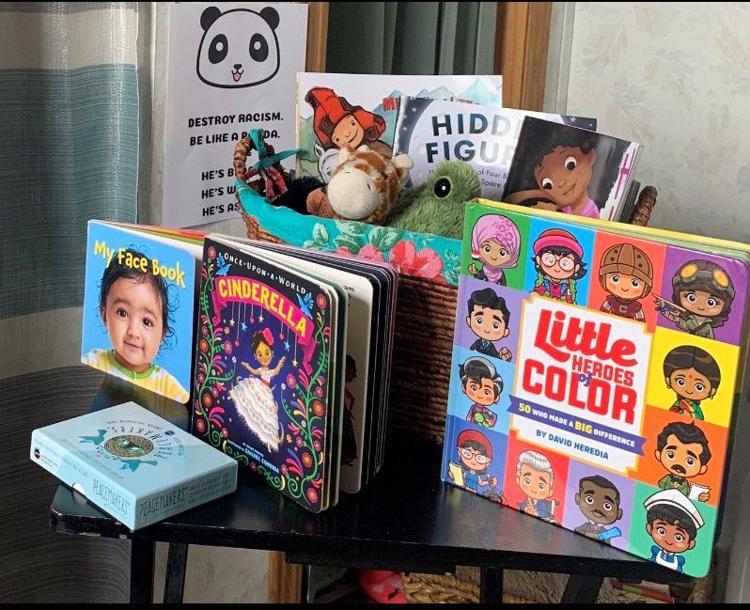 Through her work as an early childhood educator for eight years, Danielle Brown frequently incorporated social justice education in her Tucson classroom.
Together, with two other collaborators — Vivek Patel, a conscious parenting educator who lives in Canada, and Joshua Jernigan a transgender rights activist who lives in North Carolina — Brown has been sharing her experience in recent weeks with a broader audience through free, anti-racism workshops for children and parents online.
"You can't teach your children to be anti-racist if you haven't taught yourself," Brown, who is a mother of three, says. "That's our goal of every workshop is for parents to have enough education and confidence to start with their children."
The workshop will talk about history, ways to talk to children about racism and how to teach them to be anti-racist. There will also be lots of opportunities for parents to share their own experiences and ask questions. 
"I definitely feel like when you are not a part of a community that has these attacks against you, or if your community blindly does things and you don't even realize that it's racism. I think you want to hold back... and not overstep boundaries," Brown says. "To be blunt, I've noticed that maybe 80% of my parents that are white, have asked me how do I teach my children about racism and not have them carry the burden or pain of it?"
"I tell everyone that I'm very real about things and my No. 1 answer always is, why do your children get the privilege of not carrying the burden when mine carry it no matter what? Like so many children of color they don't have a choice," she says.
Brown says it's never too early for children to begin learning about social and racial justice, nor too late for adults to educate themselves and how to work through their own biases. As part of the workshops, the facilitators also share other resources for continuing learning including questions that are most frequently asked about race, books and toy companies that show diversity. 
"It's never going to be enough, but this has enough information to at least start and feel confident with your journey raising anti-racist children," Brown says.