---
Natalie Poire is afraid of heights.
So, when she looked at the 6-foot wall she had to climb as part of Girl Scouts camp at Whispering Pines on Mount Lemmon, the 15-year-old didn't think she could do it.
But, with a little help from fellow campers, she climbed that wall, which gave her a boost in confidence.
"Everybody helped me through it," Natalie said. "You gain confidence in yourself and your capabilities."
Like many teen girls, Natalie also struggled with confidence when it came to her appearance and personality. But through team building and problem solving activities at camp, she started to see herself in a better light.
"It helped me work through those issues," Natalie said. "It helped me realize I'm worth more than I thought I was."
It also helped her realize the worth of those who are different from her and created an opportunity for friendships that she wouldn't have had otherwise.  
"I think it gave me more of an open mind about things because there were a lot of people who were different than I'm used to," Natalie said. "It really opened my mind to things and made me a better person in general because I was pretty judgmental before I went there and now I'm not."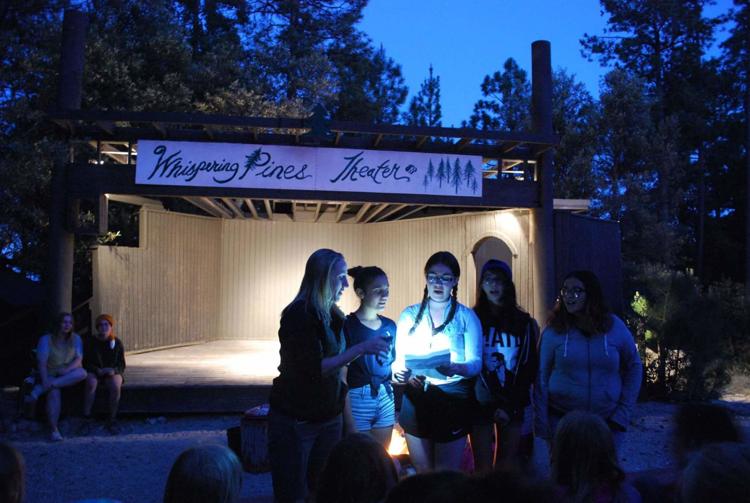 Sending the kids off to camp can sound like a scary thing. But, most kids have a great experience, said 4-H Coordinator Natalie Shepp, whose organization runs an overnight camp in Prescott.
"It's just getting over the hurdle of sending them away and facing that fear," Shepp said. "Sometimes there are tears, but I have yet to hear of a story of a kid that regrets going. We have seen angst and stress associated with leaving, but they come back happy. There is a right age. Right around 9 or 10 is a good age. When they're younger it's more difficult."
Chantelle Reynwar's two children are going to the five-day 4-H adventure camp for the first time this year. Her oldest was ready and a little disappointed it wasn't longer, but her daughter has been more apprehensive. 
But Reynwar is hopeful that her kids will gain a sense of independence and will realize they can do things on their own and meet other kids. 
"I never did sleep-away camp, but we had a fourth grade trip where we did an overnight trip over the weekend and there's something about that companionship with kids your age that is quite cool if it goes well. There's kind of a confidence that comes with that — that you're an OK person in the world. For me, the 10-year-old is kind of right on that cusp of actively seeking out experiences that allow him to do that. And we'll see how the little one does."
Lenor Glover's 11-year-old daughter went away to camp for the first time last year. She didn't want to go, until she found out one of her friends would be there.
"I feel like it's such a great experience for most kids and that a lot of kids are hesitant to do something like that, so I think there's a very fine line of encouraging a child to go rather than telling them they have to," Glover said. "I think if there is a friend going, that helps a lot. But, I think it's something that is worth encouraging your child to do."
Her daughter ended up loving it and hopes to return this summer.
"When we picked her up she didn't really want to leave," Glover recalled. "She was very happy and had a giant smile on her face and was super filthy, all signs of a great summer camp experience."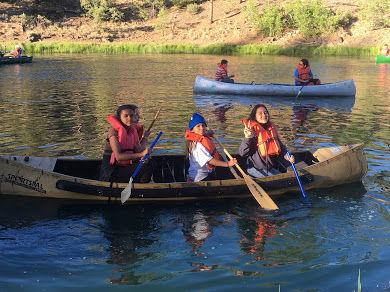 Benefits of sleep-away camp
Shepp says that overnight camp benefits children in many ways. 
"First and foremost it gets kids outside in nature and that's happening less and less often," Shepp said. "More kids are in front of screens. To be able to go outdoors for five days and be stimulated with activities outdoors is beneficial."
It also teaches independence, since a lot of kids don't spend time away from their families.
"So to leave home for five days and be able to pick and choose what to do creates a sense of independence," Shepp said. "Often it can cause anxiety, but we believe that working through those anxieties helps them grow."
For Natalie Poire, one of the main benefits of Girl Scout camp was the camaraderie and friendships she built while she was there.
"Everybody was really welcoming and they weren't judgmental," Natalie said. "It was a sense of community. So, I felt like I made really good friends."
---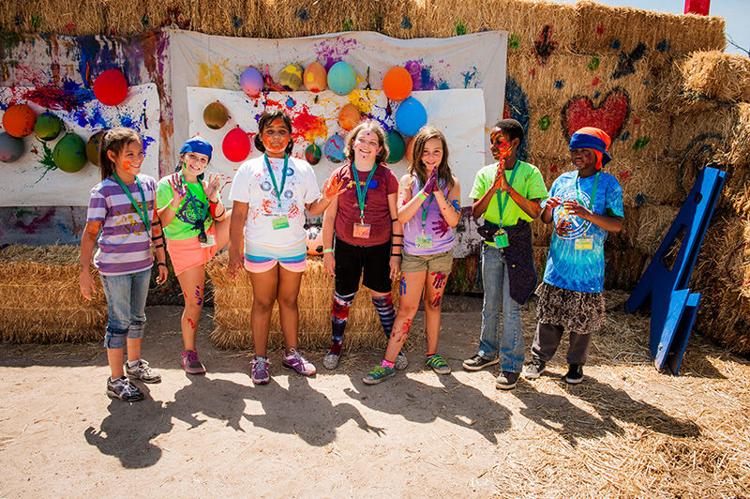 Girl Scout camp is where girls ages 5-18 get to try new things while gaining confidence and independence in a unique environment just for girls! With both day camp and resident camp options and a variety of exciting themes, activities, and experiences — there's something for every girl. No Girl Scout experience necessary. Register before April 30 to get 10 percent off!