Children are born artists.
And their creations will tell you a lot about what's on their mind. 
You can get a glimpse into the hearts of some of Tucson's kids by going to two new exhibits — one with photography and one with art — this weekend. 
An Artistic Expression of Grief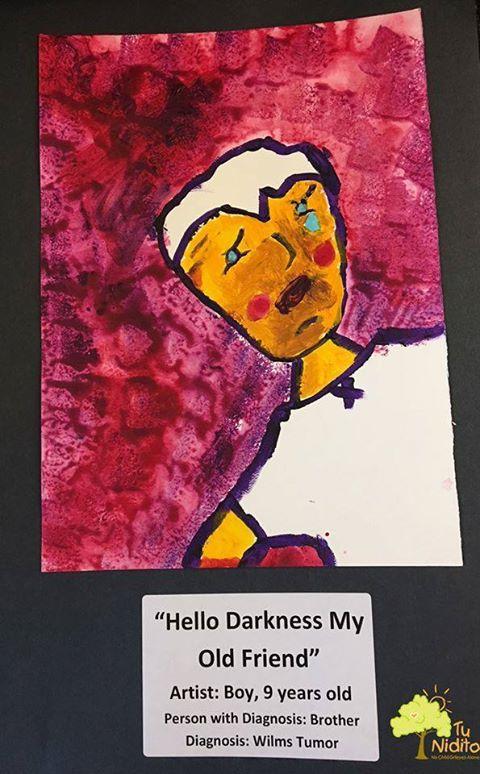 Children ages 3½ to 18 and young adults ages 18-29 cared for by Tu Nidito, a local non-profit organization that supports children impacted by serious illness or death, created more than 200 pieces of art that will be shown Saturday. 
"It truly is amazing what these children and young adults have been able to express and articulate with just the stroke of a paintbrush," says Amanda Marks, the organization's community impact director. "It is Tu Nidito's hope that by connecting to the Tucson community's hearts through art, we will create more awareness about childhood grief, ultimately helping to ensure that no child grieves alone."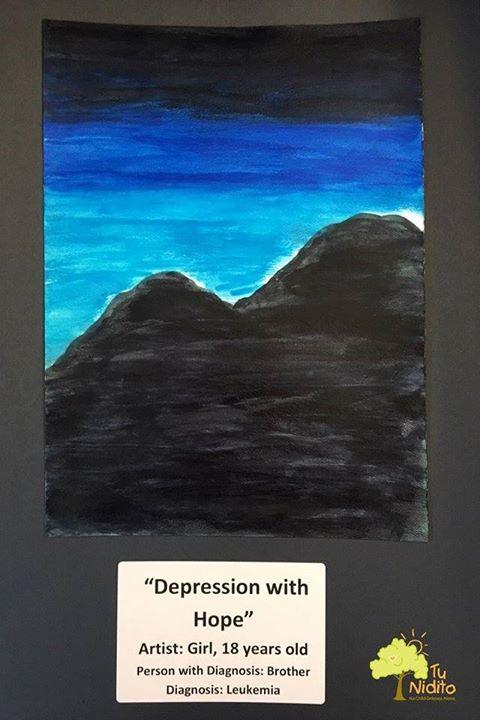 Pictures of Hope is an annual program that teaches underprivileged kids how to express their hopes and dreams through photography. 
Photojournalist Linda Solomon, with the help of Skinnytees, provides each child with a camera they get to keep and sends them out with mentors from the community to photograph something that illustrates their hopes. 
This year Pictures of Hope worked with 12 children living in TMM Family Services. Their photographs will be exhibited at the Tucson Museum of Art and will be available on greeting cards that can be purchased for $20. That money benefits the families at TMM Family Services.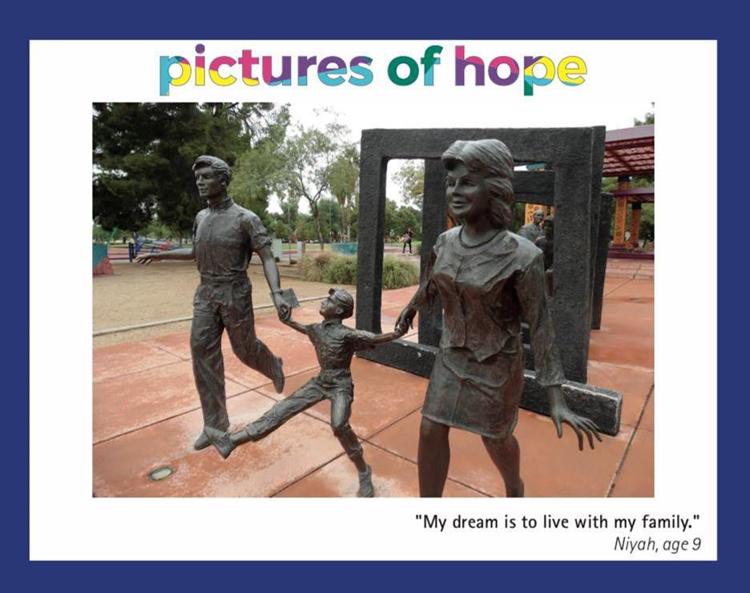 "The children we met make us stop and realize to never take for granted our families, an education and a home," Solomon says. 
Meet the kids and see their photos at 11:30 a.m. Sunday, Nov. 11 at the Tucson Museum of Art, 140 N. Main Ave.  The museum will have the photos on display through January. 
You can order a set of 15 cards here. You can also purchase them at the Tucson Museum of Art.