The desert landscape and the night sky are what drew artist Audrey De La Cruz to Tucson from Los Angeles.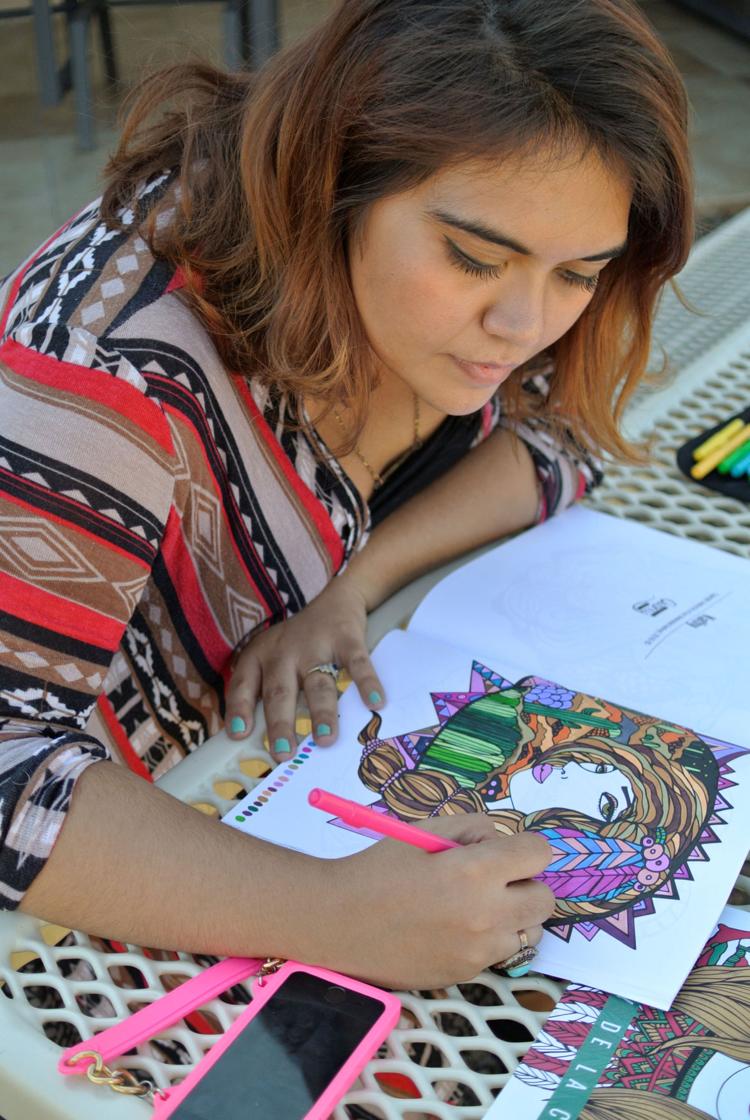 "When you go into Saguaro National Park there are mountains covered in saguaros," De La Cruz said. "Where else can you see that? It's just really unique. I really like it...And the night sky. It's intense. So intense."
So unique, it inspired her to take a shot at being a full time artist, leaving her job as a program representative for ESL at UCLA.
"We (she and her fiance) wanted to live a different lifestyle. We want to grow our own food and do the stuff we are passionate about," De La Cruz said. "For me, it's creating art and I wanted to give it a real shot because I felt like I was losing the opportunity."
She and her fiance made the leap six months ago, buying a house in Picture Rocks, to pursue her dream of being an artist.
So far, it's going well, she said. 
"It's still the beginning. I've only been doing this full time for about five months," De La Cruz said. "So far I'm really loving it. It's challenging because there's a lot behind being a full-time artist. There's more admin than you'd think. You have to email people, take photos, do marketing. So, it's really just starting a business. It's not just creating art...But, I'm loving that, too."
Last month, she released her second coloring book, "Desert Dames & Doodles" which features women with beautiful, strong features surrounded by cactus, desert mountains and flowers. Each illustration is named after the woman who inspired it.
Her first coloring book, "Feminine Florals," was released in June and was also made into a purse size edition and a journal.
De La Cruz dabbles in several media, but her favorite is illustrating feminine portraits.
"I just like how each one can tell a story, like I feel like when you look at pictures of people you can come up with a story in your mind," De La Cruz said. "There's so much personality in it. You can find a way to relate to that person and I'm just really drawn towards creating stories with my pictures."
We invited Audrey to color with us in her new book and give us some coloring tips. You can watch the whole session in the video above or check out the tips she gave us below.
Coloring tips
• Gather your supplies and a hot beverage. Or wine. ;)
• If you want to color in the book, get a piece of thick card stock to put behind the picture you're going to work on so the marker doesn't bleed through. 
• If you don't want to color in the book, cut the page out with a knife.
• De La Cruz's favorite coloring tools are Bic Marking Permanent Markers, which are alcohol-based. Water-based markers have a tendency to mess up your paper. Plus, they're low odor, bright and inexpensive. 
"I like to use a combination of everything," De La Cruz said. That includes markers, colored pencils and gel pens.
• Use a white gel pens for highlights, detail work and to fix mistakes — like white-out!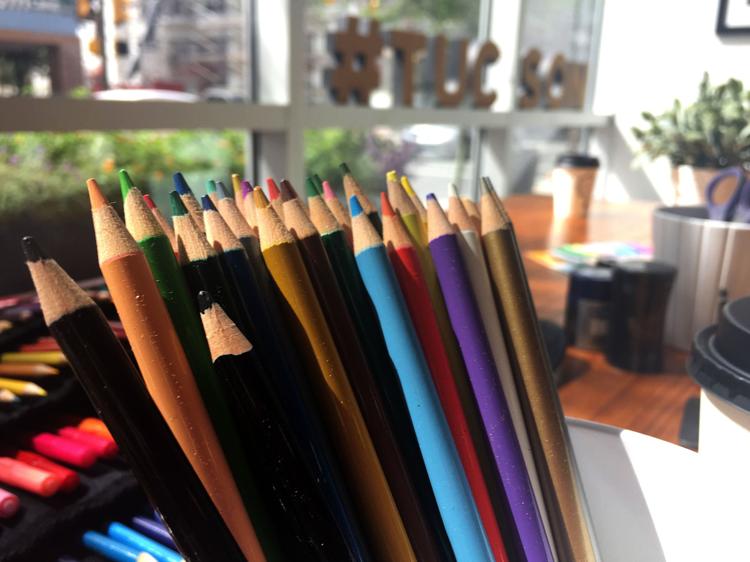 • Start wherever you want, but make sure to use the right tool for the area you are working on. For example, if you're working on a tiny area, use a fine tipped marker or a very sharp pencil. 
• If you have a thin pen, it's a great way to add your own spin on a coloring page to create textures, like fur on an animal or lines in lips.
• Start with lighter color and build up gradually to dark. If you're working on a face, think of it like applying makeup. Think of where the shadows fall, near the hair, under and around the nose and under the lip a little bit. 
• Shade with the colors you're using. For example, if you are using a lot of blue in the picture, use blue to the shadows to tie it together. 
• You can use a blending pen, which is for blending alcohol inks, to blend your markers and colored pencils together. 
• Try smoothing out big areas of colored pencil lines with Vaseline or baby oil. 
• When you're done, cut it out and mount it on thick black paper to hang up.
Follow Audrey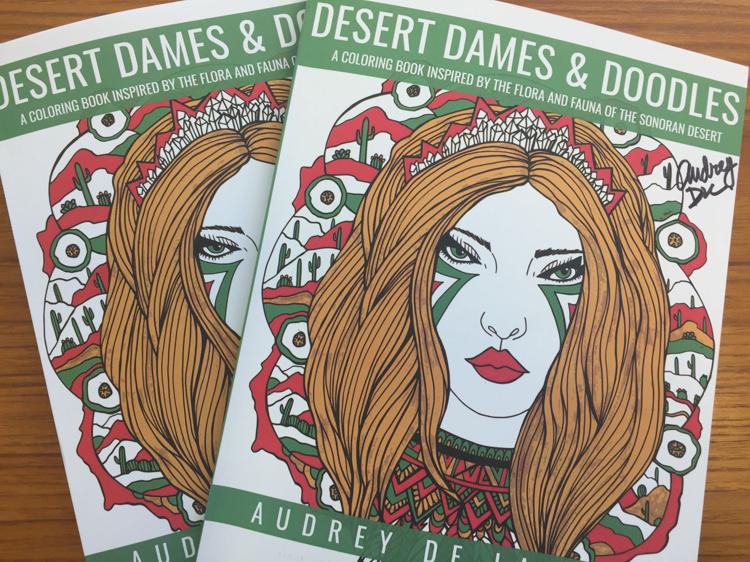 Get the books
Feminine Florals Coloring and Inspirational Journal and the purse edition are both available on Amazon for $6.99 each.
Click here for all of Audrey's coloring books on Amazon.