In the last year, Grace Proebsting has interviewed candidates for Tucson's mayor, school boards, the Arizona Legislature and more. 
Born out of an AP economics class and Varsity Economics club, the podcast originally focused on economics. Hence, the name. Gosh Darn Podcast, abbreviated, is GDP or gross domestic product.
"I was inspired by that sentiment of taking what you learn outside of the classroom," says Grace, now a senior. "But I also really enjoyed getting to hear firsthand from experts." 
She adds that her teacher, James Lerch, encouraged them to explore how economics related to the real world. 
"The club is meant to be a chance for kids to expand and apply curriculum to some project that they find interesting," says Lerch, an economics teacher at UHS. How is up to interpretation, he adds. He has encouraged students to use video production, podcasting, guest speaker recruitment and more. 
Eventually, Grace and another student, Rose Long, took over the podcast. And when Rose graduated, Grace became its sole producer. Rose, 18, is in her first semester at the University of Arizona. 
"It started off as economics and turned into more of what is happening now in Tucson, but through our own lens," Rose says. "We didn't research too intensely, we just went in and asked experts their opinions from our own student perspective." 
For Rose, podcasting is the "perfect medium" — something you can consume while multitasking. Grace remembers listening to NPR in her grandmother's car and the marvel of feeling like you knew someone personally after a short interview. 
Grace says her excitement for the podcast spiked at the beginning of her junior year, right after the Red for Ed movement with the midterm elections approaching. 
"I was noticing that a lot of different candidate websites had one-liners like, 'I want to support Arizona education,' and didn't have much depth," Grace says. "So I wanted to be able to ask people to elaborate."
Grace doesn't edit too much — she wants the interviews to come across as authentic.
That's why she revels in her newness to this whole world of interviewing and podcasting. She doesn't expect to be an expert on any of this. Instead, she goes into each interview asking simple questions, determined to remain as neutral as possible. 
"I'm always nervous when I do an interview, because I'm wondering if I'm tripping over my words or having too many verbal tics," she says. "But I have found that my own newness and novice-ness actually helps bring about more openness in the person I'm interviewing." 
She has found that an awkward pause or nervous laugh on her end can actually inspire the person she's interviewing to delve deeper into a subject or veer from planned talking points. 
"Grace is very good at not casting judgment," says Lerch, her economics teacher. "She'll enter into a conversation but really keep her point-of-view out of it."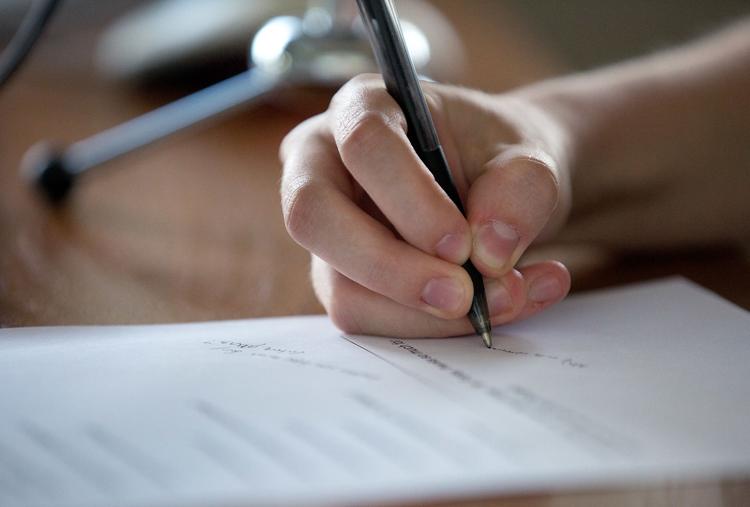 The podcast doesn't have a tight publication schedule. Grace posts interviews as people agree to them. Although there is just one interview per episode, Gosh Darn Podcast may have several episodes in a row on the same topic. 
"It's not just political," Grace says. "It's whatever we think socially or economically affects Tucson." 
She recently interviewed some of Tucson's mayoral and city council candidates. In the past, the podcast has focused on homelessness in Tucson, with interviews from representatives from Sister Jose Women's Center and Gospel Rescue Mission. For the episodes on immigration, they interviewed individuals working with the Casa Alitas migrant shelter and the Kino Border Initiative. 
Involvement in the community is important to Grace. She volunteers at Z Mansion, helps with the Pima County Public Library's coding club for middle and elementary school students and is helping Casa Alitas develop some kind of digital medical questionnaire that will help volunteers overcome language barriers. That's still in the works. 
Some of those opportunities grew out of connections from the podcast. 
"I have a lot of different interests," Grace says. "The podcast is a marriage of journalism and economics and politics and a lot of things I find interesting. Really, all I know now is that through something I do with my career I want to help the world in some way."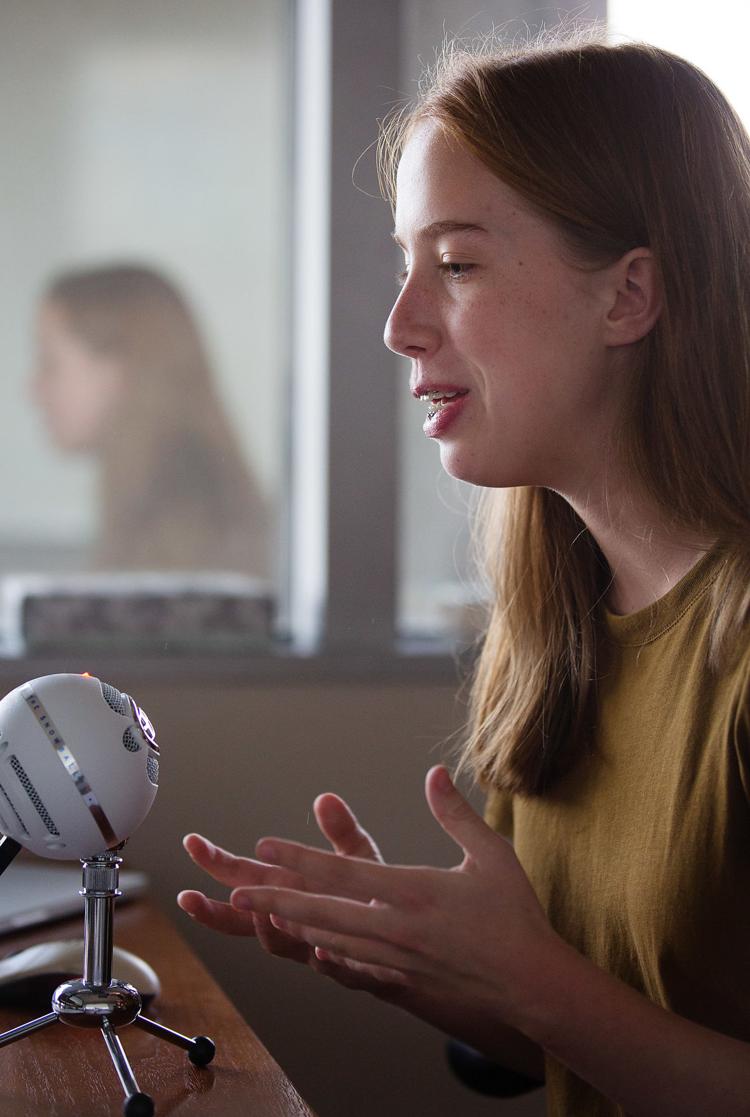 For now, she's focusing on learning about the issues relevant to Tucson and sharing what she learns with others.
"It's a project I do for myself," she says. "It's not a school project or for anyone else. Even though it does take time, it's satisfying to know I can be a more informed human and hopefully inform others as well." 
As Grace prepares to graduate at the end of the school year, she's working with Lerch to find younger students to take over the podcast. 
"We decided to keep it affiliated with UHS," she says. "The spirit of the Gosh Darn Podcast is that we are people who are new to this and want to explore this from a really new set of eyes." 
To listen to the Gosh Darn Podcast, go here.