Parents and caregivers in need of a few kidless hours every now and then, to run a quick errand or attend an appointment, will soon have a new drop-off childcare option in Tucson. 
Timeless Play, a new center opening in mid-March, is the latest offering from Tucson nanny agency Trusting Connections. The agency has primarily focused on in-home, business and event care services since its launch in 2011, but having a drop-off care center is an idea that's been in the works for some time.  
"It's been a dream of ours for a while, we certainly believe that there's a need for it in Tucson," Trusting Connections co-founder Rosalind Prather says of the new concept. "I think that COVID really illuminated that, because parents are just so overwhelmed and they just desperately need a break, and this is a great opportunity for families who truly just need like an hour or two hours to get an appointment done or go to a meeting." 
But giving parents a flexible care option and a little down time is just the "icing on the cake," Prather says. 
What she's most excited about the center, expected to open on March 15, is its focus on being a place where "kids rediscover childhood."
"It's going to be nannies on the floor playing with kids, no electronics or flashy toys with lights and sounds," she says. "It's old-fashioned fun with board games, puzzles, crafts, make believe play, storytime and we're really excited about that aspect of it as well." 
The center located at 4425 N. Campbell Ave. is geared toward children ages 1 to 12 and reservations can be made for up to four hours of care. 
The center's staff to kid ratio will be kept small at 1:4, with a maximum of 16 kids per hour allowing nannies to constantly interact with the kids rather than passively observing, Prather says. 
The space, a registered historic building in Joesler Village, has three rooms, one of which will be used as office space and the other two will be full of kid-centric activities. 
"We're going to try to focus a lot of the toys and activities geared toward younger kids in one one room and some of the things for older kids in the other room," she says. "There's going to be an art section, a STEM related section, a music area, a fun story corner."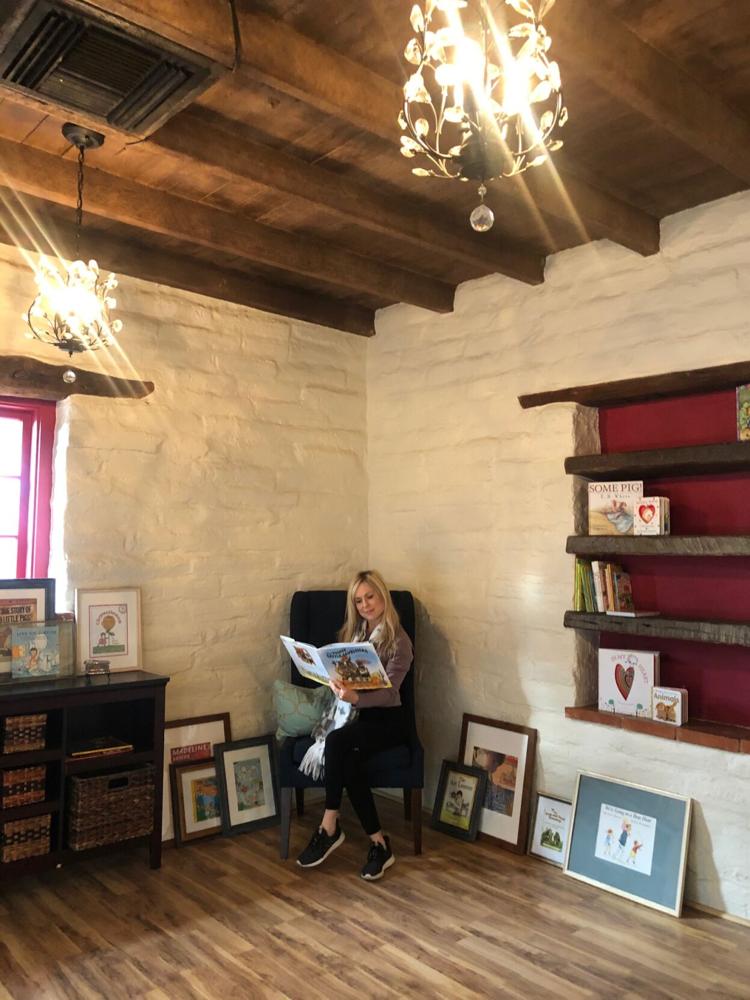 To ensure the center is stocked with toys kids will truly enjoy playing with together and with the staff, Trusting Connections called in the experts to share their thoughts through a virtual panel hosted earlier this month. 
About 30 kids from ages 4-12 participated in the event, sharing their preferences for types of puzzles, games and toys they like and don't like. 
"It absolutely is going to influence our buying decisions so we're taking all of that feedback and choosing our selection accordingly," Prather says adding that the center will regularly bring in new toys and activities to keep things fresh. 
Prather says Timeless Play will follow the most current COVID-19 safety and cleaning protocols including face mask guidance, frequent cleaning and hand washing. Kids will also be required to remove their shoes and instead use grip socks while playing in the wood-floor space.
When it opens, the center will be open weekly on Monday-Thursday, 8 a.m. to 6 p.m. with extended hours Friday and Saturday from 8 a.m. to 2 p.m. and 5-9 p.m. The center will only be open for private parties and events on Sundays. 
Families can opt for a $15 monthly membership to the center for discounted rates for childcare, two snack vouchers per month and discounts on private parties and special events. 
Hourly rates for childcare at the center are $14 for members and $15 for non-members, plus an additional $6-$8 for siblings. Snacks are also available for purchase.