If you're like us, most of the physical mail we get these days seems to be mostly junk and a some bills. Not exactly the most exciting things to come home to every evening, but starting today and in the coming weeks, you'll want to pay extra close attention to your mail for information about completing the 2020 census. 
This national event only happens once every ten years and it's your chance to be counted and play a part in shaping Arizona's future. 
"We want to make sure that everyone knows that they are part of Arizona's complete count and we want to make sure that everyone is represented," says Alec Thomson, executive director of the Arizona Complete Count Committee. "We really want to reassure Arizonans that the census is safe ... your information is protected 100 percent and will not be shared with any other state, federal or local government, entity or anyone in the private sector."
Thomson says the three key things to remember about the census are that "it's safe, it's easy and it's important." 
Read on below for more info about the census and visit Arizona's census website, azcensus2020.gov, for comprehensive information. 
What is the census?
The U.S. government administers the census every 10 years to attempt to count the entire population in all U.S. states, territories and the District of Columbia. The count helps inform decisions about federal funding in each state; the number of seats each state has in the U.S. House of Representatives; and the creation of congressional and state districts. 
Why you should participate
There are two big reasons to participate in the census: funding and representation. 
Each year, $675 billion in federal funds are distributed among the states based on census data and that money funds about 55 different programs, Thomson says. Having an accurate count makes sure that Arizona gets its fair slice of the pie. Having just a 1 percent undercount of the population could result in a loss of $62 million per year or $620 million over ten years, Thomson says. 
"It's incredibly important that we have a real and accurate understanding of who is living in the state, the number of people living in the state and where within the state they're living. So that we can ensure that we get our fair share of federal funding to support programs that we all rely on and infrastructure that we all rely on," Thomson says. "Everything from Head Start programs, school lunch programs, the roads that we drive on to work and school, our universities, all of these elements of our lives whether they're services or infrastructure are supported by those federal dollars.
Census data also impacts the representation Arizona has nationally and affects local politics. 
Arizona's population has grown so much in recent years that it's on track to get a 10th congressional seat in the U.S. House of Representatives, Thomson says. 
"It means we're going to have a stronger voice in Washington and a stronger voice in national politics," Thomson says. "Beyond that, the political boundaries that are drawn within the state for legislative districts, city council districts, those are all based on census numbers. So there's a local impact and there's a national impact in terms of our political growth representation."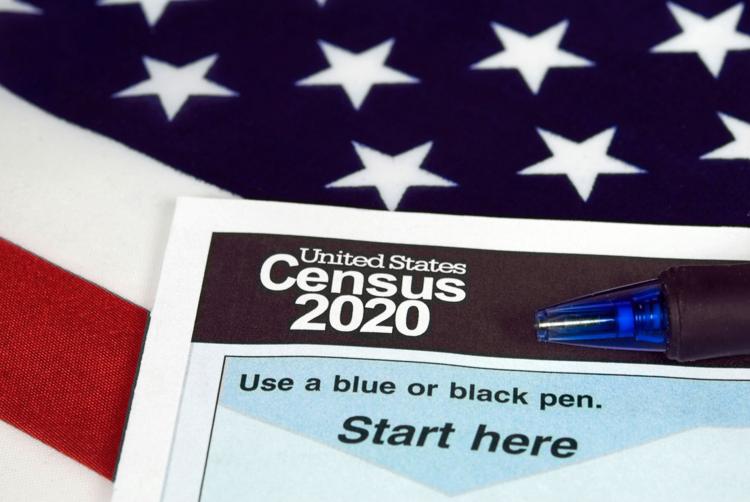 How to participate
Between March 12 and March 20 about 95 percent of households will be sent an invitation to respond in the mail with detailed instructions on how to complete the survey online or by phone. Reminders will be send throughout the rest of March and early April if you have not responded.
Between April 8 and April 16 a paper questionnaire will be mailed to you if you have not completed the census online or by phone. In May, census takers will begin visiting the homes of those who have not filled out their questionnaire at all. 
What kinds of questions will you be asked?
The questionnaire includes questions about the number of people in your household and personal and demographic information about them like: name, sex, race, date of birth, their relationship to you, if they live or stay somewhere else (on a military assignment, or in another place for work for example) and if they are of Latino origin. 
The census questionnaire does not include any questions about a person's citizenship or immigration status.
A sample questionnaire where you can see all of the questions can be found here. 
Remember, everyone counts (even kids!)
Everyone living in your household should be included in your census count, even small children. Thomson says that children ages 0 to 5 are often overlooked and among the largest group of people who are undercounted in the census.
"What happens there often is people just don't think about it when they fill out their census form, so they end up not including that newborn baby in their census count for their household," he says. "But that baby has never been counted before so we don't know they're an Arizonan and we want to know that so that we know that we deserve that funding to make sure that that child gets a quality education."
Other groups who tend to be undercounted are non-native English speakers, seniors and renters who live in multi-family housing — so there are different outreach efforts to also reach these groups and be sure they participate.