In a former post office on Prince Road, you'll find a treasure trove of hand-painted signs, vintage gems and even steampunk baubles. 
"Crafting together was our way to spend time together," says Bella Cuneo, 54, the oldest sister. "And that just parlayed into, 'We could open a place because we have enough festive junk.'"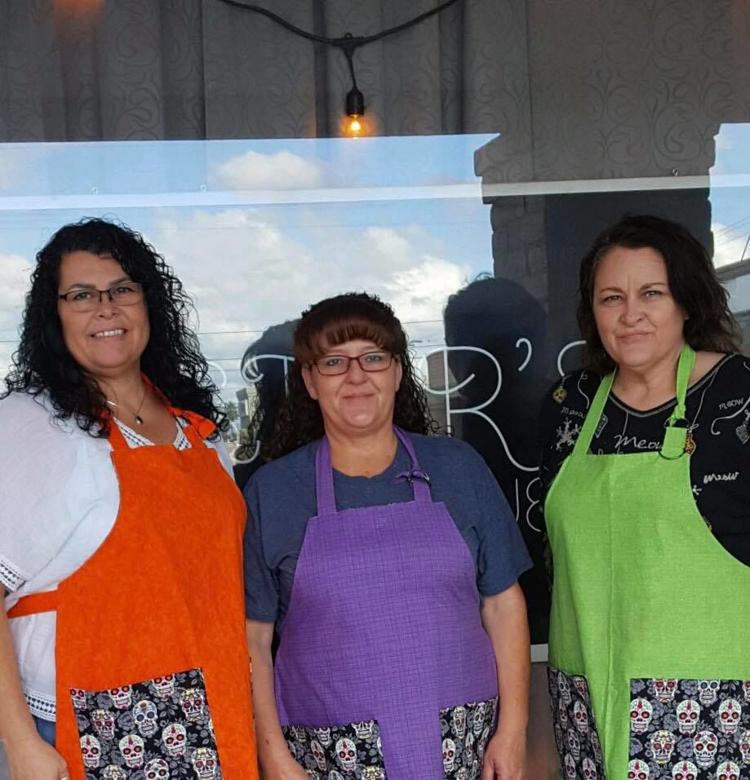 Cuneo, along with her sisters Cathi Eislage, 52, and Mona Jones, 47, opened their original boutique on South Fourth Avenue in December 2016. 
The sisters, Tucson natives, moved into their current store on Prince Road in November, after a stint in a second location nearby. 
"We were doing this to hang out with each other," Cuneo says. "If someone came in, it was a bonus." 
With the bigger space, the sisters began hosting workshops in a back room, beginning with witch hats around Halloween. On Thursday, they'll teach you how to make picture frame wreathes, and on Friday and Sunday, you can sign up to make ornaments. 
"It's a cute, quirky shop with a mixture of vintage, rustic, Southwest and steampunk," Cuneo says. "It's a mixture of all of us." 
Cuneo stages the shop and loves vintage pieces and jewelry. Jones hand paints signs, keeps green things alive and adds some Southwestern flair to their inventory. And Eislage brings her love of steampunk to the shop.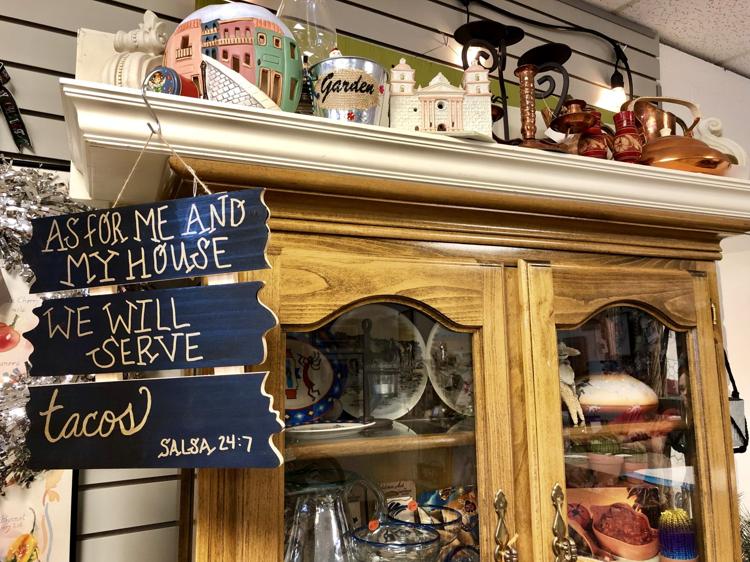 The store has plenty of cool finds to uncover, and it's carefully curated and staged, so browsing is a pleasant experience. It's definitely a great place to go if you're hunting for an unexpected gift. 
With its mixture of antiques, crafts and home décor, the store offers plenty of affordable prices, with ornaments as inexpensive as $4. Much of what you'll find here is less than $100, if not in the single digits, Cuneo says. There are, of course, some furniture pieces priced around $400 or $500. 
About 50 percent of what you see in the shop has been, what Cuneo calls, "restyled." By that she means they've touched up a piece (although not everything requires a touch-up). 
"Let it continue to be gorgeous," she says, giving the example of a white pearl purse with an irremovable coffee stain. She used pieces from a sunflower necklace to cover the stain.
"And now she just looks fabulous," Cuneo adds.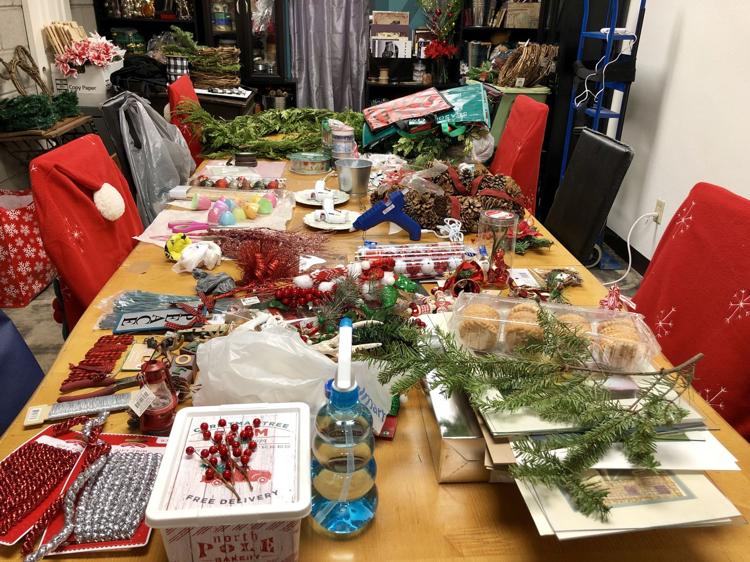 Both Cuneo and Eislage work full time jobs as an office manager and medical biller respectively, and Jones is a caregiver for a family member. 
"You can see why we just needed to create and play with glitter," Cuneo says. "That's why we understand when people giggle and laugh and have too much fun with glitter and ribbons flying. You have to just let it go sometimes." 
The women hope their crafting workshops and store give others a chance to gather with loved ones and think creatively. 
"Being creative is a nice way to slow down," Cuneo says. "That's what we are doing — creating and crafting together." 
---
If you go
Store hours this week: 10 a.m. to 4 p.m. Wednesday, Thursday and Sunday and noon to 4 p.m. Friday. Closed Saturday, Dec. 22. 
Regular store hours: 10 a.m. to 4 p.m. Thursday and Saturday; noon to 4 p.m. Friday.  
• Picture Frame Wreath Workshop Thursday, Dec. 20, 6 p.m. $30. You must register by noon on Thursday or until the class is full. Register here. 
• Ornament Workshop Friday, Dec. 21, 4 p.m. $12. Register here. 
• Ornament Workshop Sunday, Dec. 23, 11 a.m. and 2 p.m. $12. Register here.