---
When you have children in tow it can feel intimidating to go watch a play, see a symphony or visit an art museum. 
You just know one of them will have a melt down or get bored five minutes in, driving you (and others in the audience) crazy. It's tempting to leave them at home and turn it into a date night.
Don't do that just yet, though. If you turn the experience into a fun one where kids can still be kids, everyone will have a good time. Even you. 
Why the arts are important
Not only do the arts create fun memories, it can also have a big impact on your child's life.
At Live Theatre Workshop, which specializes in family productions, theater is considered a team sport for kids who might not be interested in sports and it's a way to create and foster empathy.
"So when they get involved in theater, they get to work as a community, as a team in putting something together," said Michael Martinez, executive director of Live Theatre Workshop. "But, more importantly, they get to think about people and characters and ideas that are different from themselves and by pretending to be other people, they're building empathy. Empathy is a life skill that has to be nurtured and taught and I think, especially in our country today, there should be a lot of value and emphasis placed on that."
The arts create creative thinkers, added Morgan Wells, curator of education at the Tucson Museum of Art. "And people that are able to think outside the box, which are good skills for kids to develop at a young age," Wells said. "There are studies that show that kids exposed to arts and museums do better at reading and math, so it helps in all areas. We think of it as a luxury, but it's a crucial part of a kid's development."
Here are some simple ways to introduce your kids to the arts.
Start theater young with interactive shows
It's important to expose kids to the arts and the sooner the better, says Michael Martinez, executive director of Live Theatre Workshop, which specializes in family theater and summer camps for kids. 
"My opinion is you start right at the beginning," Martinez said. 
As far as keeping them interested, go to interactive shows. That's what Live Theatre Workshop productions are. 
"Actors ask them to do stuff. We know. We have kids," Martinez said. "We know the attention span can be short. I think it's always a good idea to give it a shot, especially in a low pressure, low cost environment where if it isn't a great success, it's okay. Then you can wait a few months or a year and try again to see if they're ready."
Obviously, there are some rules. Even for kids. 
Don't bring cell phones and don't have a side conversation with parents or friends.
"But, most importantly is the thing you do," Martinez said. "You participate and use your imagination and become part of the story that's being told by just being there."
Take advantage of community programs
Arts experiences aren't always cheap. And who wants to spend money if you're gonna have to leave in the middle?
That's what makes the Culture Pass such a good option. You can check out passes from the library to see a play, visit an art museum or go to the symphony. And it's free. So, if you  have to leave, you don't lose anything. It's a great way to test the arts waters with your kids. 
Click here for more info on the Culture Pass. 
Go to free days at Tucson Museum of Art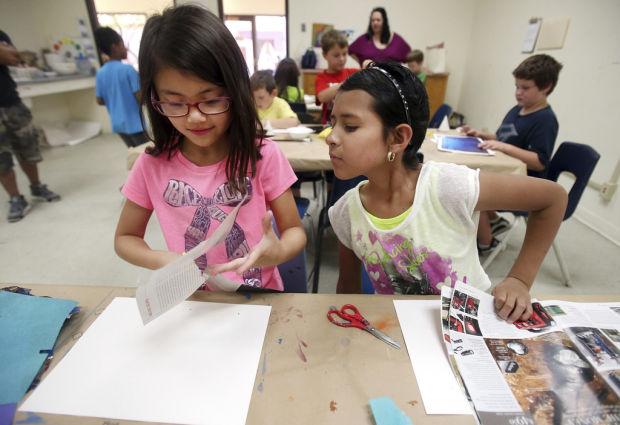 Want to make the art museum interesting? 
Go to Second Sundaze Family Day, which caters to kids and their families. You get free admission and activities that relate to the current exhibits. Again, it's free, so if your children get bored or have a meltdown, you don't lose money but they still get at least part of the experience. 
"Especially if you don't know much about art, but you want to expose your child, it's a great way and it's a great way to bond because you're having that experience together," Wells said. 
Click here for more info.
Talk about what you're looking at
As far as just exploring a museum, Wells suggests talking about what you're looking at to keep your children engaged.
"Talk about the colors and when you're looking at art, make observations and make connections to your own experiences and your own life," Wells said. 
If you're still unsure about walking around the museum, there's also a family gallery on site that has three rooms: a community gallery with displays of artwork, a space to create and a lounge area with art related books for little kids to adults. It's free to go to the family gallery and you can go anytime the museum is open. 
Wells only has two rules for kids at the art museum: No touching and be respectful of others.
"You don't have to be quiet, but you don't want to be screaming and running down the ramp," Wells said.
Create a scavenger hunt. Or use your smart phone to take pictures with the art, suggests Chelsea Farrar, curator of community engagement at the UA Museum of Art. Some museums have them pre-made, but you can make your own, too. 
"Adults surveyed about their opinions and experiences with art museums often reply that they are intimidated by museums, felt afraid when they visited as kids, and fell worried that they don't know enough about art to really enjoy their visits now," Farrar said. "I firmly believe that if we can provide fun and interactive experiences for kids when they are young, we are building a generation of artists, makers and art supporters for the future!"
---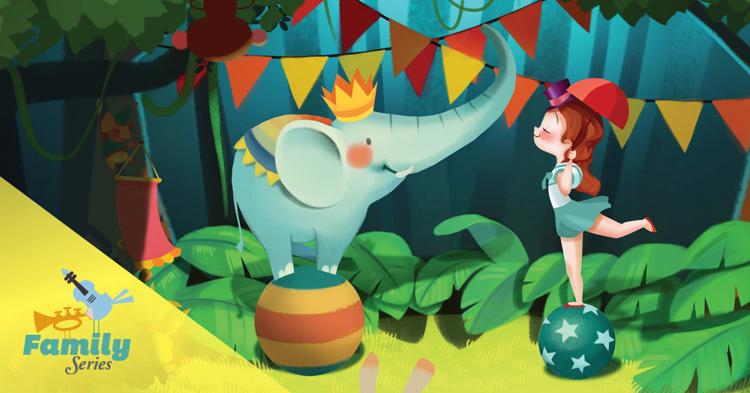 Everybody's very favorite little elephant comes to life when José Luis Gomez conducts The Story of Babar the Elephant. In Francis Poulenc's playful music, various instruments are used to illustrate Babar and the other characters in the story, much like Prokofiev's Peter and the Wolf. 
When: Saturday, Feb. 24, 2 p.m. and 3:30 p.m.
Cost: $11 for children under 18, $17 for adults