Oat Mama, a Tucson-based mom-run company that makes lactation snacks, has created a cookbook with meal recipes for breastfeeding moms that will be available in major chains like Target this July. 
The book includes 80 simple recipes for breakfast, lunches, dinners, desserts, snacks and beverages with milk boosting ingredients such as almonds, barley, flax, oats and black sesame seeds, among others. 
The business launched about four years ago, when friends Kristy Kohler and Eliza Larson were both breastfeeding.
"At the time there were only lactation cookies on the market and we recognized the need for a healthier, tastier lactation snack," Eliza says. 
They started by making granola bars in Eliza's kitchen and now have their own warehouse with a kitchen, storage, employees and a variety of products.
"Eat to Feed," the women's newest product, will be released July 16 and will be available at major chains like Walmart, Target and Barnes & Noble, as well as Amazon.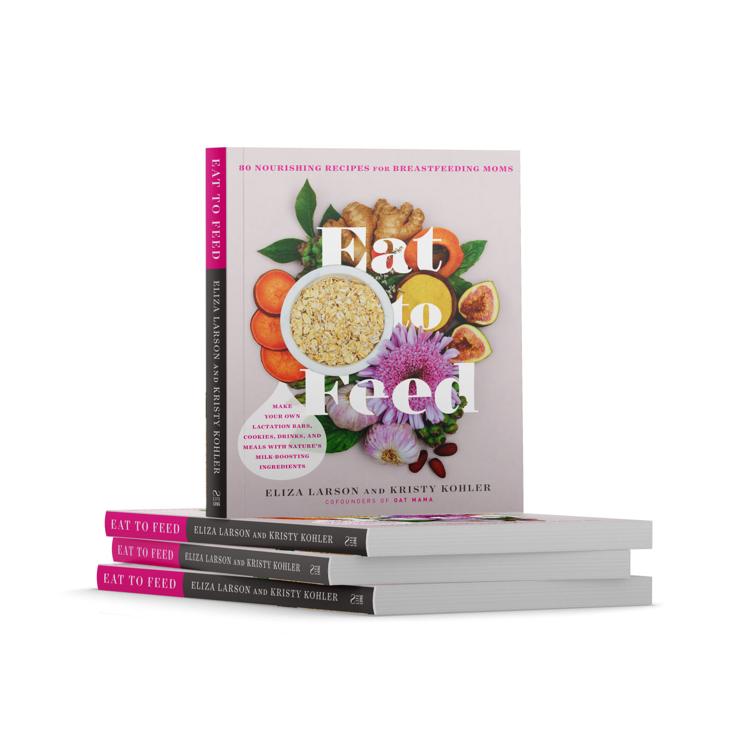 We asked Eliza a few questions about their newest endeavor: 
Why did you create this cookbook?
We created Eat to Feed because we were passionate about empowering mothers to cook with foods and herbs that can support a healthy milk supply.
Where did the recipes come from?
We're foodies at heart and passionate about cooking. We bonded over loving the same food blogs, and swapping homemade baked goods. When the opportunity came to create "Eat to Feed," it was only natural for us to have fun developing recipes that were full of lactogenic whole foods. We believe food should be delicious, even if it's for lactation support.
How do these recipes benefit mothers and families?
Each recipe was thoughtfully created to contain one or more galactagogues (milk supporting foods and herbs). There are a lot of lactation cookie recipes online, but not a lot of other options for moms to make foods to support breastfeeding. We wanted to change that with "Eat to Feed," which not only benefits a breastfeeding mother by helping support her milk supply, but it's also nutritious for the whole family to enjoy.
How have these recipes benefited you?
I (Eliza) was three weeks postpartum when we started developing recipes for "Eat to Feed" and got to experience each recipe from a personal standpoint while breastfeeding my son.
What is your favorite recipe?
There are so many favorites, but our Healing Sipping Broth is at the top of the list. It's perfect for postpartum and feels like a warm, nurturing hug.
---
Go here to learn more about Oat Mama