Catherine Gavin lost her father to leukemia when she was 13 years old.
Now the 21 year-old University of Arizona student is hoping to help kids whose parents have been impacted by cancer as the co-director of the local chapter of Camp Kesem. 
Camp Kesem is a free sleepaway camp for children ages 6-18 whose parent or caregiver currently has cancer, has died from cancer or is a cancer survivor. It is part of a national nonprofit organization run by college students.
This is the first year for the UA chapter of Camp Kesem and kids can still sign up for the weeklong camp.
"I'm super excited for our first year of camp," says Morgan Gascho, co-director of the UA chapter. "Last summer I visited the camp ASU had. It was amazing to meet the kids. It was so fun. You couldn't even tell why they were all there if you didn't know. Everybody was just having fun. So I'm excited to have it for our Tucson kids."
Camp Kesem will take place at Camp Lawton on Mount Lemmon July 14-20 and will include activities such as crafts, hikes and archery.
There's also an empowerment program throughout the week where campers can talk about cancer (if they want to) and the relationships they've created at camp.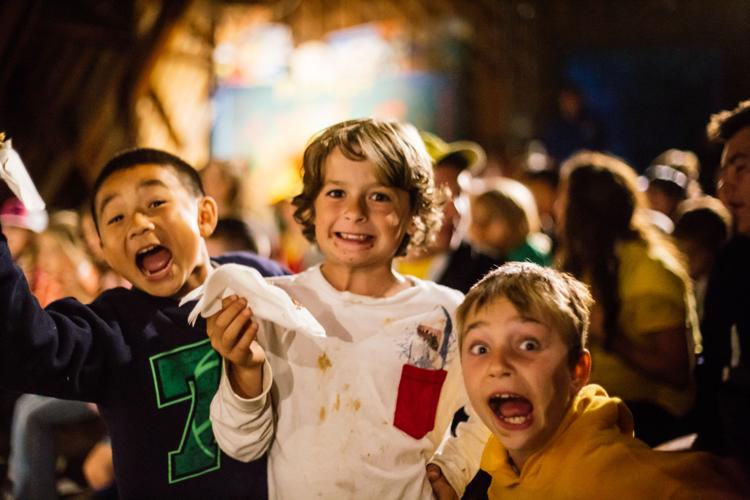 The goal is to create community.
"We create bonds," Gascho says. "The biggest thing we're trying to do is create community for these kids, a place they know they're not alone."
Linda Hardy, the program director of Tu Nidito, a local nonprofit that supports children impacted by serious illness or death, says these kinds of programs are "tremendous for kids who have had this kind of thing going on in their lives."
"The worst thing is for kids to feel isolated in their grief or that no one can know what they're going through and ALL these kids (at Camp Kesem) know," Hardy says. "When we feel isolated and no one can understand us, that's the times we get into trouble."
Gavin says she wishes she and her four siblings had a program like Camp Kesem when her dad was diagnosed so they could have found other kids to relate to.
"I feel like when I was younger I felt kind of singled out. I was the one with the dead dad or the dad that had cancer," Gavin says. "So, at camp everyone has a parent with cancer or lost a parent with cancer so there's a sense of community." 
At Camp Kesem, every camper gets to pick a camp name. That goes for those running it, too. 
Gascho is Jigawatt because she loves the movie "Back to the Future" and Gavin's camp name is Sprinkles for two reasons: It's an homage to her dad's love of all things "The Simpsons," including sprinkle donuts and because of her freckles, which she calls human sprinkles. 
"I guess you could think about it as a way for kids to escape their reality per se and come to camp and be who they are and not worry about being the kid who has a parent with cancer," Gascho says. 
Register
If you know a child with a parent or caregiver that has been impacted by cancer, go here to register them for camp. There is limited space available, but Gascho says they hope to expand next year to help more children. 
Camp Kesem is completely free. The campsite, meals, snacks and drinks are all provided. And families can borrow equipment if they don't have access to their own. 
---
Founded in 2000 at Stanford University, Camp Kesem operates more than 116 chapters in 42 states. 
In 2018, Camp Kesem served more than 8,500 children. It was all funded by donations from individuals, foundations and corporate partners. 
Camp Kesem at The University of Arizona is currently raising funds with a goal of $30,000. It has raised almost $10,500 so far. Go here to learn more.