Nina Raju is too young to volunteer at the COVID-19 vaccine sites around Tucson, but she wanted to find a way to show her support.
The eighth-grader's venture started with a neighborhood drive advertised at her front gate and in her neighborhood newsletter. She asked her neighbors to help donate water bottles and snacks for the volunteers at Tucson's COVID-19 vaccine pods.
"I got the idea to collect the water bottles and granola bars for the volunteers after my family members went to volunteer for the vaccine distribution," Nina says, adding that she's the youngest person in her family and couldn't help at the sites herself. Volunteers at the University of Arizona site have to be at least 18 years old.
Nina was able to collect lots of snacks and about 400 water bottles for the volunteers. But with the summer heat quickly heading our way, Nina had another idea of something she could donate — sun visors.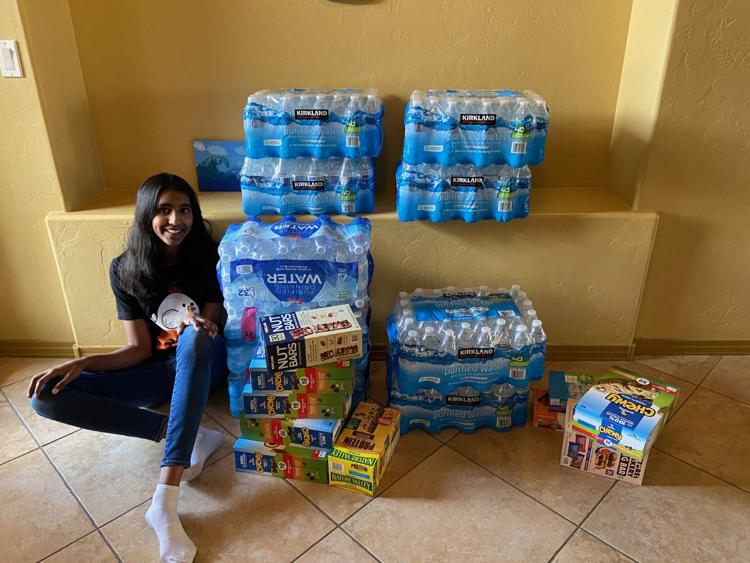 "I wanted something because it's getting hotter and I wanted something to help the volunteers who are working in the drive-thrus," Nina says. "It's also a souvenir and something to spread the word."
"My mom gave me the idea of a grant to provide money for the visors so I looked online and Hershey Heartwarming Young Heroes came up," Nina says.
The program supports youth-driven service projects and activities that help build communities. 
Nina was awarded $250 — and a giant box of Hershey's chocolates — from the program, which was able to cover the cost of 300 sun visors. 
Last weekend, Nina and a group of about 10 other teens decorated the visors with a sticker that Nina and her sister designed and had printed.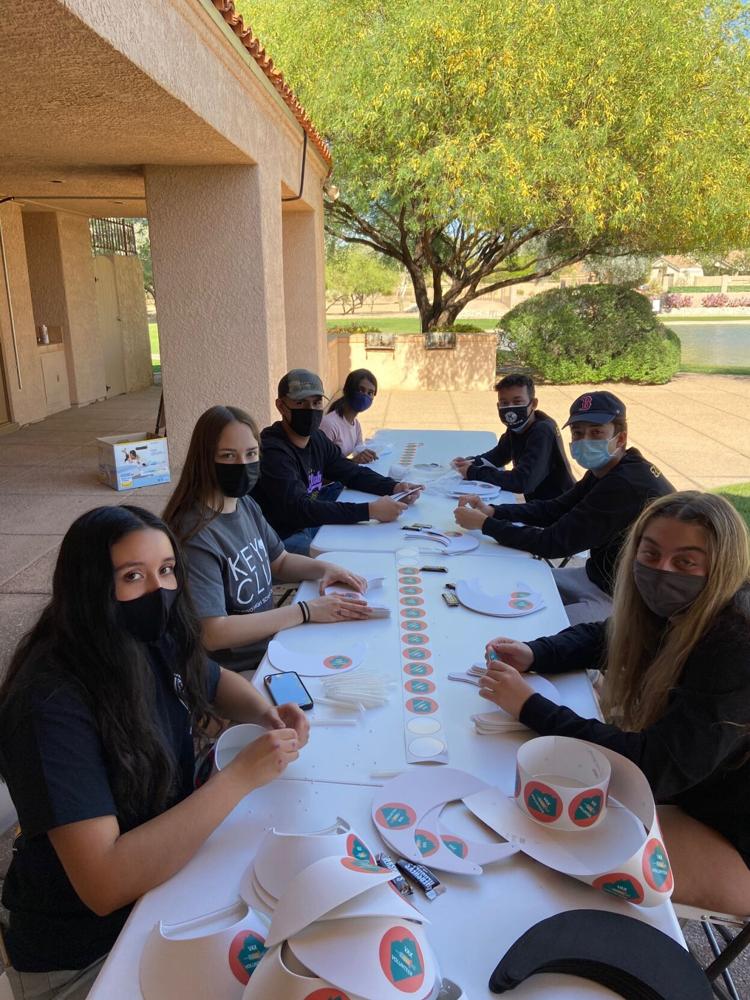 "She was so excited," Nina says, of the supervisor who accepted the box of visors this week. "It was really sweet." 
"I think it's important, even if it's small things, to show support to the volunteers to keep them going," Nina says.