This story was created by #ThisIsTucson and underwritten by Children's Museum Tucson, become a member today! Thank you for supporting the local organizations that support us!
---
When the light begins to change and the temperatures begin to dip, we all breathe a bit deeper. 
Fall in Tucson certainly looks different than fall in other parts of the country. We may not have lush canopies of orange and gold or true PSL-sipping weather, but we have this: Fall in Tucson means summer is over. 
As we relish our own version of fall — quirky festivals, beautiful weather and golden light — we are feeling pretty nostalgic.  
If you can relate and also want to make new memories with your kids, here are a few Tucson ways to satisfy your fall nostalgia.
For when you miss Friday night football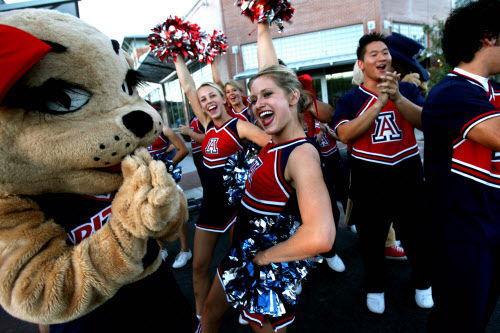 Go to Bear Down Fridays. Maybe your kids don't want to sit through a full Arizona Wildcats or high school football game. But that doesn't mean you can't re-live some of that football fun. Every Friday before a home game, Main Gate Square on University Boulevard transforms into a community pep rally. Restaurants host drink and happy hour specials, plus there's a Junior Cats Activity Zone for kids with face painting and hands-on activities. Activity sponsors include Ben's Bells, Flandrau Science Center and Planetarium, Fox in a Box and more. Kazoos will be handed out on Nov. 1 for Homecoming. So maybe don't go that weekend? 😜
Upcoming Bear Down Fridays are Nov. 1 and 22 from 4-7 p.m. The pep rally begins at 6 p.m. with the Pride of Arizona marching band, appearances by Wilbur and Wilma, cheerleaders and more. 
Go here for more information. 
For when you still want to find the Great Pumpkin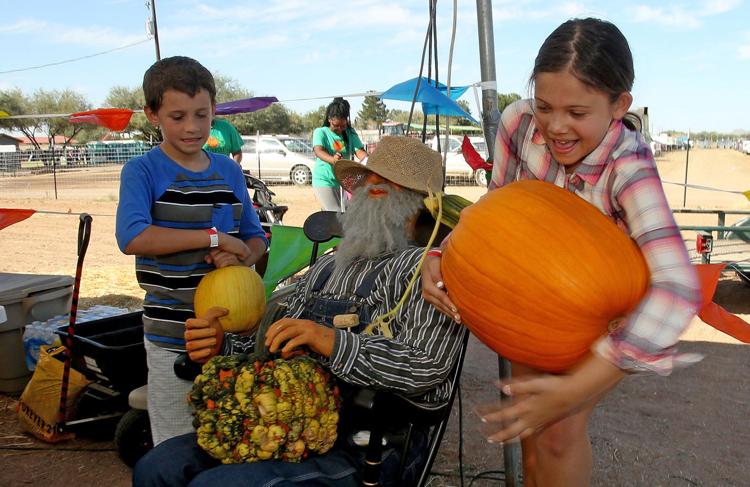 Pick the pumpkin patch you think is most sincere (we love you Charlie Brown). Even though Buckelew Farm closed its pumpkin patch this year, there are still plenty of options. For a you-pick experience in a legitimate, the-pumpkin-grew-here patch, head to Apple Annie's Produce and Pumpkins, 6405 W. Williams Road, in Willcox, or go to the Marana Pumpkin Patch and Fall Festival, 14901 N. Wentz Road. Apple Annie's is free to explore, with pumpkins ranging in price from $3 to $25 and specialty pumpkins costing 69 cents per pound. The Marana Pumpkin Patch costs $11 to $15 for admission, plus 50 cents per pound for pumpkins. 
We wrote a story earlier this month with more information about dates, times and what you get at each pumpkin patch. Go here for that. 
See the fall colors on Mount Lemmon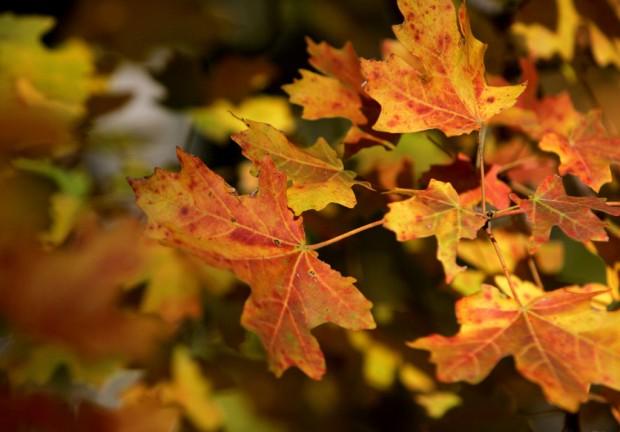 The trees on Mount Lemmon are just beginning to show off their autumnal glory. So if the smell of cinnamon pine cones as you walk into Fry's isn't enough to convince you fall is here, head up the mountain in the next few weeks for golden aspens and red maples. Bonus: You'll probably need to wear a jacket! 
Some traditionally good spots to check out the turning colors include Bear Wallow just off the 22-mile point on Catalina Highway, Marshall Gulch just beyond Summerhaven and near Ski Valley.
Go here for a past Arizona Daily Star story with more information about where to find fall colors on Mount Lemmon.  
---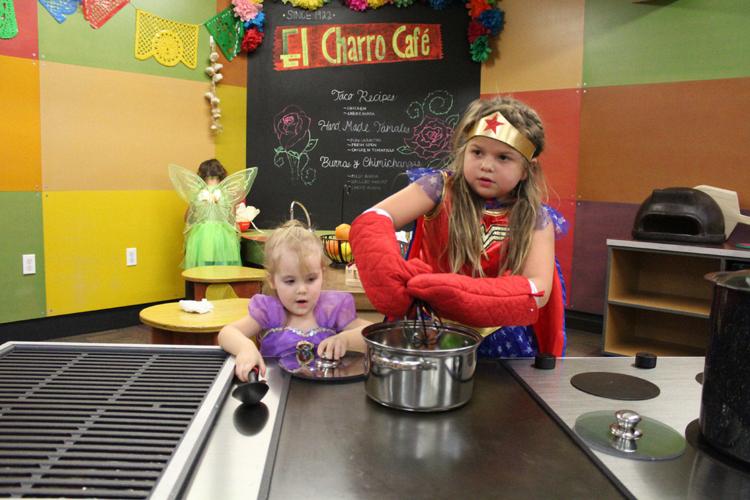 Not only do members get free admission every day, they also enjoy other great benefits, including: members-only hours and events at your member museum; four one-time-use guest passes good for both locations; 20% off birthday parties; 10% off facility rentals; monthly email newsletter; and members-only guest admission discount, available when member is present