Fall has put a spell on us.
Or maybe it's made us want to put a spell on others.
Either way, it's time to grab your witchiest friends and head to one or all of these five shops for all of your metaphysical and magick needs. 
You'll find tarot cards, oils, stones, crystals, sage bundles, books and everything in between. You may even find new friends and community at store-held events. 
Dry River Witches Collective, 414 E. Seventh Street, is open from noon to 7 p.m. every day. You'll find everything you need here from mojos and gris-gris to candles, stones and tarot cards. Go here for info.
Celestial Rites, 543 N. Fourth Ave., offers shopping, spiritual counseling, tarot card reading, palmistry and educational discussion on metaphysical topics. You can buy magickal candles, oils, occult/magick books, incense, jewelry, powders and more. 
The Ninth House, 236 S. Scott Ave., sells metaphysical products that are consciously sourced and mostly created by women. You'll find crystals, rocks, tarot cards, smudge bundles, altar bells, healing sprays and more. You can also learn tarot with other women every third Friday for free. Check the event schedule for other workshops and gatherings.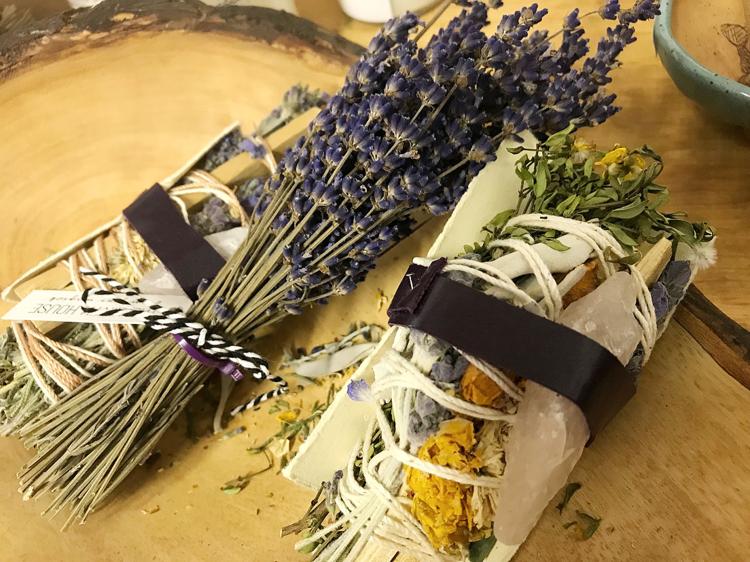 Spirit's Child, 3870 W. River Road, suite 120, has a gift shop with candles, lavender, tarot cards, incense, smudge supplies, stones, collectibles and more. Plus, it has workshops on cleansing your space, tarot reading and reiki circle to name a few. You can also host an event in the shop's event space. Go here for more info. 
Metaphysics' World, 2940 E. 22nd Street, is a family owned shop that carries products related to Theosophy, Pagan and Wiccan, along with major religions like Hindu, Buddhism and Christianity. You'll find crystals, rocks, meteorites, incense, oils, herbs, jewelry, candles, statues, tarot cards, beads and more. You can also go for tarot readings and Asian readings. Go here for info.