Whether you're working from home with kids (bless you), or you're continuing to go in to work but have limited your extracurriculars, I think we all suddenly find ourselves with more free time at home than usual. 
Over the weekend, the Centers for Disease Control and Prevention recommended that events of more than 50 people be postponed or canceled for the next eight weeks. On Monday, the White House dropped that number to 10. Basically, public health officials are advising people to stay 6 feet away from each other, avoid crowds and social gatherings and stay home as much as possible to avoid further spreading COVID-19. Hello, social distancing. 
And while we are totally on board to do our part and help our neighbors by staying home, we acknowledge the impact that can have on a person's sanity.
Thank goodness spring in Tucson is so beautiful. 
To help, we've created this guide of Tucson ways to pass the time at home with your family. 
Note: If internet access is a challenge for your family during this time, Cox customers who qualify for low-cost service can now get a free month of its "Connect2Compete" service. The service is $9.95 per month after the first month. More info here. Comcast is also opening all of its Xfinity WiFi hotspots for free. Go here for a map of hotspots. Comcast has also expanded its "Internet Essentials" low-income internet package. More info on that here.
Use that library card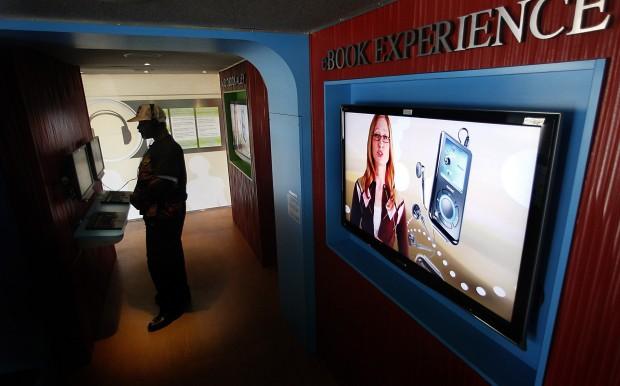 And you still can. Even though all Pima County Public Library locations and book drops are closed until further notice (don't worry — due dates are extended, too), the library still has tons of digital resources you can use for free with a library card. You can check out ebooks and audiobooks instantly with apps like Libby, OverDrive and RBdigital. The library also provides digital access to certain comics and magazines. Tumble Book Library gives you access to eBooks for kids, plus animated, read-along picture books, videos, puzzles games and language learning. The library also recently launched a new eReading Room program, which has a free collection of hundreds of kids audiobooks. 
You can also access several streaming services, including Kanopy, where you can find thousands of films. The collection includes foreign language films, indie and film festival favorites and documentaries. There is also a Kanopy Kids collection. 
If you need music in your life, the library's access to Freegal allows you to download five free songs every week to keep and stream three hours of music a day. 
Learn more about these and other digital library resources here. 
Get crafty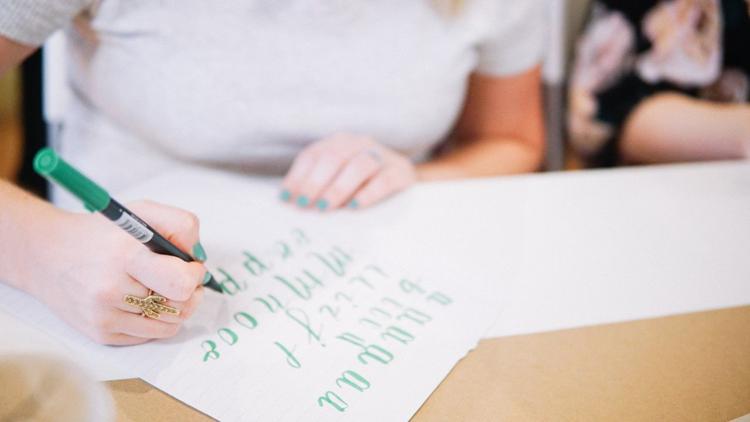 Creative Kind will begin offering online workshops starting Thursday, March 19. Join the livestream via Zoom to ask questions or catch the video recording later. Each workshop will cost $15. Prior to the workshop, Creative Kind will send a supply list with links to recommended products so you have time to get your materials. Go here for more information. 
Here's the schedule for the next week or so. 
• Beginner Art Journaling, Thursday, March 19 at 2 p.m. 
• Beginner Embroidery: Three Cacti, Friday, March 20 at 2 p.m. 
• Beginner Watercolor: Houseplants, Tuesday, March 24 at 2 p.m. 
• Beginner Macrame Wall Hangings, Wednesday, March 25 at 2 p.m. 
The shop, located at La Encantada, is also going to start putting together craft kits. Think embroidery, sign painting, etc. Those will be available to order online and shipped or picked up in store or curbside. For more information, visit creativekindshop.com or follow the shop on Facebook or Instagram.
Sew Hip, 3400 E. Speedway, also has some sewing kits and supplies you can purchase online. The adorable little shop does shipping or curbside pickup. Visit sew-hip.com. 
You can also take free virtual paint classes with Creative Juice. You can pick up your supply kit from the studio, 6530 E. Tanque Verde Road, for $12 or get a supply list and order supplies yourself. Visit creativejuiceartbar.com. 
Pick up an "Isolation Survival Kit" for your kids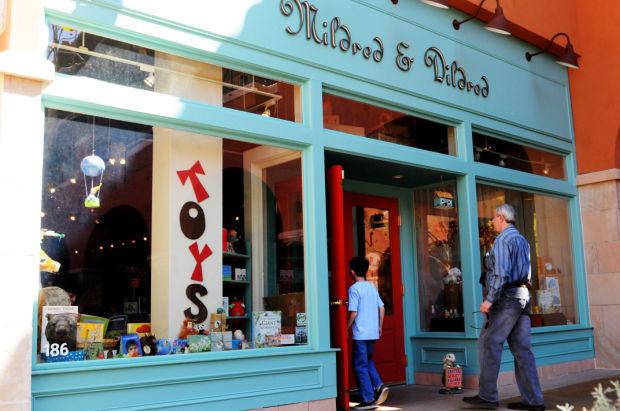 Thank you, Mildred and Dildred, for reading our minds. After you pick up your craft kit at Creative Kind, swing by the darling toy store that is literally next door for an age-appropriate kit with toys, games, puzzles and more. You'll find art kits, backyard fun kits, age-specific kits and more for $50. You can also message or call if you have something particular in mind. Visit mildredanddildred.com for more information. 
The shop at La Encantada is currently offering curbside pickup, along with free local delivery for any online purchase over $30 in Tucson, according to a Facebook post. Follow them on Facebook or go here for more information. Also, you should follow the Facebook page for virtual story times. ❤️
And, while you're stocking up on fun games for the fam, check out Prickly Pairs, a Go-Fish-style card game created by a Tucson toy designer. Instead of matching fish, you're matching cacti. You can buy Prickly Pairs from Mildred and Dildred or online at whyandwiser.com. Use the code THISISTUCSON for free shipping until the end of March. 
Listen to live, local music
Next week from March 23-27, Startup Tucson and Harbor Lighthouse Studios will livestream a digital concert every day from noon to 1 p.m to support Tucson musicians. That sounds like a pretty good break in the middle of a long work-from-home day.
There is also a GoFundMe page to support musicians who go through an application process. The campaign is designed to help musicians and their families who need food, medicine, childcare and other essentials during these rocky times, according to a Startup Tucson press release. 
You can tune in on YouTube or Facebook. Go here for more information.
Get sweaty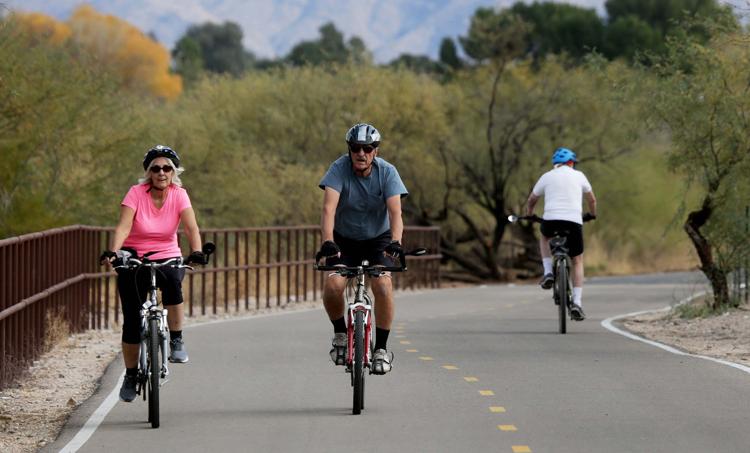 Go for a run or take the family for a bike ride. Remember, despite this coronavirus craziness, it is spring in Tucson, which means wildflowers, glorious temperatures and cool weather. The point of social distancing is not to stay indoors, it's to stay away from others. 🌼🌼🌼
Unfortunately Tumamoc Hill is now closed to the public but there are plenty of informal walks and rides — probably in your own neighborhood — you could go explore right now.
Social distancing advice is to stay away from crowded playgrounds with kids — and if you do go, wipe down surfaces with disinfecting wipes and bring hand sanitizer.
Jen Bond has put together this helpful guide of digital, local workout options to help you get moving at home.
Floor Polish Dance + Fitness, for example, posted on Facebook that the fitness studio will no longer hold in-person classes and will be livestreaming some of its more popular classes, like the 5:30 p.m. Cardio-Party-O class that you can catch digitally today (March 18). The class costs $7, which you can pay online. Once you pay, you'll get a link to join the live class. For more details about Cardio-Party-O, upcoming classes and how to pay, go here. 
Or, if you want to use this new, work-from-home life to start a daily yoga practice, Sumits Yoga will be livestreaming on Instagram at 9:30 a.m. through Friday. Go here for more information.  
Discover a new book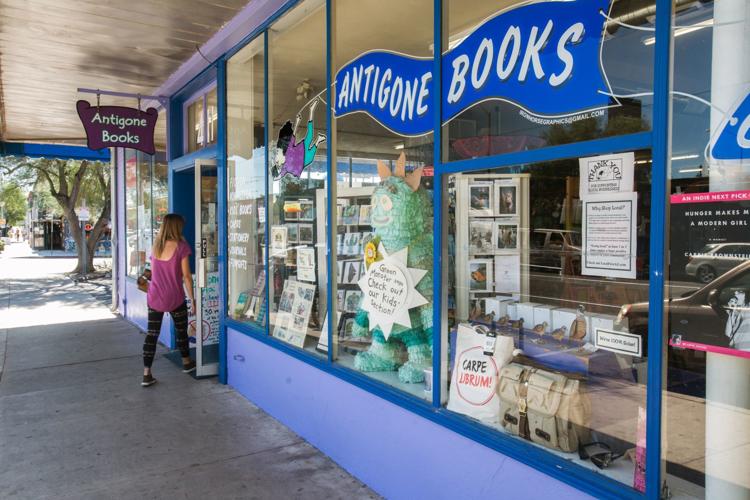 Antigone Books, 411 N. Fourth Ave., and Mostly Books, 6208 E. Speedway, are both offering curbside pickup for customers who order online or over the phone. Call the Antigone at 520-792-3715 and Mostly Books at 520-571-0110 when you arrive, and someone will bring your books out to you. 
We'd also like to offer you some Tucson- and Arizona-related book recommendations. For the last two years, #ThisIsTucson has created a Summer Reading Challenge for Grown-Ups, full of titles that have something to do with our region. All of these books have a local connection — the author is from Tucson or Arizona, the topic is relevant to our region or the book is set here. Here is our 2018 list and our 2019 list. 
We also have a #ThisIsTucson Book Club on Facebook, where you can connect with other readers who love books and Tucson. 
Learn something new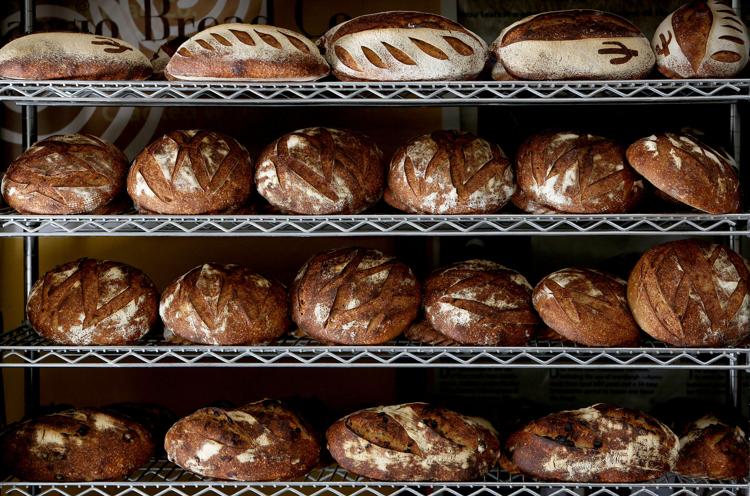 Although the Tucson Jewish Community Center is closed, the local JCC has created an amazing digital resource for everyone to use. The virtual community includes free access to Les Mills video workouts for grownups and physical activity ideas for kids. 
The website has links to multiple Jewish recipes, international museums with online art showcases and resources for parents suddenly teaching their kiddos at home. This includes several story time videos. Go to tucsonjcc.org/virtual-community for more info. 
Don Guerra of Barrio Bread fame is teaching bread-making lessons online. The course on baking sourdough bread from scratch is $30. There's also a free course on the site for making pizza crust from scratch. Yes, please. Visit breadlessons.com for more information.  
Order takeout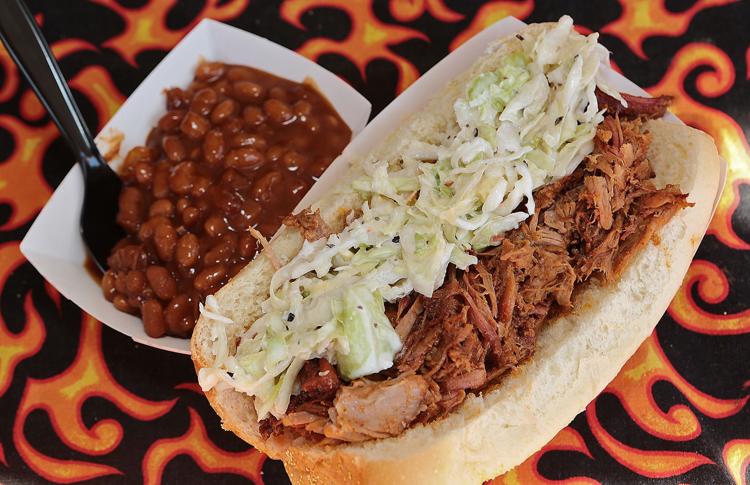 Tucson mayor Regina Romero mandated on Tuesday, March 17 that all Tucson restaurants shut down their dining rooms and switch to takeout/drive-through and delivery operations until the end of the month.
Our food reporter Andi Berlin put together this handy list of restaurants doing takeout before the mandate, so we know there are far more restaurants offering that service now. Andi is updating this list as much as possible. Just consider it a starting point for supporting your favorite Tucson restaurants. Check out this list for updates.