Some of us are experts at pulling together the perfect Thanksgiving meal, scoring the best deals on frozen turkeys, carefully perfecting recipes passed on through generations of family members, and setting a beautiful table.
And, some of us aren't very good at any of those things 🙋‍♀️, or just don't have the time to make it all happen.
And that's OK. We see you. And so do these six local restaurants and caterers who have made Thanksgiving meal prep as easy as (pumpkin) pie. 
All you have to do is place the order, pick it up and pop it in the oven on Thanksgiving Day.
Hopefully someone else will do the dishes, after you worked so hard to make this meal come together 😉.
---
Chef Chic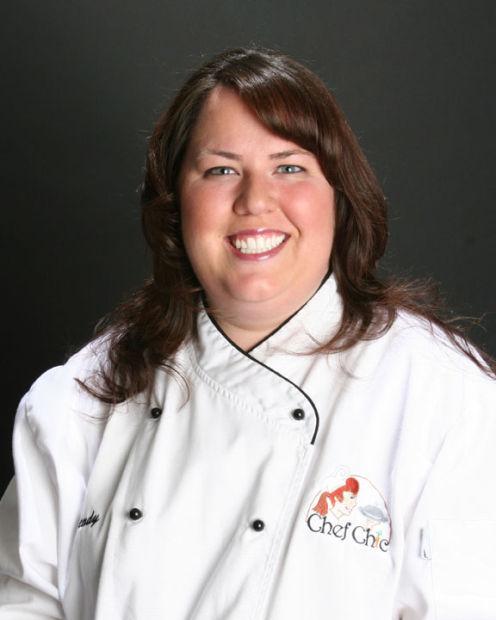 What's included: Chef Wendy Gauthier, the reigning Iron Chef Tucson, is offering two different packages: the Chic Thanksgiving Feast and the Traditional Thanksgiving Feast. Both include a 15-pound turkey (pre-cooked, or prepped for you with detailed instructions so you can cook at home) and gravy. The Traditional package has standard sides including mashed potatoes, bread stuffing, and green bean or sweet potato casserole, plus your choice of three pies. The Chic package includes more gourmet sides like sausage and sage stuffing, apple ginger sweet potato puree, and butternut squash cheddar bread pudding. 
Servings: Four to six people. 
Cost: Prices vary depending on whether you get the prepped turkey, or pre-cooked turkey. The Chic package ranges from $300-$350, and the traditional package runs from $200-$250. Add $30-$45 for each additional guest and $25-$45 for extra side dishes (that feed 4-6 people). For an extra fee you can also have the meal delivered to your home. 
More info: Go here to see all your options and place an order. 
---
University of Arizona Student Unions
What's included: The Student Unions' Thanksgiving Feast To-Go with recipes by Chef Michael Omo, includes four courses with your choice of entree (turkey, prime rib or beef, or peppered pork loin), two different salads, seven sides (including yukon mashed potatoes, sage and sausage stuffing, and root vegetables), a choice of dessert, and half a pound of coffee. 
Servings: Up to eight people. 
Cost: $78 plus tax for the above package. Add on any number of additional items or extra servings with a la carte pricing. 
More info: See the full menu and place your order here. Orders must be placed by Tuesday, Nov. 26 at 1 p.m.
---
The Dutch Eatery & Refuge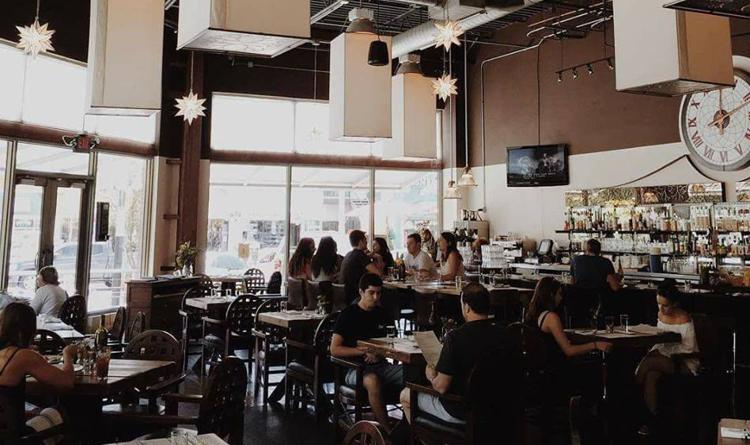 What's included: You get two options from the Thanksgiving-To-Go menu here depending on whether you're feeding a group, or just looking for a single meal. The Take and Bake Dinner option, which feeds a family, comes with a 10-12 pound turkey, several sides including caramelized apple and butternut squash soup, yam casserole with apple crumble, and green beans with bacon. The Heat & Serve Dinner, is an single-serve meal that comes with white and dark meat, an individual pumpkin pie (so cute!), and six sides and sauces. 
Servings: The Take and Bake Dinner serves six guests. The Heat & Serve Dinner serves one.
Cost: $125 for the family option; $25 per person for the single-serve meal. 
More info: See the menu and place your order here. 
---
Rincon Market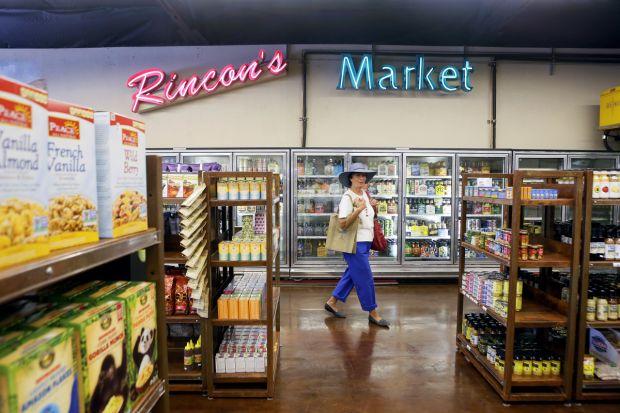 What's included: This menu is choose-your-own-adventure, you choose the entrees and sides you want and order a la carte. Order them all, or just a few to complement dishes you've made at home. Entrees include turkey roulade, rotisserie chicken and porchetta, and sides include roasted Brussels sprouts and roasted winter squash. There are two bread choices, and four different pies. You can even add in a floral centerpiece for your table that "will be low and wide as to not block the pretty faces around the table."
Servings: Most entrees and sides serve 8-10 people. 
Cost: Prices vary depending on the item. The turkey costs $55, and sides are $24, breads are $8, sauces are $8-$10, pies are $20-$30 and table centerpieces are $65. 
More info: Make your options and place your order here. The deadline to order is Monday, Nov. 25 at 8 p.m. 
---
Feast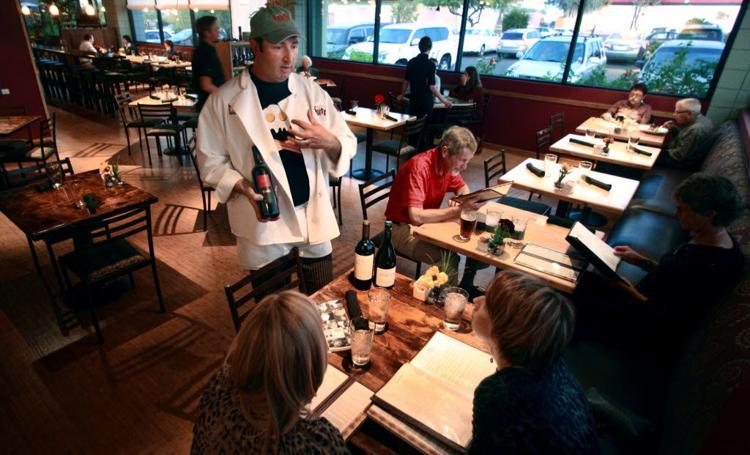 What's included: Turkey and all the fixins are on the menu at Feast. Place your order, pick it up and heat it up on Thanksgiving Day. The "Whole Nine Yards" package includes turkey breast or dark meat, mashed potatoes, gravy, stuffing, cranberry sauce, green beans, rolls, and pumpkin pie. Or you can order a la carte and get turkey by the pound (already sliced and roasted) and any number of slides including fennel and sausage stuffing, scalloped potatoes (russet and sweet) with parmesan cheese and roasted beets (with walnuts, grapes, rosemary and blue cheese). 
Servings: Turkey is sold by the pound and sides come in half-pint or pint sizes, so you can order the amount appropriate for your guests. 
Cost: The whole nine yards meal package runs $40 a person. Turkey is $12-$14 per pound, sides are $4-$18 each, pies are $36-$38. 
More info: Browse the menu and order here. The deadline to order is Sunday, Nov. 24 at 9 p.m. 
---
Brushfire BBQ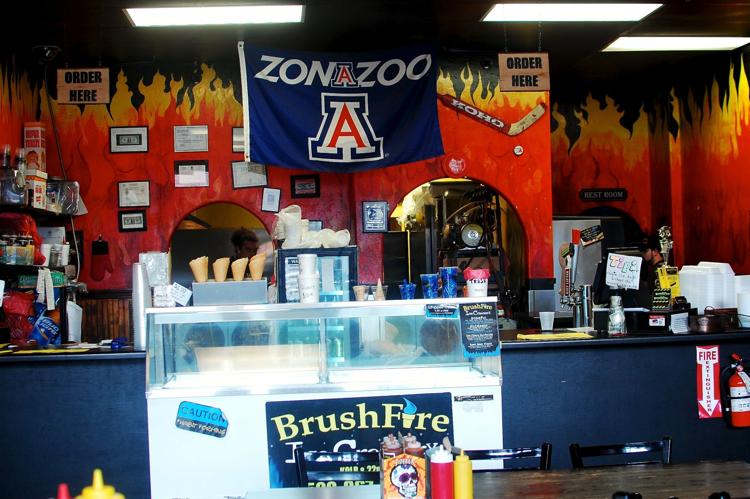 What's included: If you're looking for something different for your meal this year, Brushfire BBQ is offering all the poultry with a smoked turducken (deboned turkey, stuffed with deboned duck, stuffed with deboned chicken) in full or half sizes. You can also go the traditional route with a smoked turkey or ham. Add on the Holiday Feast package which includes all the sides to make your meal complete, including balsamic pasta salad, rosemary corn bread stuffing, gravy and brownie swirl bread pudding. 
Servings: The turducken serves 10-14 people, and the ham and turkey serves 8-10, and the Holiday Feast comes with 8-10 servings. 
Cost: The turducken is $105 for the half size, $180 for the full size. Smoked turkey and ham are $70 each. The Holiday Feast is $130. 
More info: Call 520-624-3233 to place your order before 8 p.m. on Friday, Nov. 27.