Any summer day is a perfect day to head up to Mount Lemmon, where it's usually about 20 degrees cooler than it is down here. 
Though it feels like a world away, it's just a short trip through the Santa Catalina Mountains. It's a beautiful drive and it's fun to watch the landscape change so dramatically in such a short time.
We recommend going all the way up — about 26 miles — to Summerhaven, where you can hike, eat, shop or veg in the beauty of the woods.
Also, it smells so good up there. I wish there was a way to show how it smells with a photo. 
Maybe you can just imagine it when you look at this: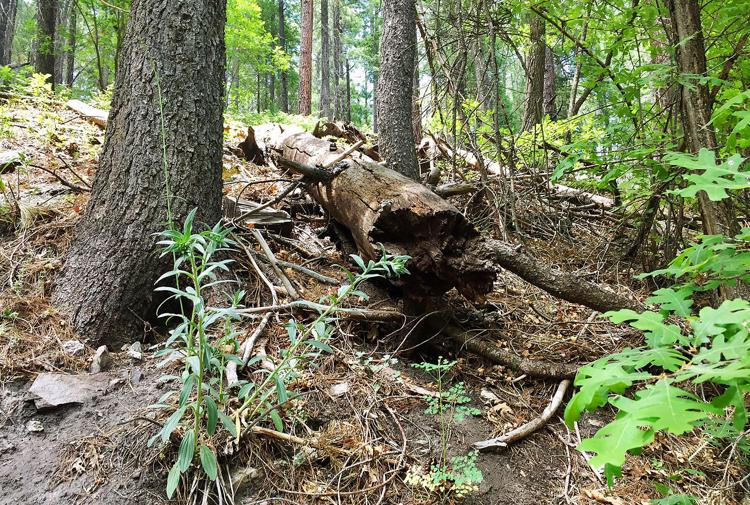 Rose Canyon Lake would be our second choice. Because, water. You can't swim in the lake, but you can fish, picnic and hike. 
We wanted to share how to have the perfect day on Lemmon, so I took one for the team (I know, it was tough) and headed up the mountain with my son and his friend. 
Here are our recommendations for a lovely respite from the inferno of summer — kid and parent approved.
The drive
Just head east on Tanque Verde Road until you get to Catalina Highway. You'll take that north all the way to Summerhaven.  
It's a pretty windy road, so keep that in mind if your kids get car sick. My son usually gets kinda queasy on the way back down, so I made sure he had a cold drink in his lap and some crackers. I also gave him a phone so he could play some games to keep his mind occupied on something other than the drive. It seemed to work this time around. 
At the base of the mountain, I had my son take some video. He was pretty excited when we started gaining elevation and he could see the city from the road. 
Pro tip: Have the kids look for things like wildlife or mile markers to start conversations and make the drive fun.
Stops along the way
We always stop at Windy Point Vista. It's at Mile Marker 14 and has bathrooms, lookout points and rocks you can walk out onto. Sometimes you'll see rock climbers doing their thing. 
This is the perfect spot to take selfies or to catch the sunset on your way back. You can see all of Tucson from here.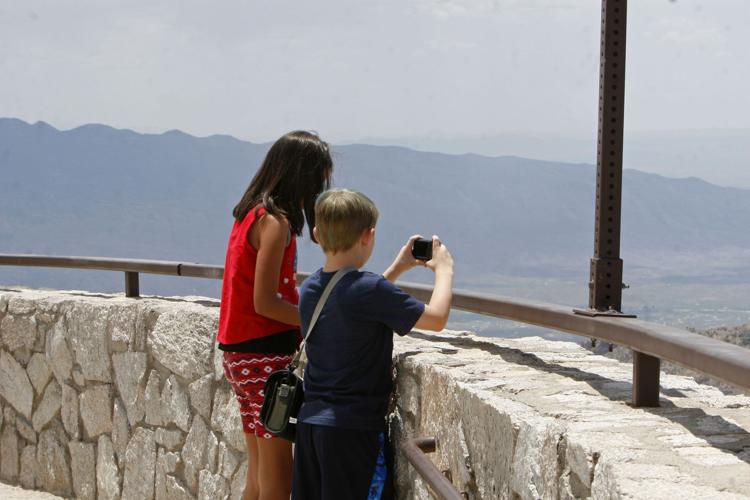 Pro tip: We saw a black rattlesnake here once, so keep your eyes open. Also, it can get pretty busy at this stop, so make sure to watch for pedestrians and drive slow. On the flip side, if you're crossing the street, be very careful. Sometimes cars come flying around that corner.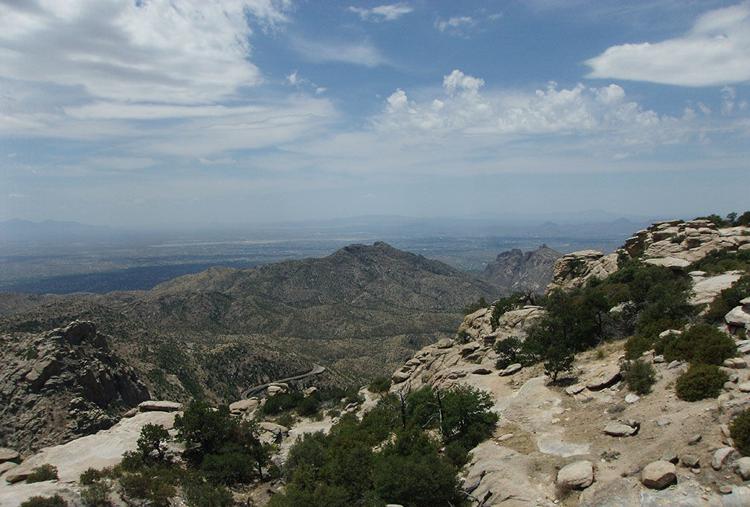 Several miles up the road, we stopped at The San Pedro River Valley overlook. It's so beautiful. The kids had fun seeing the valley below, and reading the posted information about local flora and fauna. 
By this point, the temperature was noticeably cooler. Happy dances all around.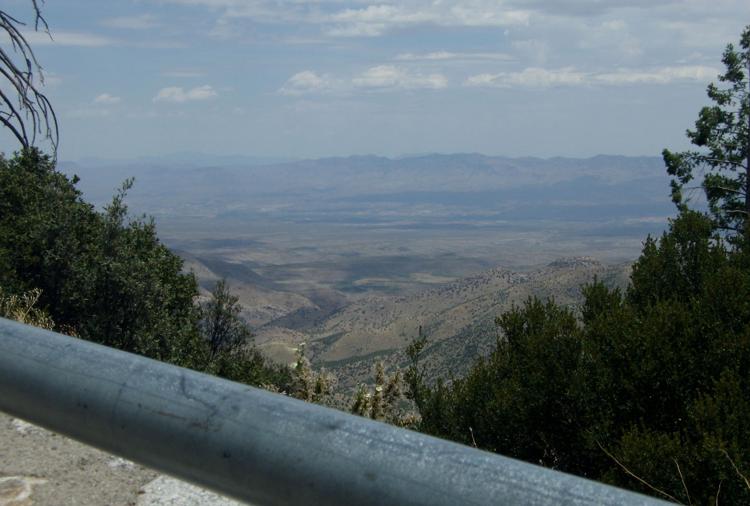 About fifteen minutes later, you'll come to a sign to go left for Summerhaven or right for Ski Valley. We turned left on Sabino Canyon Park to head into town.
Ski Valley is also fun to visit. You can take a ride on the ski lift, get some fudge or shop for gifts. 
Public bathrooms
Our first stop is always the bathroom, located in the community center right when you get into Summerhaven. It's the cleanest one you'll find unless you're in one of the restaurants.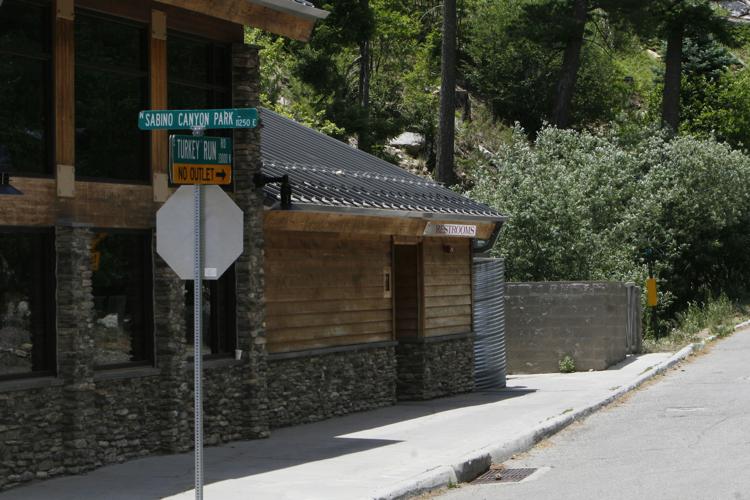 Plus, there are changing tables in the men's and women's restroom. There's also a drinking fountain in there with super cold water, so it's a good place to fill your water bottle before hitting a trail.
There are bathrooms located at the Marshall Gulch area, but they're just porta-potties and they're smelly. 
Marshall Gulch
At the end of Sabino Canyon Park is my favorite area on the mountain — Marshall Gulch.
It's the perfect place to take the whole family or to go solo. There are picnic tables, a stream, lots of rocks to climb on and logs to walk on. There are BBQ grills but during the extra dry season, you can't light them up. 
You can pick a spot and sit there all day while the kids play or follow the creek a bit and explore.
We explored along the creek. We saw squirrels, water bugs, dragon flies, birds and tons of green trees.
The kids enjoyed walking in the stream, climbing rocks and trying to get pictures of the squirrels before they scampered off into the woods.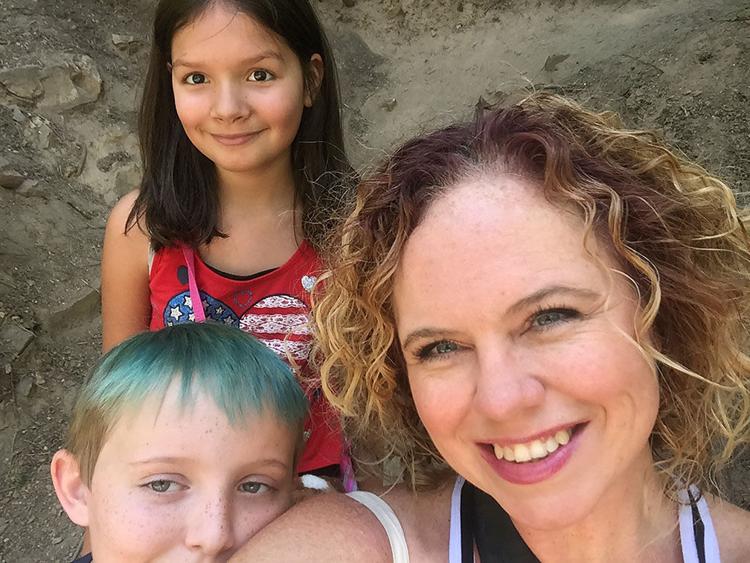 There's also a trailhead located behind the bathrooms and it's my absolute favorite because it's incredibly beautiful with ferns, moss, a rocky stream, wildflowers and nice places to hang out. It's moderately challenging, but nothing my son can't handle. Unfortunately, it's closed for restoration at the moment. 
Pro tip: Poison Ivy grows in the area so make sure to read the sign posted near the trail head and look at the pictures so you'll know how to identify it.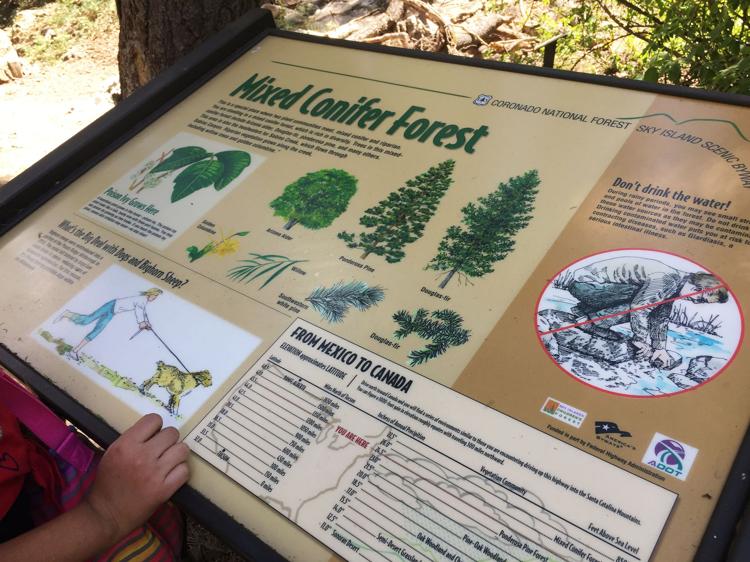 Here are some shots of things we liked: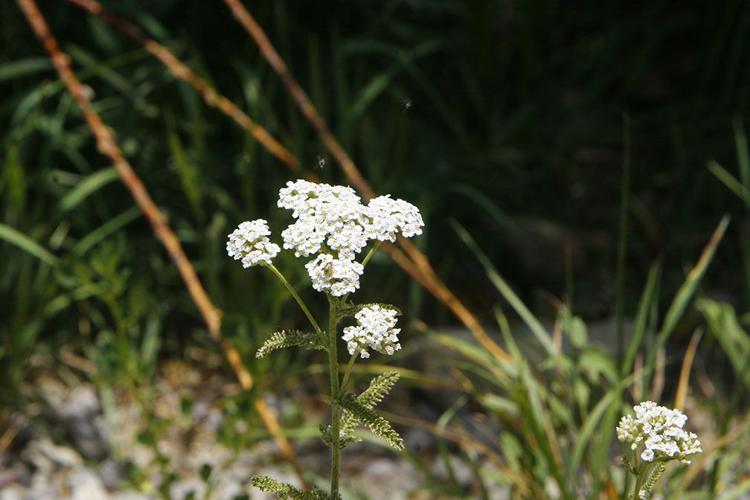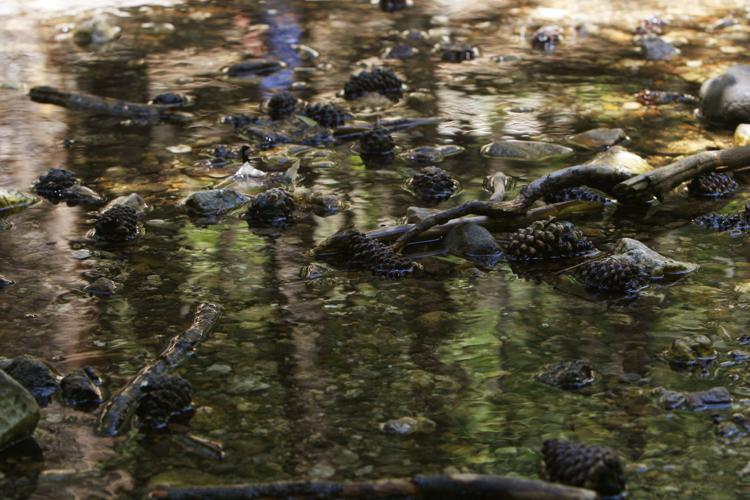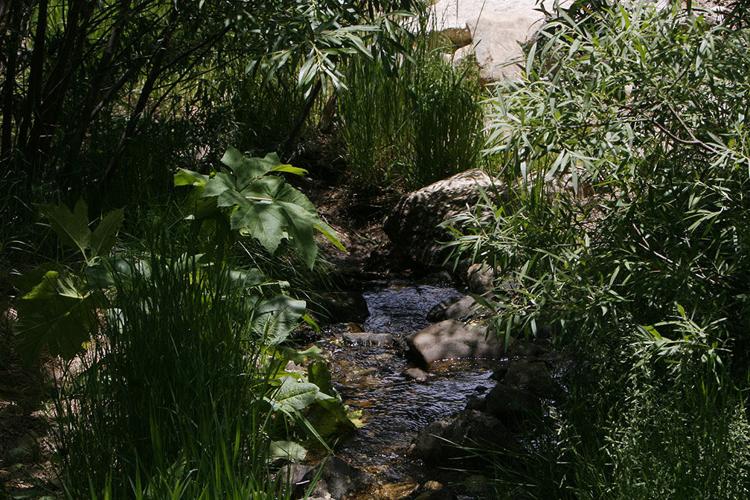 Food
After wandering for a while, the kids were hungry. If you don't want to spend money, I recommend packing a picnic. 
A 16" pizza is $30, a little much to me, so we got slices for $4 each. They had TONS of cheese and pepperoni on them.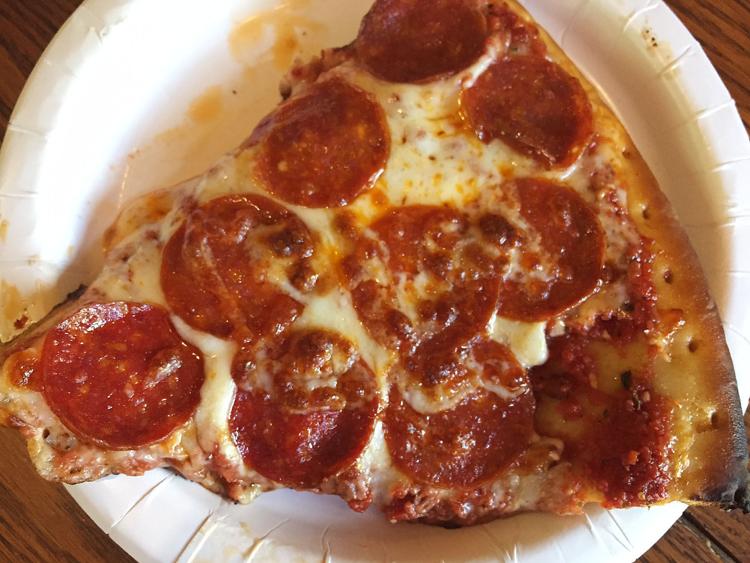 You can get a scoop of ice cream for dessert for $2. It's a pretty big scoop and toppings are included in the price, so it's enough for two people to share. 
You can also opt for the Sawmill Run Restaurant, which has burgers, sandwiches, smoked meats, salads and more. The kid's menu has three options: cheeseburger, grilled cheese or chicken fingers with a side for $5.95.
Shopping
At The Living Rainbow you'll find whimsical items such as crystals, stuffed animals, pinwheels, wind chimes, art, cards and more.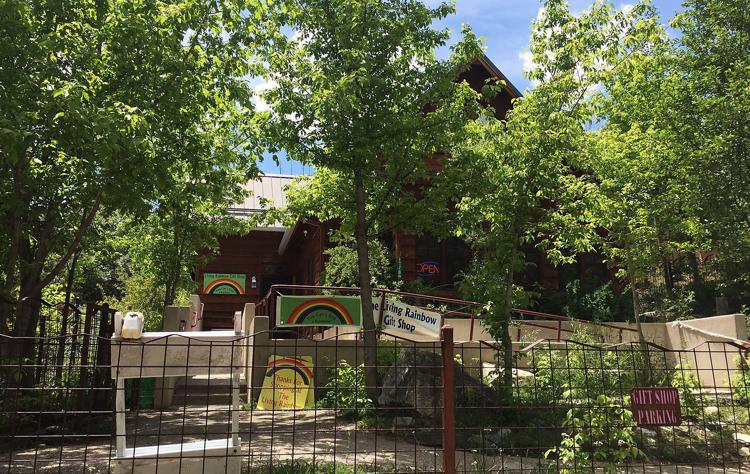 The general store carries basic things you might need, but it also sells amazing homemade fudge. We usually get a square before we leave. 
If you're looking for fun Mt. Lemmon themed gifts such as pocket knives with names on them, pendants, rocks, magnets and other nick-knacks, you can get those here as well.
This was our last stop before heading home, refreshed and happy.