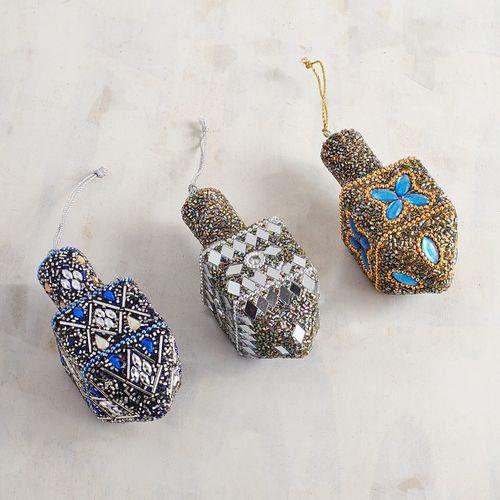 Engineer Your Own Dreidel with PJ Our Way
Let's spin some dreidels! This online workshop will investigate the spinning motion by designing, building and testing dreidels using everyday materials. This workshop is designed for kids ages 9 and up.
When: Sunday, Dec. 6, 1-2 p.m.
Cost: Free, registration required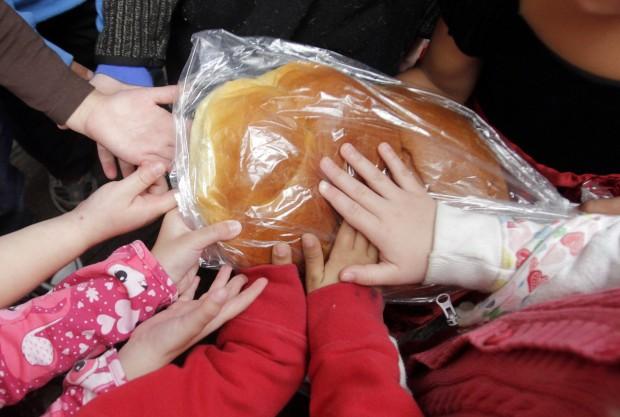 Film Screening and Post-Film Program: The Adventures that Saved Curious George
Watch a screening on Zoom that's part of the annual Tucson International Jewish Film Festival about Hans and Margaret Rey, a German-Jewish couple who narrowly escaped Nazi-occupied France while secretly carrying the unpublished Curious George manuscript.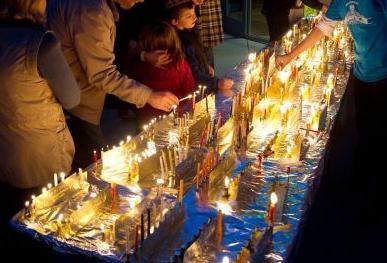 Community Candle Lighting on Facebook
Join the Tucson Jewish Community Center on social media for a candle lighting and special Hanukkah activity. The event will be live at 5:30 p.m. but you can always watch after the event in case you miss it.
When: Thursday, Dec. 10, 5:30-5:45 p.m.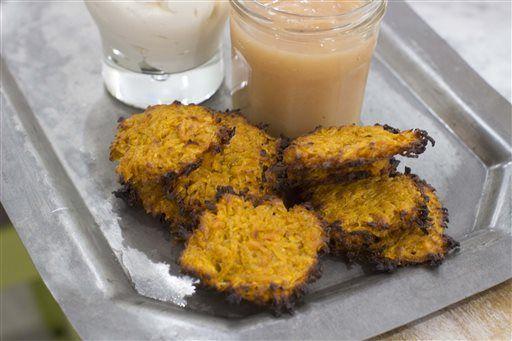 Zoom Class: Latkes and Applesauce with Chef Devon Sanner
It wouldn't be Hanukkah without golden, creamy latkes! During this online kid-friendly class, you will learn how to cook along with Chef Devon Sanner.
When: Sunday, Dec. 6, 1-2 p.m.
Family Latke Challenge
Hear the story of Hanukkah and get cooking! Prop up your screen, roll up your sleeves and get busy with tasty latkes! 
When: Sunday, Dec. 6, 4-5 p.m.
Cost: Free, registration required
Hanukkah Hot Chocolate Virtual 5K/10K Race
Run, walk, bike or swim for the 3rd annual Hot Chocolate Race! This virtual 5K/10K race will take place during the eight days of Hanukkah. Racers will be celebrated on Dec. 20 at 9:30 a.m. on Zoom.
Patio Painting Class: Menorah
Join Creative Juice in their outdoor creative space this month to create a colorful menorah painting.
When: Thursday, Dec. 10, 6-8 p.m.
Cost: $25, limited seating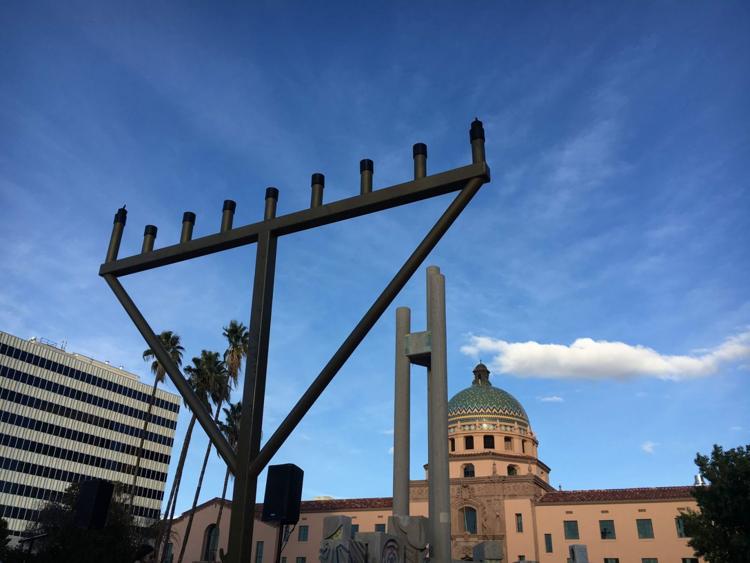 Drive-In Chanukah Celebration
Chabad Tucson and Chabad Oro Valley are throwing a grand outdoor stay-in-your-car Drive-in Chanukah celebration. Lighting of a giant menorah, music streamed to your car radio, spectacular fire and glow show and a Chanukah party box for every vehicle.
When: Sunday, Dec. 13, 6-7 p.m.
Cost: Registration required
Drive-In Concert at JCC (Canceled)
Join JCC in the north parking lot for a fun Chanukah concert! For everyone's safety, all attendees must remain in their vehicles at all times. Performers include, Cantor Janece Cohen, Cantorial Soloist Marjorie Hochberg and the Avanim Band.
When: Sunday, Dec. 13, 6:15-7 p.m.
Cost: Registration required